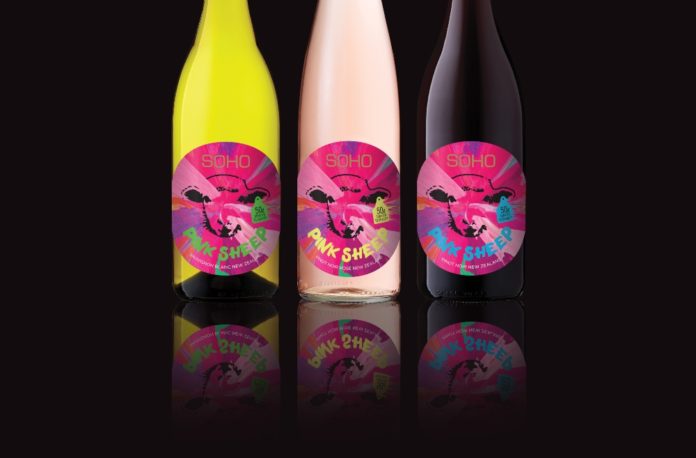 On 9 November kiwi, family-owned wine company SOHO celebrated their ten year anniversary in style with family, friends and their closest supporters.
Over the past 10 years, Rachael Carter and her team have created one of the most recognised and awarded boutique wine brands in NZ. Their main portfolio consists of their premium black collection aimed at restaurants and bars, however, they have recently created a wine that gives back to the community – The Pink Sheep collection.
Pink Sheep was inspired by designer Alexander McQueen, who often referred to himself as the 'Pink Sheep' of his family. SOHO tell us the Pink Sheep their way of expressing their support and commitment to those who need it most.
SOHO Pink Sheep Sauvignon Blanc 2019 | 50c per bottle is donated to Blind Foundation's Guide Dogs. This is a juicy crisp Sav with a tropical nirvana of an aroma with pungent notes of guava, passionfruit & mango. Look out for Flinty mineral notes and mouth-watering acidity.
SOHO Pink Sheep Pinot Noir Rosé 2019 | 50c per bottle is donated to Mike King's I AM Hope Mental Health Charity. This dry style Rosé has a subtle richness and finesse. The palate has berries, watermelon and soft red florals from the first sip to finish.
SOHO Pink Sheep Pinot Noir 2018 | 50c per bottle is donated to Variety – A Children's Charity. An elegantly structured pinot with a palate of fresh red cherries, blueberries and cocoa & floral notes. Stylish oak and slightly rustic tannins leave a persistent finish.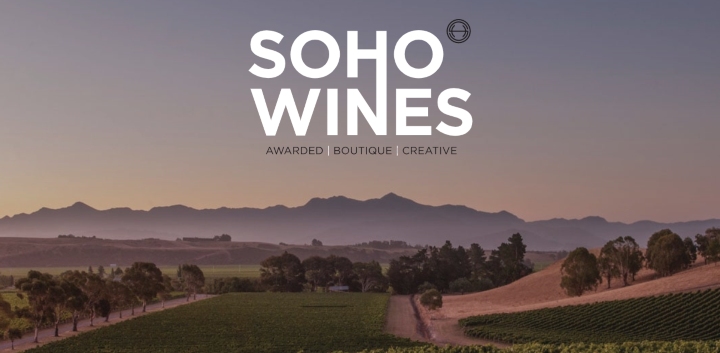 ---
For more info visit Sohowineco.com