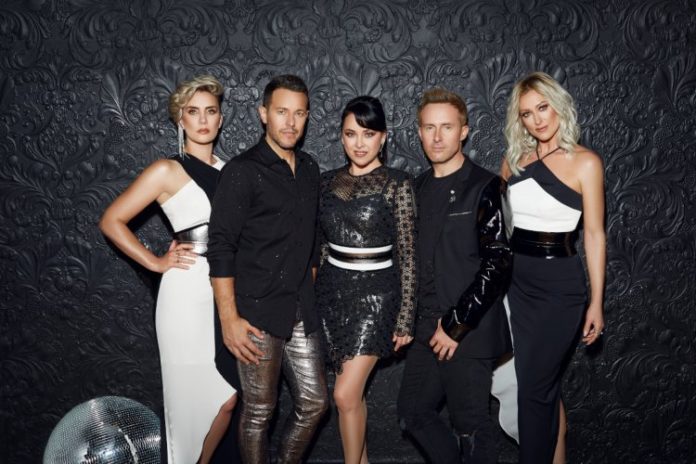 The second annual pop extravaganza takes over Auckland's Spark Arena on Saturday 2 May and Christchurch's Horncastle Arena on Sunday 2 May.
In February SO POP wowed audiences during Auckland's Pride month by bringing together 90's pop gods: Aqua, Vengaboys, Blue and B*Witched, all under one roof.
Next year's line up is even better. Headlined by the recently reunited Pussycat Dolls. Their return performance on the UK X Factor highlighted the girls haven't missed a beat while performing a medley that included mega-hits: Buttons, When I Grow Up and Don't Cha. Check it out
here.
Joining PCD are one of the most successful British Pop groups of the naughties – Steps! Claire, Faye, Lisa, Lee and 'H' teamed up with writer/producer Pete Waterman (the man behind I Should Be So Lucky and Never Gonna Give You Up) to create pop gem floor-fillers like One For Sorrow, Tragedy, Last Thing On My Mind and Deeper Shade Of Blue; leading pop pundits to label Steps, 'the modern-day ABBA'. Ian 'H' Watkins came-out as gay, publicly in 2007 and now performs out and proud, paired with male dancers on the group's most recent tours. Reacquaint yourself with Steps greatest hits
here.
If those two acts alone hasn't got you booking tickets, then it'll be 'Murder On The Dance Floor'(!) as they are joined by Sophie Ellis Bexter, the British songstress who made Spiller's Groovejet, 'feel so good!' Expect her to perform her camp classics Heartbreak Make Me A Dancer and Get Over You. Get a taste of her live vocals
here.
Also showing off his 'Beautiful Soul' is Jesse McCartney, the adorable singer-songwriter who followed his own string of hits by writing Bleeding Love, one of the biggest songs of 2008 which launched Leona Lewis' career. Check out Jesse's version
here.
McCartney isn't the only songwriter with a penchant for penning ear-worms taking the stage at SO POP 2020. Smash Mouth will be performing their plethora of hits including classics: Walking On The Sun and All-Star. Click
here
and be a 'Believer' like the other quarter of a billion people who have rocked out to this tune.
Opening SO POP will be Irish R&B diva Samantha Mumba. A highlight of the early 2000's pop scene, Mumba's soulful rasp helped put producers like Stargate on the map, giving an edge to their sugary lyrics and radio-ready beats. Hits like Gotta Tell You, Baby Come Over and Always Come Back To Your Love still sound fresh and fun today. Take a listen
here.