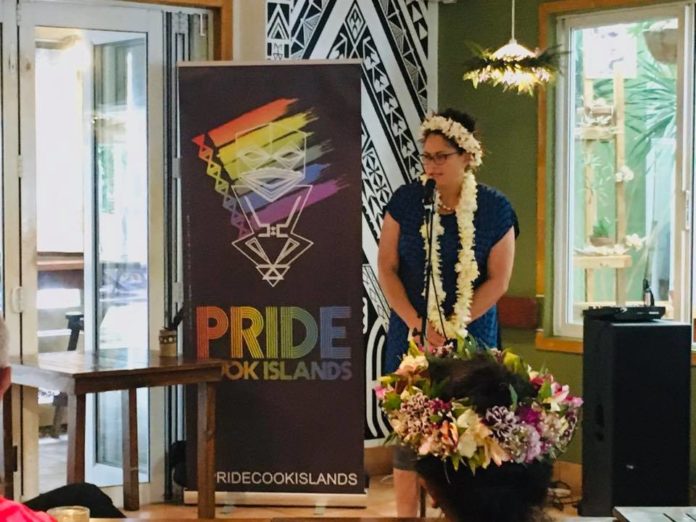 The event was held as pressure mounts on the Cook Islands to stop criminalising homosexuality.
Louisa Wall travelled to the Cook Islands to take part in an event for Cook Islands Pride which took place on 19 December.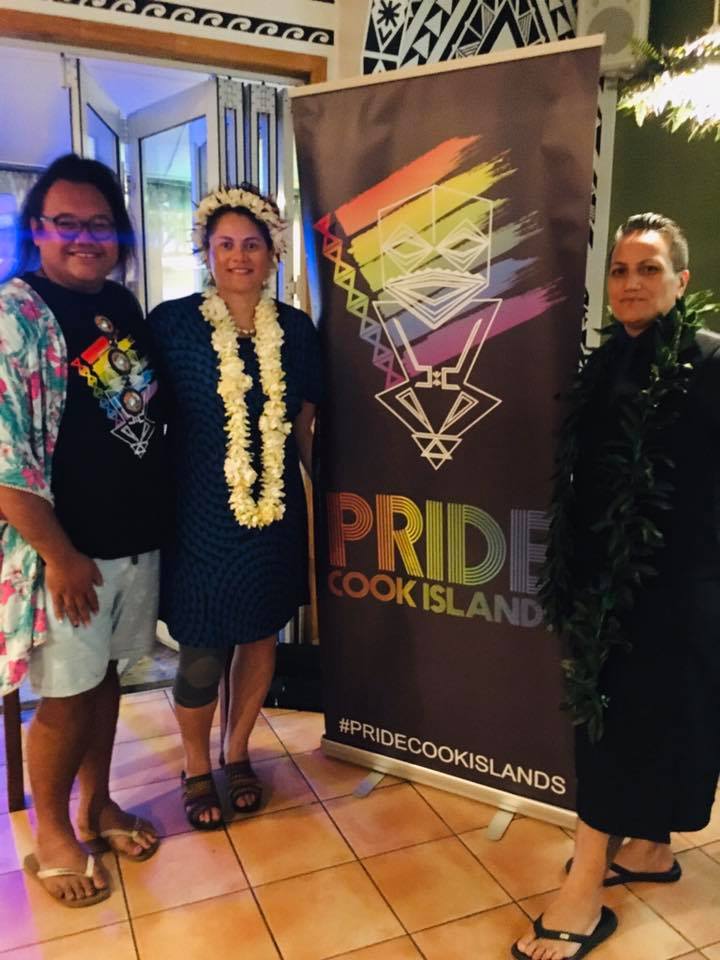 The event was hosted by the Te Tiare Association with Wall as the main guest speaker.
Te Tiare Association champions Pride Cook Islands, which celebrates the Cook Islands' Akavaine, Akatututane and LGBT+ people.
Te Tiara have renewed calls to remove "unconstitutional and discriminatory laws that criminalise homosexuality in the Cook Islands."
Homosexuality remains illegal in the Cook Islands.
Attempts to remove the ban have been thwarted by local churches.
The Cook Islands Parliament removed "indecent acts between men" from a draft Crimes Bill in 2017 however the clause was later reinstated.
As reported in CINews, renewed political arguments about imposing jail terms for men who have same-sex relations, have seen MPs unanimously agree to prolong the ban, extending the debate around decriminalising same-sex relations for another six months.
Wall has been vocal in her support of Te Tiare Association and Pride Cook Islands.
The NZ Labour Party MP, who is of Ngati Tuwharetoa and Waikato Tainui descent, said as a former British colony, New Zealand had inherited English law.
Given the Cook Islands became a British protectorate in 1888 and were included within the boundaries of the colony of New Zealand in 1901, the Cook Islands had also inherited these English laws.
"Therefore, the criminalisation of homosexuality is directly linked to this historical context of colonisation," she said.
"This law has served to undermine whakapapa and whanau relationships and the criminalisation of our Takatapui LGBTIQ+ family members has led to discrimination, marginalisation, abuse and ongoing trauma."
Wall said it is parliament's and the government's responsibility to govern for all its citizens.
"And in this modern world and as espoused in your draft Crimes Act Amendment Bill to modernise this piece of legislation, decriminalisation of homosexuality certainly fits this purpose," she said.
"We are all equal human beings and citizens."
Photos | facebook.com/PrideCookIslands