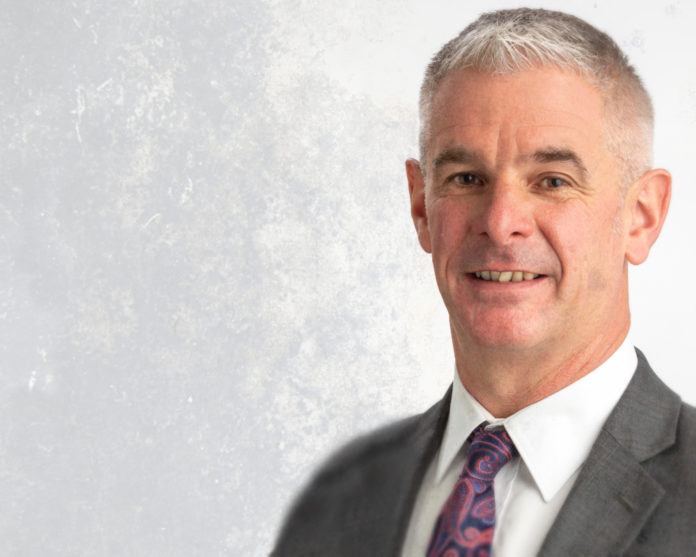 Christchurch is lucky to have some amazing LGBTQIA+ volunteers and community leaders, one of those being our Deputy Mayor Andrew Turner. Little Miss Cinnamon talks with Andrew about his second term as DM, keeping Christchurch council diverse and inclusive and waving the rainbow flag inside and outside of the office.
Q | What makes you proud of our local LGBTQIA+ community and what have been you standout event of the past year?
A | One of the things I'm really proud of in our Christchurch rainbow community is the variety and a large number of community-led events, and the strong networks and relationships that exist in our community as a result. I love the way some amazing people have stepped forward to lead this work as volunteers. A commercial scene alone would be unable to provide this level of cohesion and community pride. I enjoyed a number of excellent events as part of the Big Bear Weekend in Christchurch and a highlight of the year for me is always Christchurch Pride Week. But the stand-out event for me in the last year would have to be the Stonewall 50th Anniversary Dinner hosted by Christchurch Pride at the Christchurch Art Gallery – which was a celebration not only of everything that Stonewall achieved for our communities but a celebration of everything we have achieved as a community in Christchurch.
Q | If you had the power to instantly change one law that affects the rainbow community, what would it be?
A | I'm generally proud of the progress NZ has made in law reform, however, one area where we do need to see further progress is in the area of adoption law. Making it easier for rainbow people to adopt has got to be a win-win for all of us.
Q | How would you like the local council to support the rainbow community more?
A | The Christchurch City Council already supports our community in a number of ways – we embrace multiculturalism, diversity and inclusivity across our business as a matter of course. We fly the rainbow flag on the Council building for Christchurch Pride week, and proudly embrace diversity in employment and opportunity. I would like to see Council working closely with rainbow groups providing support and funding for events and other activities that benefit our community and continuing to work to improve the visibility and recognition of diversity in Christchurch.
Q | What's some sound advice you would love to give your younger self and the queer youth of today?
A | Be proud of who you are and what you are, be confident, stand up for your beliefs and identity, because you will be respected for doing so. You are not alone.
Q | What would be some advice to a newbie or visitor to Christchurch wanting to get involved in the community?
A | Check out the Christchurch Pride facebook page, go to a FriGay Drinks event or other Christchurch Pride event where you will meet some great people, and get involved in the community from there. Make the effort to introduce yourself and talk to people – we are a very friendly bunch of people. For something lower key where you can also chat with people in our community informally whilst doing something useful go along to an NZAF condom packing evening. If you are a younger person, make contact with Qtopia who will provide you with a safe and supportive environment where you will be sure to also meet good people. We are very fortunate to have some amazing groups in Christchurch which will make meeting people and getting involved in the rainbow community here easy and fun.
Q | How does our local queer community compare to that of big international cities, what are we doing well and what can we improve?
A | There is a real sense of community here. People know each other and feel part of something meaningful and valuable. In larger cities, it is more difficult to meet people through community events, as either these do not exist, or the community is more segmented or fragmented due to its size. The benefit of Christchurch not having a fully functioning commercial gay scene as one would find in a larger city is that the community has stepped up to fill this space, and has done so very effectively. The social outcomes delivered by community events are often quite different than those delivered by businesses with a more commercial focus. Having said that, one of the things I do miss in Christchurch sometimes is a vibrant commercial gay scene such as one would expect to find in a larger city.

Q | I'm guessing that your role as Deputy Mayor keeps you extremely busy, what is your self-care routine and how do you keep a healthy balance between professional and private life?
A | The role of Deputy Mayor is definitely a very full one and not simply a job, and one which keeps me busy because I take it very seriously. I am privileged to have this position and I enjoy the fact that the role allows me to be involved in such a wide variety and range of activities and work, and to meet some amazing people. I also know that work-life balance is essential, so I make sure to find time to spend with close friends doing things I love, and spending time in the outdoors undertaking activities such as tramping and camping. Being a lover of food, drink and entertainment helps ensure I have a very active and enjoyable social life. I take care of myself by eating a healthy diet and exercising – I am a regular runner and am at the gym often. I have something of a 'work hard – play hard' ethic which has always worked very well for me.
Q | Having seen Christchurch slowly rebuild itself since the earthquakes what has been your favourite part of the rebuild and where are we most likely to see you over the Christmas holiday? Deputy Mayors get Christmas holidays right?!)
A | The Christchurch rebuild has in part been slower than I had hoped for but at the same time has been of a better standard and quality than I had expected. I was always worried that we would simply end up with concrete and glass functionality, but what has been created is so much more than this, and has exceeded my expectations. Highlights for me would be Tūranga, our new central library, the Avon River precinct, and the variety and quality of new retail and hospitality businesses around the city. The quality of some of the architecture and the laneways and courtyards in many developments are giving Christchurch both a quality and vibrancy that is providing a real sense of excitement and hope for the future.