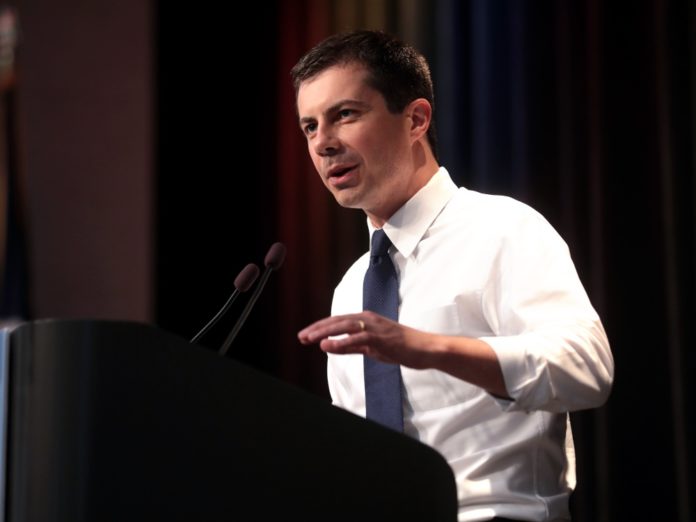 While the result is not without controversy, it is historic for LGBT+ Americans.
Pete Buttigieg appears to have made history in the United States, becoming the first gay candidate to win a state in a Presidential nominating contest.
The result in the Iowa caucus has been delayed for a number of days after a serious of technical difficulties with vote counting.
However, with 100% of precincts across the state now reporting, the openly gay presidential candidate has claimed victory in the Iowa caucus, three days after the vote took place.
While many pundits are calling the result a 'virtual tie,' the Buttigieg campaign has been boosted by the former Mayor of South Bend Indiana,
Buttigieg edged out Socialist Senator Bernie Sanders 26.2 per cent to 26.1 per cent, the Iowa Democratic Party said.
That figure is reflective of the delegate strength (SDE) of each candidate, which equates to the Electoral College,
The State Delegate Equivalent (SDE) is usually the only information the Iowa Democratic Party releases. However, this year, it released more data about the caucus results, including how many people supported each candidate.
Given the closeness of Buttigieg and Sanders and the technical difficulties with the count, it is highly likely the result will be challenged.
Regardless, the result will not hamper the Buttigieg campaign which raised $2.7 million in the days following Iowa in addition to a four-point poll boost in New Hampshire, the next state to vote.
Speaking in New Hampshire, Buttigieg addressed the historic result saying his candidacy and win in Iowa "validates for a kid, somewhere in a community, wondering if he belongs, or she belongs, or they belong in their own family, that if you believe in yourself and your country, there's a lot backing up that belief."