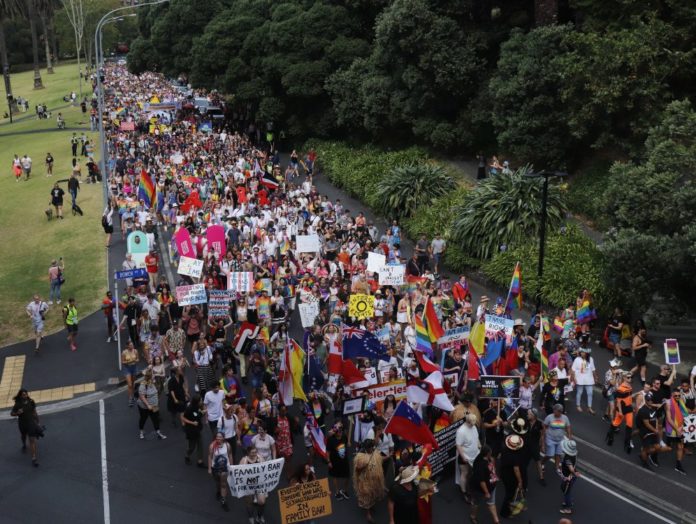 OurMarch attendance doubles previous year's estimates.
Crowd control official tells express, "we counted 6,000 leaving Albert Park, with roughly 1,500 having joined by time it turned the corner on to Queen Street."
The second annual OurMarch was lead by legendary queer kiwi activist Ngahuia Te Awekotuku MNZM (the first Moari woman to gain a doctorate in Aotearoa).
Ngahuia was followed by a group representing Pride in the Cook Islands, where homosexuality remains illegal.
There was also a notable visibility of corporates within this year's march. Among them, SkyCity staff carried a big SkyCity Pride banner, while representatives from Microsoft wore matching-branded t-shirts.
The fight for trans rights took centre stage with marchers carrying signs asking for health care reform and a sea of blue, white and pink trans flags.
Community groups including OutLine, RainbowYouth the New Zealand Bears, the New Zealand AIDS Foundation all had a notable presence, as did political parties Labour and The Greens.