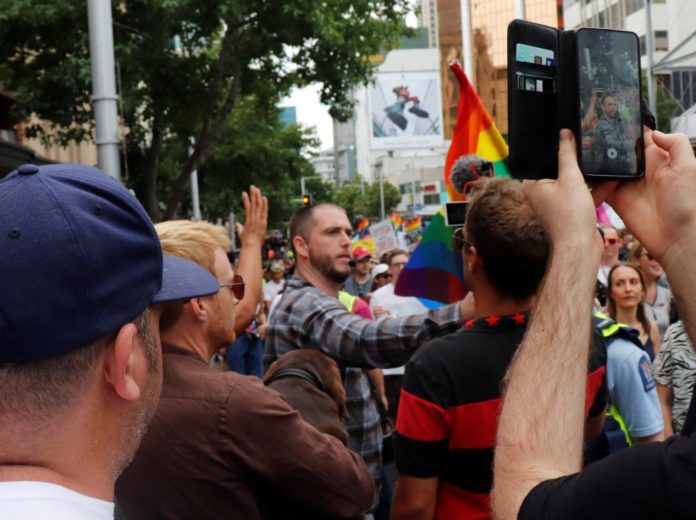 It's been years since religious protesters made their vocal presence felt at Auckland Pride events, but today they returned to protest OurMarch on Queen Street.
The second annual OurMarch saw an increase in both the number of marchers and the number of spectators who people who had turned up to view the march.
It was also the first Auckland Pride event in years to attract the unwelcome return of religious protesters. express spoke to the protesters who told us they represented 'The Torch of Christ Ministries'.
The ministry made their presence felt on Queen street as the march past, before moving up to the outskirts of Aotea Square to continue protesting at OurParty.
At times the scene became heated, with marchers chanting over the protester's microphone and beer spilled on him. No physical altercations broke out between the marchers and protesters thanks to uniformed police who remained vigilant. (One officer carried a rainbow flag in her hand.)