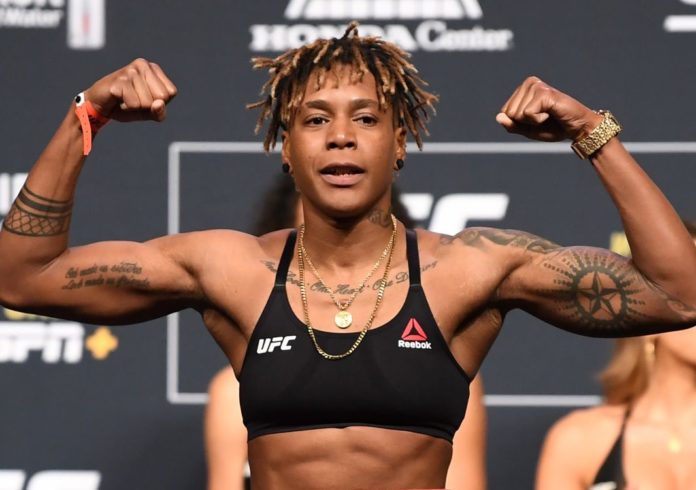 Ahead of UFC Auckland Felder vs Hooker on Sunday 23 February, express caught up with UFC fighter Shana Dobson to discuss being a proud gay black woman competing professionally in mixed martial arts (MMA).
Shana Dobson has just landed in New Zealand for the first time. It's only the second time she has left the USA. The first being a trip to Jamaica to see the country her parents originated from. Between now and Sunday she has a few things to focus on: preparing for opponent Priscila Cachoeira and cutting weight to make her division's 126-pound weight limit. But she is also hoping to get to see some sites. "It's not every day you get to fly to New Zealand for work," she exclaims enthusiastically.
As a professional MMA fighter, New Zealand is not only on Dobson's radar for its natural beauty, but also the wealth of mixed martial arts talent that is currently descending from our shores. This includes the recently crowned Featherweight champion Australian-born Alexander Volkanovski (who only tasted championship gold after training at Auckland infamous City Kickboxing) and Waikato hard man Dan Hooker who is headlining a UFC event for the first time in his career this Sunday at Auckland's Spark Arena.
But when it comes to picking her favourite kiwi fighter is, Dobson does not hesitate in selecting UFC Middleweight Champion, Isreal Adesanya, who she refers to by his nickname 'Stylebender'. The two have fought at multiple fight events together and Dobson is impressed, not only with the way Adesanya fights but also what he stands for. "He's a successful black UFC fighter," she tells us. "He's doing big things. I think he's pretty cool."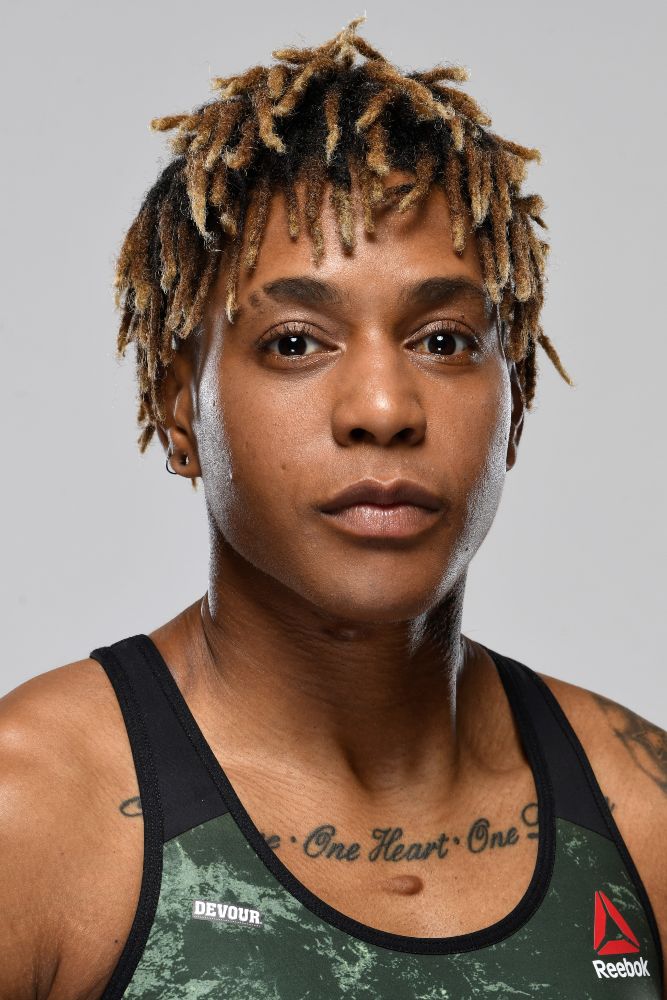 The UFC's roster boasts a wealth of successful African-American male fighters including reigning champions Jon Jones and Kamaru Usman, but few successful African-American females. The most notable is strawweight Angela Hill who will also be fighting at UFC Auckland on Sunday.
"I know we set a precedent as role models to the other black female fighters coming up." Says Dobson. "I've been contacted by a lot of amateur fighters saying they are looking up to us. We are what they have as representation."
In terms of increasing the numbers of successful black female faces in MMA, Dobson feels confident that the number of opportunities to professionally enter the sport will see more contenders rise up. "I think the UFC does a great job producing shows like The Ultimate Fighter and Contenders Series where they give girls an opportunity."
Dobson herself came up through the UFC's reality series, The Ultimate Fighter. Her season, saw 16 women share a house and train together in Las Vegas while also entering a nightly single-elimination tournament. Meaning the housemates fought each other.
She says she enjoyed the camaraderie of living with the rest of the season's fighters but being followed cameras 'got old real quick'. "If I got at 3am to pee, the cameras were there!" She exclaims.
Dobson struck up an immediate bond with the show's other openly gay competitor Sijara Eubanks and the two have remained friends since. While they are two of just a handful of African-American women who compete for the UFC. They are also two of many openly gay women who have experienced success in MMA.
Dobson believes the path many gay women have had to walk in life, gives them the perfect approach to being a successful fighter. "We're fighters in both the physical sense of the sport and emotionally, in life, in general. We walk into the room and we have to prove ourselves… We're used to working hard to get the respect we deserve."
Despite the wealth of gay females in the sport. MMA does not yet boast a successful openly gay male fighter.
"I'm really waiting on that," Dobson says. " For one of the guys to come out and say I'm gay. With the number of guys competing (the UFC has twice as many male weight divisions as female weight divisions) there has to be some. They just must haven't felt they can come out and say that. I can understand. There would be some backlash that would be crazy, but that's how it all starts and it will become more accepted… hopefully someone one will be brave enough. Or maybe multiple guys come together and say it together!"
Dobson says the only homophobia she has experienced in the sport has come from internet trolls. "My coaches and everyone around me at the gym are all very accepting and love me for who I am. There will always be some trolls who are ignorant from lack of knowledge of different types of people; all you can do is laugh. I've experienced adversity all my life.
"When I fight I do it for my loved ones and the people out there that need representation and a voice. And the fans who want to see someone different in the cage, not just the typical pretty girl. There's more too us than just fighters. We're martial artists. We're athletes that train every day, all day, hard!"
See Shana fight at UFC Fight Night: Felder vs Hooker, which kicks off at 10am on Sunday 23 February at Auckland's Spark Arena. Tickets from Ticketmaster.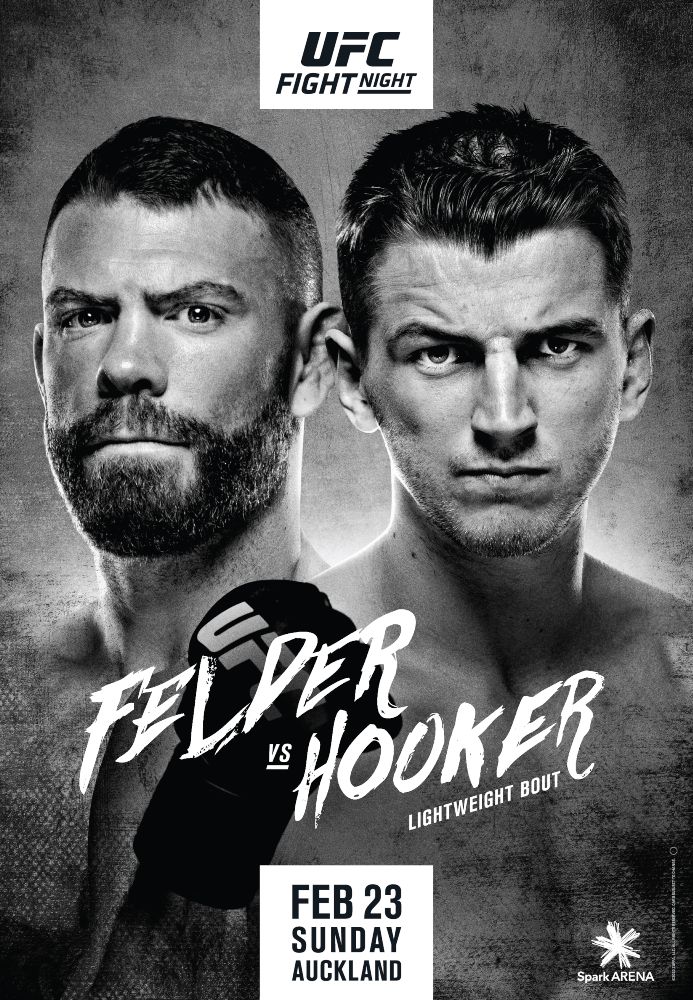 Article | Oliver Hall.
Photos | Getty.