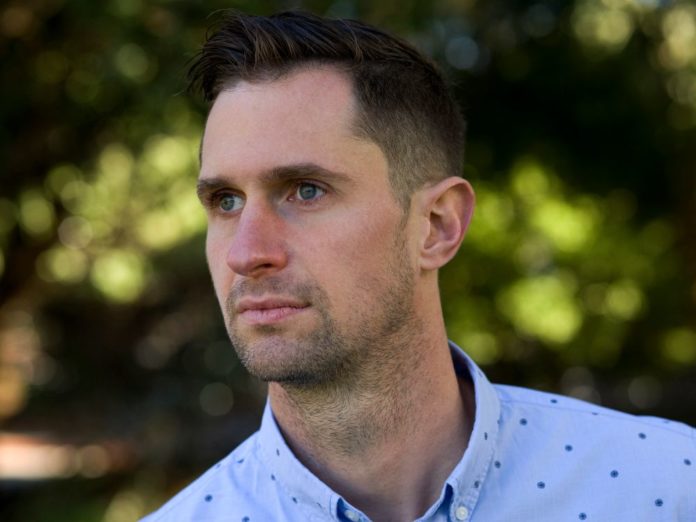 Auckland Philharmonia Orchestra (APO) is celebrating Beethoven's 250th birthday with a series of concerts and events from Saturday 23 to Sunday 29 March that will be live-streamed from Auckland Town Hall. Composer Chris Gendall talks to Oliver Hall about the impact of the master's work.
Kiwi composer Chris Gendall's works have been performed in Europe, Asia, North and South America. New York's New Juilliard Ensemble and Neue Vocalsolisten Stuttgart have performed his compositions, as have the NZSO, Stroma, NZTrio and the New Zealand String Quartet. In celebration of Ludwig's quarter of a millennium, Gendall has composed a new work, Disquiet, in response to Beethoven's Piano Trio Op.70 No.2.
Tell us about Disquiet?
Disquiet takes as its point of departure, Beethoven's trio (Op. 70 No. 2). It's partly designed to resonate a sense of angst, much like the anxiety Beethoven must have felt as he lost his hearing. It'll be played by three very talented APO Young Achievers on 25 March.
250 years on, why is Beethoven's work still so relevant?
Artists often challenge relevance, positioning their aesthetic outside or beyond what might be directly appealing or current. With Beethoven the challenge is both physical and expressive: his music is tricky to play and full of tension. It necessitates a sense of adventure from performers, which (in turn) can result in exciting experiences.
Over the last 50 years has there been any new classical pieces that you believe rivals the quality and significance of the old masters?
The music of our time is rich, diverse and exciting. Contemporary composers are increasingly innovative, and they engage with modernity in imaginative ways. Their music cohabitates beautifully on the same programmes as older music when given the opportunity.
The APO is staging four concerts highlighting the evolution of Beethoven's work from symphonies 1 to 9 (the Classicist, the Romantic, the Revolutionary and the Radical) which is your favourite era of Beethoven?
I find myself drawn to movements and moments from larger works that feature Beethoven at his grittiest, most unusual or most exploratory. These are often in his later works. It's also great that the APO have found ways to include New Zealand composers (Gillian Whitehead, Alex Taylor, Celeste Oram and myself) in their Beethoven 250 celebrations – providing a contemporary context for his music.
Tell us about the first time you became interested in composing and what has inspired you to keep at it?
I began composing (with purpose) when I was a teenager. I'd played some instruments as a kid, but not to a very high level, and I found composition to be an endlessly stimulating avenue to creativity: exploring the world around me, my own personality, and my connection to performers in ways that I continue to find rewarding.
APO BEETHOVEN 250 SYMPHONY SERIES
Auckland Philharmonia Orchestra (APO) regrets to advise that the upcoming Beethoven 250 Symphony Series concerts will not go ahead as planned, owing to the critical Covid-19 situation and the Government's new limits on mass public gatherings.
We are however delighted to announce that the APO will still be performing each of the Beethoven concerts for you to enjoy via a live stream on the APO website and Facebook page as well as other third-party digital channels.
All four concerts will be live-streamed:
The Classicist
7.30pm, Saturday 21 March
Symphonies No.1, 2, 3
The Romantic
7.30pm, Tuesday 24 March
Symphonies No.4, 5
The Revolutionary
7.30pm, 26 Thursday March
Symphonies No.6, 7
The Radical
5pm, Sunday 29 March
Symphonies No.8, 9
APO will be in contact with all ticketholders for these concerts within the next 48 hours.
This is not a situation we could have foreseen, and we appreciate your support during this challenging time. We hope that you stay safe and well and we look forward to sharing our Beethoven performances with you and welcoming you back into the concert hall soon.
GENERAL COVID-19 (CORONAVIRUS) INFORMATION
APO takes the health of our audience, musicians and staff very seriously. We are monitoring the global situation and following the advice of the Ministry of Health, regarding public events and mass gatherings. We are also working closely with the venue management Auckland Live, who are following the Ministry of Health's recommendations to ensure the safety and health of audience members.
Owing to the Government's new limits on mass public gatherings we are reviewing all our upcoming events. If we need to cancel events we will notify all ticket holders as soon it is possible for us to do so.
As the situation is shifting quite quickly we will communicate with our audiences, artists and stakeholders appropriately as changes occur. The latest updates will be posted on the APO website, the APO Facebook page and the APO Ticketing line voicemail.
Photo | Gareth Watkins.