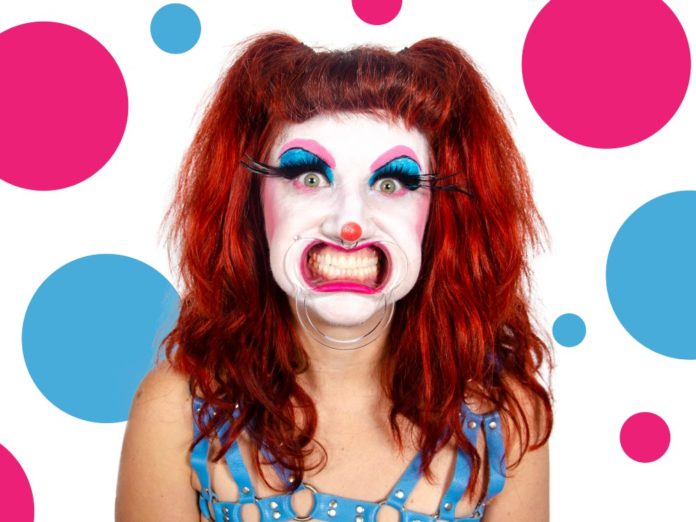 Since 1990, Wellington's cutting edge arts festival Fringe has become a vital and enthralling part of our artistic landscape. Express talks to the creators of four of this year's must-see queer shows.
Situations in Play
Situations in Play is a triple bill contemporary dance show. Choreographed by 2019 graduates from NZSD, Alessia Augello, Alec Katsourakis, and Bjorn Aslund (a queer performer and drag artist heavily involved in the Wellington community).
"The show explores what it means to perform and to perform gender," says Situations in Play producer Mattias Olofsson, who tells us the show, "wants to push gender and genre into the future."
"Fringe to us is an opportunity to have the space to cultivate our arts scene and expose audiences to new ideas. It is a chance to be experimental both in our mediums and our expression and try to push and develop our portfolios."
Transhumance
Transhumance is a solo show by New York City-based trans artist Ania Upstill. It is a buoyant and joyful production that carries audience members along a clown's journey through gender to reach a place where they belong.
Upstill tells express, "Transhumance is about the joy of discovering and living as who you are despite the social pressures to be someone else, an experience that many in the LGBTQ+ community can relate to!"
Upstill is excited to, "perform new, boundary-challenging work and to engage with an audience that is eager to try something different. It's a beautiful chance to have your art be radically accepted!"
Live Nude Clowns
Part autobiography, part surreal interrogation, LIVE NUDE CLOWNS spills the juice on what it's like to work behind the scenes of the New Zealand porn industry. Performer Amie Wee guarantees express, "You'll never look at a lubricated hotdog the same way again!"
"It will have you laughing out loud while rethinking everything you thought you knew about porn, clowns and lesbian porn clowns. If you don't leave the theatre singing the words to "Everything's a Dildo (If You're Brave Enough") or "Everyone's Having Anal (Except Me)", I'll personally give you your money back!" Says Wee.
"I am so thankful that Fringe provides a platform for weirdos like me to create funny, filthy and fearless content for open-minded audiences. Fringe is a welcome slap in the face in the hoity-toity theatre world… and who doesn't want to be slapped in the face by a lesbian clown?!"
She + They
She/They tells the story of Northland couple Willow (pronoun: she, and self-described 'male to female') and Ren (pronoun: they, and self-described 'female to non-binary') as they begin their first year on hormones together. The evolution of their relationships with themselves and each other is told 'talk-show style' with humorous scenes set against the backdrop of their rural lives.
"She + They is unlike any show ever made before," performer Ren Lunicke tells express. "It's queer, trans, raw, true, and told without one patronizing word or bitter angsty tear. It's love and liberation around the truth of living full glorious lives in the open."
"Alternatively come for the education about binary and non-binary transition and love relationships."
Lunicke cannot wait to perform She + They as part of Fringe's 30th Anniversary. "Fringe is the home of the daring, experimental, engaging, revealing, revolutionary, over the top, understated, and underrepresented stories. It's a place of absolute freedom beyond the normative to flourish. It reminds us of what is possible and challenges our expectations. It's deeply, deeply queer!"
Here's to another 30 years!
Visit fringe.co.nz for tickets and follow @nzfringe on social channels.