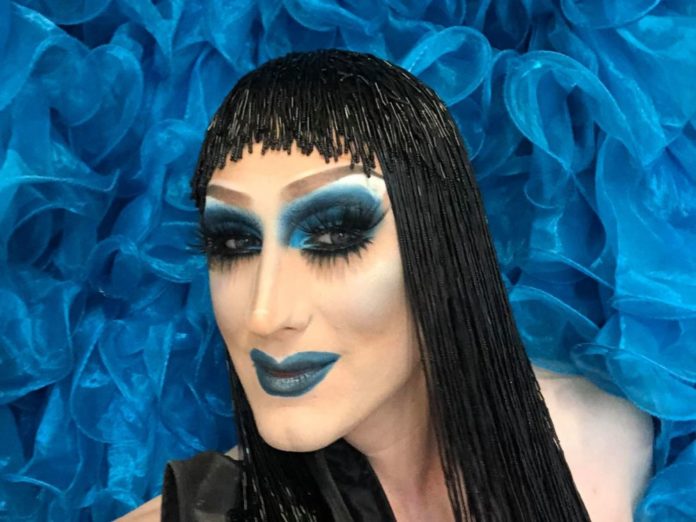 In the first of a series of interviews with high-profile community members; House of Drag co-host and co-Owner of Caluzzi Cabaret and Pheonix Entertainment, Anita Wigl'it gives us her tips for surviving Level 4 Lockdown.
Tell us about your Level 4 Lockdown – Where are you, Who's in your bubble, and what are you doing to keep your mental health in check?
For self-isolation, I am staying at home in Grey Lynn with my partner, two cats and three fish! In order to keep my mental health in check, I've been giving myself a small list of things that I would like to accomplish that given day. This might be to watch another episode of this program, to read another chapter of a certain book. By doing these things, no matter how simple, they give me a sense of accomplishment and productivity.
What are your top tips for express readers who are struggling with self-isolation?
My top tips for those who are struggling with self-isolation is to start your day off with a positive achievement, this is something that I learnt about in Navy Basic Training (in a former life!). When I wake up the first thing I do is make the bed (starting the day with achievement number one), I then have a shower, eat breakfast and say my prayers / meditate. That's four super positive ways in which to make you feel accomplished in a time of not having much to do and sets you up for a good day.
What is the most positive aspect of self-isolation you've experienced so far?
The best thing about self-isolation for me is seeing how nice people can be. We have really bonded with our neighbours (from 2m away across the fence!) and have loved seeing people put teddy bears up in their windows for local children. Lots of people have been truly lovely and that is something to celebrate.
What plans do you have between now and day 28 of lockdown?
In this time of lockdown, I plan to catch up on all of those books and TV shows that I have been wanting to read/watch for years! I am also planning new drag shows and filming a weekly YouTube show called 'Ask Anita' to create an online platform for myself that I haven't really used before.
What are you missing most about 'normal life'?
I miss the social interaction of talking to people, especially in the Rainbow community / at work at Caluzzi and Phoenix. I also miss the freedom of being able to get a coffee with a friend and just being able to walk around.
What will be the first thing that you can't wait to do when regular life resumes?
I can't wait to go for a long walk around the city. My partner and I share a car and as my work is closer I pretty much always walk – I really miss just being out in the world.
Moving forward is there anything you think you will change about your life following self-isolation?
Absolutely! Being in self-isolation has made me realise just how lucky I am and yet I never really saw this. I got caught up in the "more, more, more" mentality when really I have so much to appreciate and enjoy already. For example, getting a drag gig was something that was so extremely exciting and now it's become more normalised as I do more and more of them. I still absolutely love it but I've been reminded how fortunate I am to be where I am today and how I was taking this for granted.
Is there a closing message you would like to share with our gorgeous LGBTI+ community?
Make sure that you look after yourselves during these days. It's important to know that you can be sad, over it and upset by it all. Just because people on social media are smiling and laughing in their PJ's it doesn't mean that they feel like that on the inside. It's a bizarre time but it will be over before we know it. Hang in there and try to make the most of a time when we just get to stop and recharge.