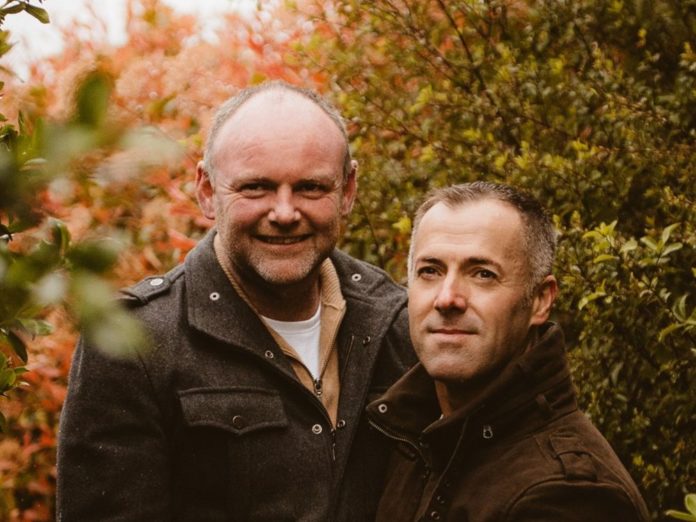 RNZAF Commanding Officer, Wing Commander Stu Pearce tells us how his Defence Force training has helped him to stay positive during lockdown and his top tips for maintaining good mental health in challenging times.
Tell us about your Level 4 Lockdown – where are you? Who's in your bubble? And what are you doing to keep your mental health in check?
I'm spending Level 4 Lockdown at my home in Feilding with my husband Dave and our two dogs Oakley and Snowy. As a member of the New Zealand Defence Force I'm on duty throughout the lockdown but able to work remotely from home. Our primary role is to support the government in its response to the COVID-19 outbreak. Dave works at a small veterinary clinic in town and he's busy making sure peoples' pets are getting the care they need during the lockdown so we're both pretty busy.
Keeping busy is important. It would be really easy to get overwhelmed by the negativity – the news reports of rising infection rates, people losing loved ones, people concerned about their job security. For me, keeping my mind occupied keeps me sane.
What are your top tips for express readers who are struggling with self-isolation?
Being in the military, many of us are used to spending time in isolation, whether that's on deployments in the field, operations or embarked aboard ship. But that doesn't mean we're immune to the effects of being in isolation. Key things to remember when in isolation are:
Firstly, we're all in this together. After events like an earthquake or a terrorist attack, communities tend to pull together through a sense of a shared experience. Pandemics differ in that the risk experienced and consequent impacts will differ widely across individuals and communities. It's easy for some to feel socially as well as physically isolated. This is completely normal and my advice is to reach out to friends, neighbours, family – stay connected, even if it is just through social media or over the phone.
Secondly, we all have a need to know what's going on and have access to information on how to keep ourselves and our loved ones safe. Its vital we get our information from reliable and trusted sources. The government's covid19.govt.nz website or the Ministry of Health website are great sources of advice and information.
Thirdly, there's so much going on and yet for many of us it's happening around us and we can feel a bit helpless. It is important to remember that we all have a part to play and for most of us that means staying at home – that's the best way we can help others.
Finally, sleep, diet and exercise remain key for psychological wellbeing. If it fits with MoH guidelines then opportunities to exercise should be taken, get out in the fresh air and sunlight.
What is the most positive aspect of self-isolation you've experienced so far?
One of the real positives of the lockdown is that its given me time to get out and enjoy being in my garden with my dogs. Gardening is my therapy and really helps me unwind after a stressful day – it's a great way to decompress. I find gardeners are optimists – storms that batter the garden will pass, the long, dark winter will eventually give way to spring, life will return. And the same goes for us. Tough times don't last forever. There's always hope.
What will be the first thing that you can't wait to do when regular life resumes?
Once this is behind us, I really want to get out and explore more of New Zealand. Many of our smaller local businesses will be struggling during this time and I really feel we should do our bit to reconnect with our own back yard, support kiwi businesses and help the country get back on its feet. It'll take time but we'll get there.
Is there a closing message you would like to share with our gorgeous LGBTI+ community?
Finally, my message to our rainbow community is to look out for each other. We are so incredibly strong as a community when we work together but events like this risk forcing us apart, stealing from us our ability to connect and support one another. If there's anyone out there who right now is feeling alone, disconnected, especially if you're in more rural parts of the country like here in the Manawatu, or you don't have a supportive family in your bubble, please remember physical isolation does not mean social isolation. Reach out, stay connected, we'll get through this together. Kia kaha.