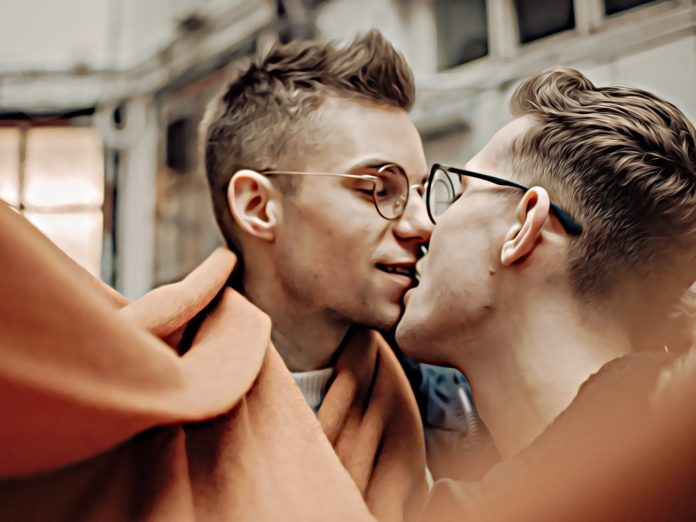 A caregiver and his partner in France have found a note on their car windshield written by a neighbour that tells them to leave the apartment building because "homosexuals are the first to be contaminated by Covid-19."
David, a 33-year-old caregiver, lives with his partner in the French city of Marseille in a quiet neighbourhood and has been living in lockdown like the rest of the country for the past few weeks due to the Coronavirus outbreak.
Last Thursday his partner, who delivers food fro Uber Eats, was about to leave for work when he returned quickly from the apartment car park with a shocked look on his face. "Look what I found on the windshield," his partner said.
"Could you please leave the residence because we know that you homosexuals are (sic) the first to be contaminated by Covid-19," the noted read.
"This is the first warning. Thank you."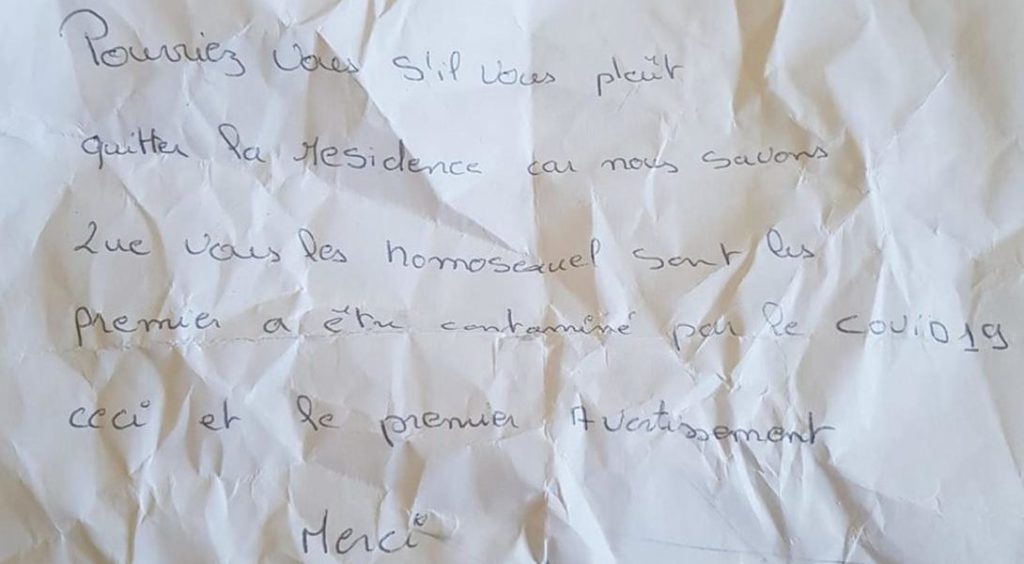 The two men were angry and stunned so they immediately visited the nearest police station to report the threat only to be told that the letter is "not a threat but a warning" and they are encouraged to file a simple police complaint without any repercussions.
The men believe the note has come from a neighbour, David recognising the writing. This person is said to have already filed a complaint against Muslim neighbours who had just married and played "oriental music". But without proof, it is impossible to directly challenge it.
"I think he is a person without intelligence and education. I think this person is certainly religious and that he truly believes in what he says. To mark bullshit like that, you have to believe it."
The 30-year-old feels all the more targeted because he has seen an increase in threats and outrage against his colleagues at the hospital in recent days.
After sharing the word threat on his Facebook page, David received a wave of support.
He was also contacted by the LGBT team at the Bordeaux police station, who advised the couple to file a pre-complaint online before returning to the police station – during a period of confinement where the French are asked to limit their trips due to Coronavirus.
"He told us that they were going to make sure that it was treated, that they could perhaps recover the DNA, analyze the writing," David said.
When moving in and out of the house David and his partner are now a little more wary and nervous.
"I look a little more behind me. My spouse has a strong character, he is rather hot-headed. I'm pretty calm. I wonder what it will be next time. Are they going to smash my car? Are they going to wait for me downstairs?"