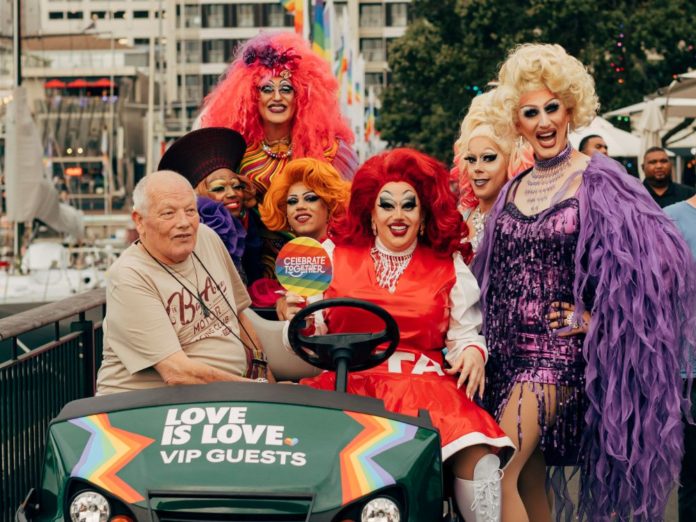 Drag Race is back and our local's just keep on going! This March proves one of our most queer art forms isn't going anywhere!
Auckland

Every Saturday from 7pm G.A.Y screens both House of Drag and RuPaul's Drag Race and there is nothing like seeing those shows in a bar atmosphere.
If you prefer your drag live, on Fridays and Saturdays throughout March G.A.Y is offering one of the most diverse drag line ups you'll ever see which performances from Luna, Conyy Chiwa, Medulla Oblongata, Trinity Ice, Kita Mean, Murder Haus, Bionica and Feta!
Kita Mean's got us covered from 1am on Friday nights at Family bar. This month Natrasha, Lucina Innocence and Luna Queen of the Moon are debuting GAGA – The Drag Show featuring all the hits from The Fame, Born This Way, ARTPOP and beyond. A must-see throughout March.
Wellington
Every boy deserves to feel beautiful. Drag king Hugo Grrrl finally delivers his solo show debut, Princess Boy Wonder which he promises to be a glittering campy cabaret and courageous transgender coming-of-age tale. Every night from 17 to 21 March at Bats Theatre.
For the past year, some local celebrity judges have been scouting the city for the best Wellington drag talent. At Evolution: The Drag Grand Championships. It is finally time for just one to crowned as six finalists compete at Ivy Bar on Saturday 28 March.
Food is the best cure for a hangover so why eat as much as you like at Drag Brunch! On 29 March from noon, Eva Beva's are offering an unlimited breakfast buffet, with drag shows from of the capital's top talent.
Article | Keegan Elliot.
Photo | Luke Foley-Martin @lukefmphotography.