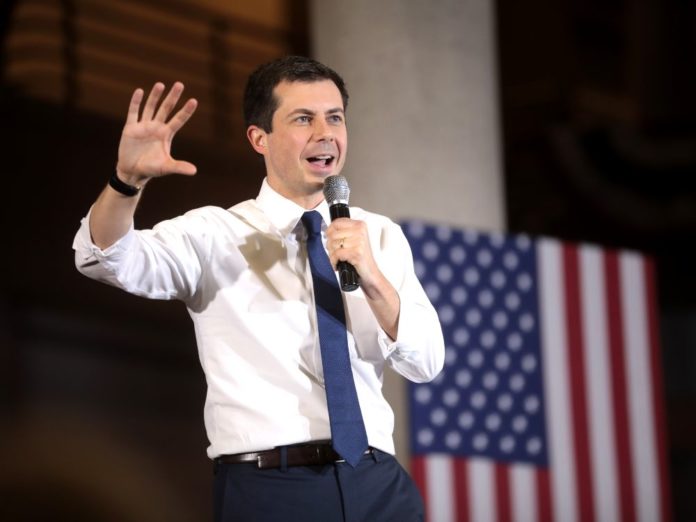 Dreams of electing America's first openly gay President in 2020 have ended.
Pete Buttigieg has ended his historic campaign for President.
The Mayor of South Bend, Indiana said he did not see a path forward for his campaign following a poor showing in the South Carolina primary.
"Today is a moment of truth… the truth is the path has narrowed to a close, for our candidacy, if not for our cause," he told a crowd of supporters in South Bend. "So we must recognize that at this point in the race the best way to keep faith with those goals and ideals is to step aside and help bring our party and our country together. So tonight, I am making the difficult decision to suspend my campaign for the presidency."
"We have a responsibility to concede the effect of remaining in this race any further. Our goal has always been to help unify Americans to defeat Donald Trump and to win the era for our values." Buttigieg said.
Buttigieg was the first openly gay man to launch a competitive campaign for president and made history as the first LGBT candidate to win the Iowa Caucus and delegates for a major party's presidential nomination.
Buttigieg has yet to endorse another candidate, however, all signs point to him backing former Vice President Joe Biden after Buttigieg warned in recent weeks against the nomination of Bernie Sanders, the socialist senator from Vermont.