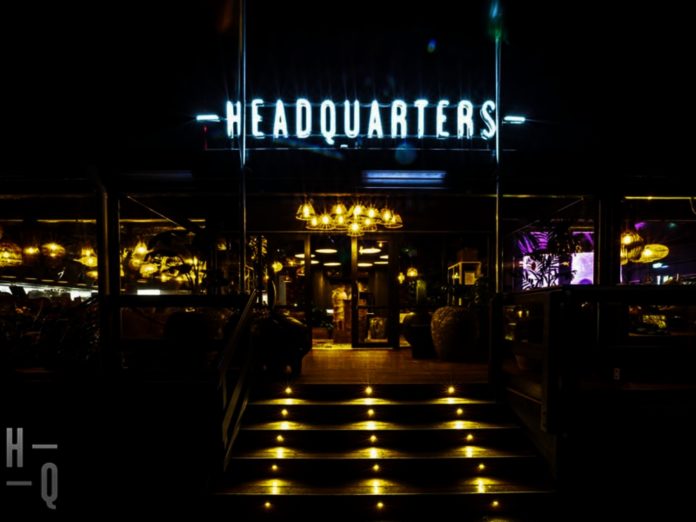 Owner Leo Molloy says Headquarters should not face Level 2 restrictions as they're not "a subterranean gay bar on K Road… where people swap DNA in the middle of the night."
Leo Molloy, who owns Headquarters, made the comments on air during an interview with Heather Du Plessis Allan on NewsTalk ZB discussing new COVID-19 Level 2 restrictions for bars and his plans to hold a party at his bar on Friday night.
When asked about whether his guests will stay within the rules on the night, Molloy said his venue has a better clientele than some other places in Auckland.
"We're not… a subterranean gay bar on K Road or something, where people swap DNA in the middle of the night."
Molloy then took to Facebook (in a now-deleted post) to criticise New Zealand Prime Minister Jacinda Ardern's response to the COVID-19 Pandemic and further referenced gay bars as being an issue for transmission of the virus.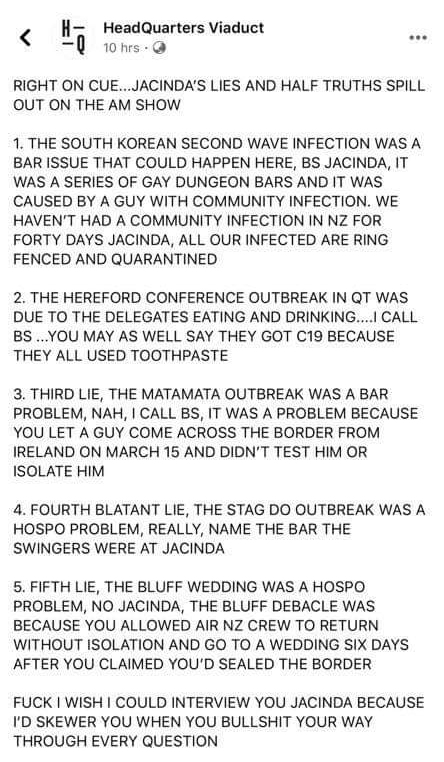 In response to on-air Malloy's comments and Headquarters social media post, many in the LGBT+ community have called for the boycott of the bar, and say that such statements are not only homophobic but also incite stigma towards the rainbow community.
Less than three months ago, Headquarters hosted events as part of Rainbow Week in association with Rainbow Pride Auckland and Viaduct Harbour and signed up to the Pride Pledge – an initiative that encourages visible support rainbow community in workplaces.
In a statement to express Viaduct Harbour said:
"We are deeply sorry to those affected by the derogatory comments made by a rogue operator within our precinct.
"Viaduct Harbour proudly embraces diversity and takes its responsibility of creating a safe and supportive space for everyone very seriously.
"The comments made by Headquarters are not acceptable and do not align with our values."
Pride Pledge Director Martin King has also told express that the organisation will no longer support Headquarters: "We have revoked their Pride Pledge subscription and removed their listing as a supporting organisation, effective immediately. We have requested Headquarters' to remove any signage, stickers or online media assets which represent Headquarters as a Pride Pledge supporting business."
Rainbow Pride Auckland Chair Matt Bagshaw has said: "If comments made online blame our community for new outbreaks of Covid-19, it's not only disgraceful but also does immense damage to LGBTQI acceptance around the world."
Anti-gay stigma is now being seen in South Korea following A symptom-free 29-year-old, who happened to visit five gay bars in Seoul's Itaewon party area without knowing he was carrying the coronavirus.
The incident has spread new fear of a major outbreak, and lead to an increase in homophobic comments.
"There is already a stigma against gays in Korean society, and it is obvious the media is now focusing on gays and club life for LGBTQ people to become hate objects," commented Seoul resident Jay Kim to Reuters.
Molloy says his party will have a collection of his "best friends" at the event with some of Auckland's more notable people including former All Blacks coach Sir Graham Henry, Destiny Church's Brian and Hannah Tamaki, National's deputy leader Paula Bennett, Māori Party co-leader John Tamihere, band members from True Bliss and former MP Hone Harawira.
express reached out to Headquarters for comment but at the time of publishing, no reply has been received.