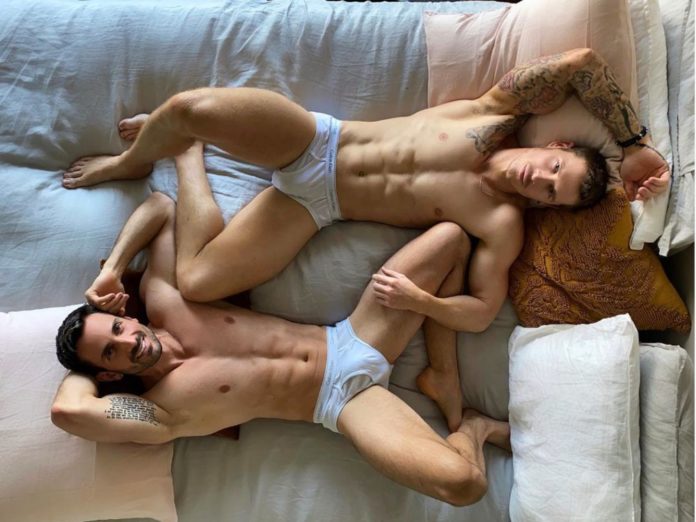 Stylish couple Olyvyer Le Rü and Dylan Cawte lit up Instagram during lockdown sipping wine overlooking picturesque vineyards while the rest of us donned trackies in our lounge. Fashion Editor Belinda Nash gets to know them.
The Remuera duo made the "good call" to ditch Auckland to live Bubble life with Cawte's dog Marley and his parents at their Marlborough home. "We thought we might as well spend all this time in the vineyards rather than in the city. We've had a really enjoyable time being isolated in this beautiful environment," says Le Rü.
Le Rü, who was born in Paris and grew up in Congo and Kenya, describes his style as classic, cool and comfortable. He says it wasn't until he left Africa and moved to Paris for grad school that he discovered his interest in fashion.
"Fashion is an eternal cycle but also changes constantly and that's the beauty of it. Fashion in Paris is everywhere you go, it's the capital of fashion after all, and it rapidly became part of my lifestyle.
"Personal style is a form of self-expression, so it's important to maintain that part of your identity," adds Le Rü. "Anyone should be free to dress as they please without being judged. Diversity is what makes fashion beautiful."
Cawte, who defines his look as clean, edgy and sophisticated, drew fashion inspiration from his stylish mother.
"I still envy her huge closet, although my shoe collection would give her a run for her money. I find fashion a great way to express myself, it's a means of self-empowerment and confidence. After all when you feel good you look good," says Cawte.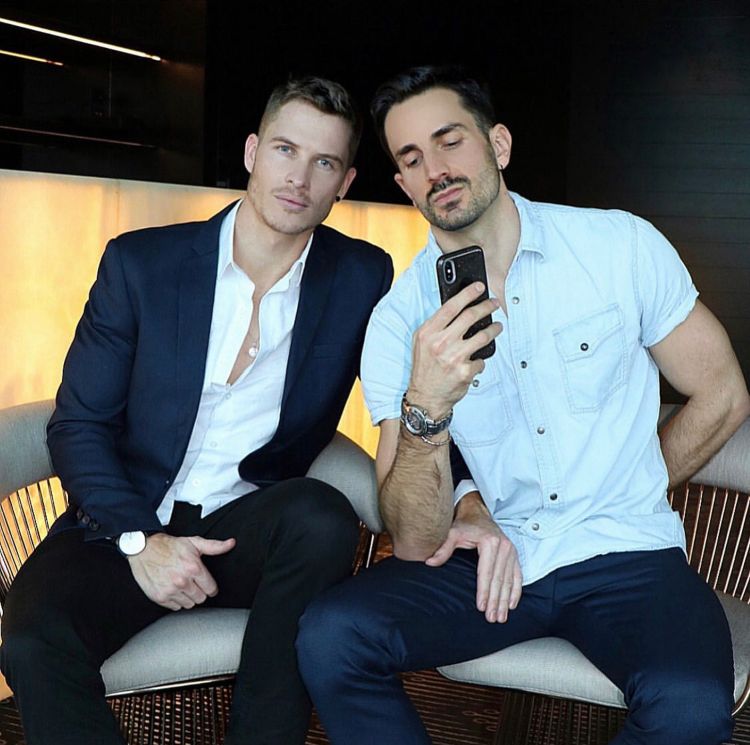 Labels Barkers, I Love Ugly and Working Style are their top New Zealand fashion picks, and the pair says supporting Kiwi designers is more important now than ever.
"This pandemic has redefined the dynamics of life," says Cawte. "It has reminded us of the importance of being self-dependent as a nation. Supporting local businesses that care about our future generations in the way they do business is more than a priority, it should be in everyone's minds."
The couple recently attended designer Jade Lauren's debut fashion show, and say she's one to watch.
"Her work is all about sustainability, love and acceptance. Her designs are really cool," adds Le Rü.
The pair, now in their 30s, experienced being gay growing up very differently, Le Rü in Africa and Cawte in Blenheim.
"I was bullied multiple times in secondary school simply because I was different," says Le Rü. "Being bullied forged my personality and it pushed me to become who I wanted to be.
"I came out when I was 18 after I moved to Paris and it was liberating. I remember breaking down in tears the night before I was going to announce it to my parents for fear of being judged and not accepted by the people I love the most. But I have been lucky and fortunate enough to have all my family and friends accept me for who I am," he adds.
Cawte challenges the notion of people having to "come out" at all.
"I feel very blessed that I'm surrounded with an amazing circle of friends and family where 'coming out' wasn't really a thing, which is how it should be," he says. "Why should we have to come out? Gays are no different from anyone else and the sooner these small-minded uneducated people realise this the better."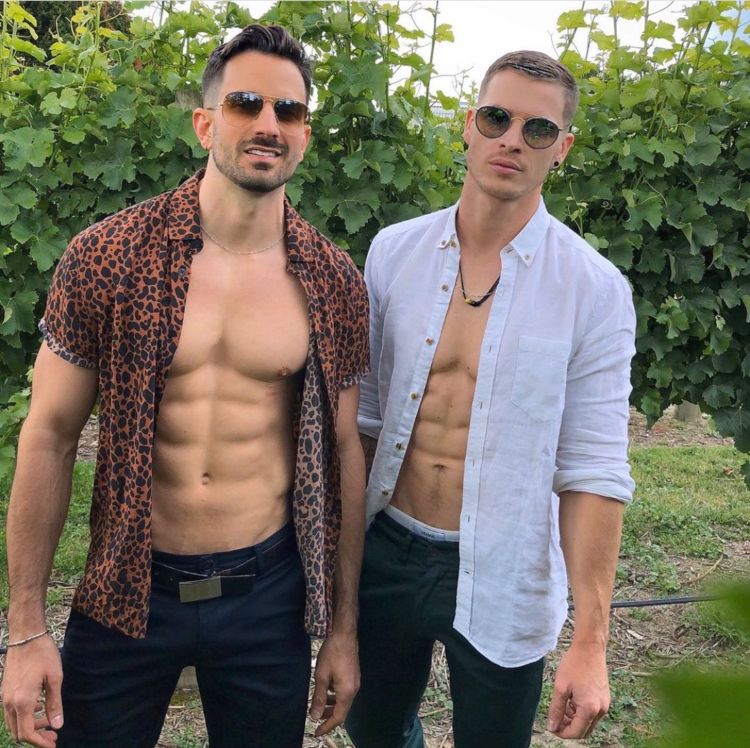 The pair are now excited about seeing friends, hitting the gym and exploring "beautiful" New Zealand.
Find the stylish couple on Instagram @olyvyerleru and @dylancawte.