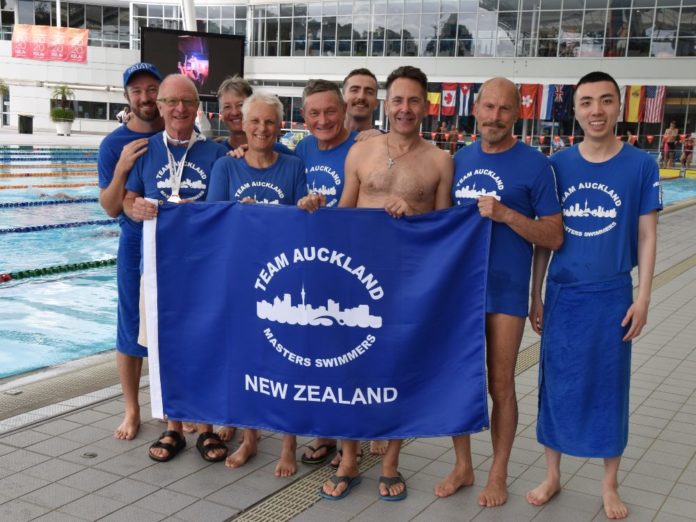 Team Auckland Master Swimmers' Christopher Preston tells express about the team's success at this year's International Gay and Lesbian Aquatics Championships.
The first Gay Games – held in Los Angeles in 1982 – proved to be so much fun the Americans decided to do it annually. It birthed the International Gay and Lesbian Aquatics Championships (IGLA) and the West Hollywood Aquatics famously lead the charge. At the height of the AIDS crisis, they battled homophobia and hysteria, swimming through water overdosed with chlorine to compete with straight clubs all while losing teammates to the epidemic.
This year Team Auckland Master Swimmers (TAMS) took a team of two women and seven men ranging from late twenties to mid-seventies to the IGLA Championships held in Melbourne in late February. Between them, the team covered all four strokes, long-distance and sprint events. Head Coach, Cynthia Borne's training programme crucially included relay practice, leading the team to great success.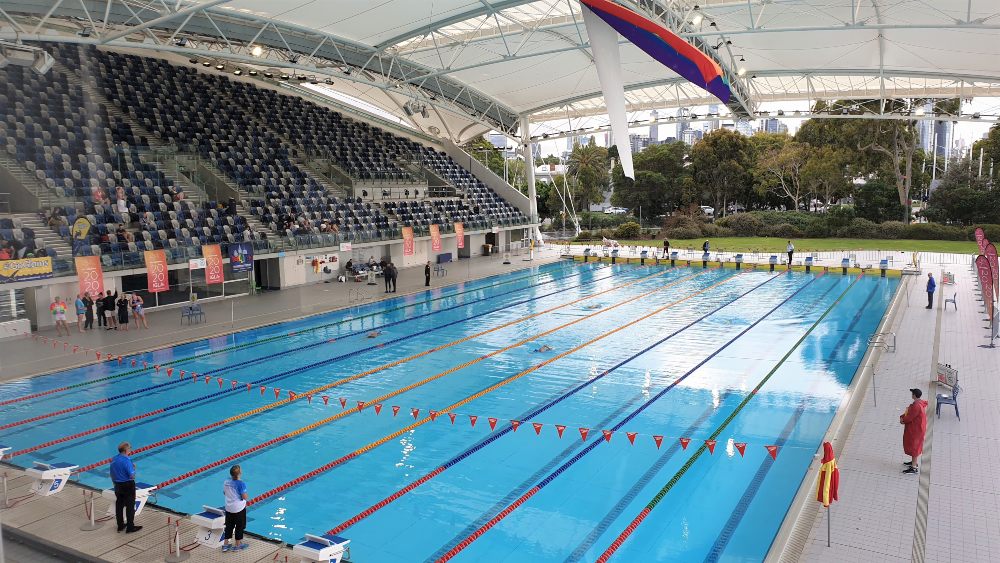 Team Auckland enjoyed a spectacular win on the event's first day in the 4 x 50 metre mixed freestyle relay in the 20+ age group, beating two other teams to take the IGLA record previously held by West Hollywood Aquatics.
"We were all thrilled, particularly Diana, swimming in her first-ever pool competition and taking her first start off the raised diving blocks," Preston tells us.
Team Auckland scored a second gold medal later that day. By the end of the IGLA they had achieved 16 gold, five silver and four bronze medals – bringing them to twelfth on the club league table of 52.
"I joke with my older American friends every year about getting older and staying alive through swimming, how it gets harder every year… We agree that 'turning up, starting and finishing' is important. It's incredibly inclusive and the slowest person in a heat is always applauded for their effort." says Chris.
He is clearly proud of his teammates: "Terry has gone from a complete non-swimmer to an international competitor in a matter of months through sheer determination. He loved the challenge and had a sense of belonging to a team – great to be in an environment where the rainbow community is the norm.
"Duncan entered all three butterfly races, a brave choice. He was there to watch and learn. After going out a bit too fast on the 100 m Fly, he easily picked up the pace for the 50m and swam a relaxed 200m perfectly on the last day – wonderful!
"Ed has declared that this is his swansong but came away with a Bronze medal in the 100-metre Breaststroke so we may yet entice him back into the competition pool!"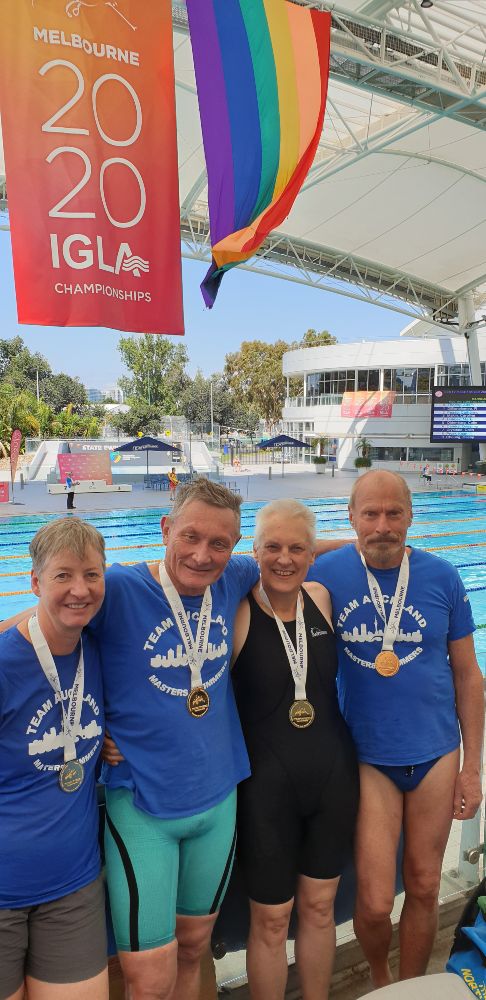 Perhaps even more important than the medals and competition are the social and entertainment aspects of IGLA. Chris tells us the highlights included: "A rooftop bar provided an opening party with a great view of the Melbourne skyline. Our women enjoyed the women's dinner… The last day of IGLA always includes 'The Pink Flamingo', performed by those clubs with larger numbers. This year the Aussie teams satirised their sexist politicians, their newsreaders and ex-tennis-champ-turned-homophobe, Margaret Court. The standout was the Parisian Shiny Shrimps, who must have packed their costumes in excess baggage for their elaborate skit about global warming!"
The IGLA Championship is due to take place in Salt Lake City next year. In the meantime, TAMS are getting back in the pool to prepare for the next New Zealand Masters competition, and are encouraging new LGBT+ swimmers to join them.
Visit www.tams.org.nz and find Team Auckland Master Swimmers on Facebook.
Photo: Jason Clark & Christopher Preston.