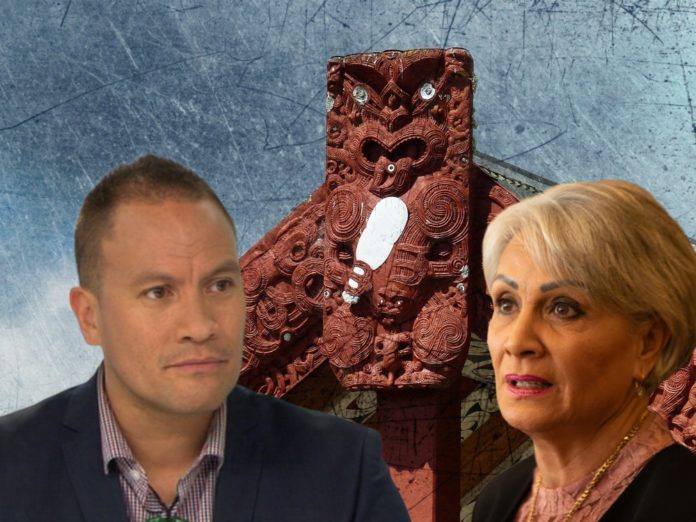 Self-appointed Bishop Brian Tamaki attacks wife's political opponent as Hannah Tamaki aims to stoke xenophobia at Auckland airport.
Hannah Tamaki has staged a bizarre publicity stunt at Auckland Airport as her husband advocates for New Zealand's borders to be closed.
Mrs Tamaki is pictured on her husband's twitter along with a small group of supporters, holding up signs calling for foreigners to be banned from entering New Zealand. One sign reads "You locked us down, but you won't lock them out."
The pictures were posted to Brian Tamaki's twitter page, destiny Church's self-appointed Bishop captioned the photo with a swipe at his wife's political opponent in the Maori electorate of Waiariki, incumbent Labour MP Tamati Coffey.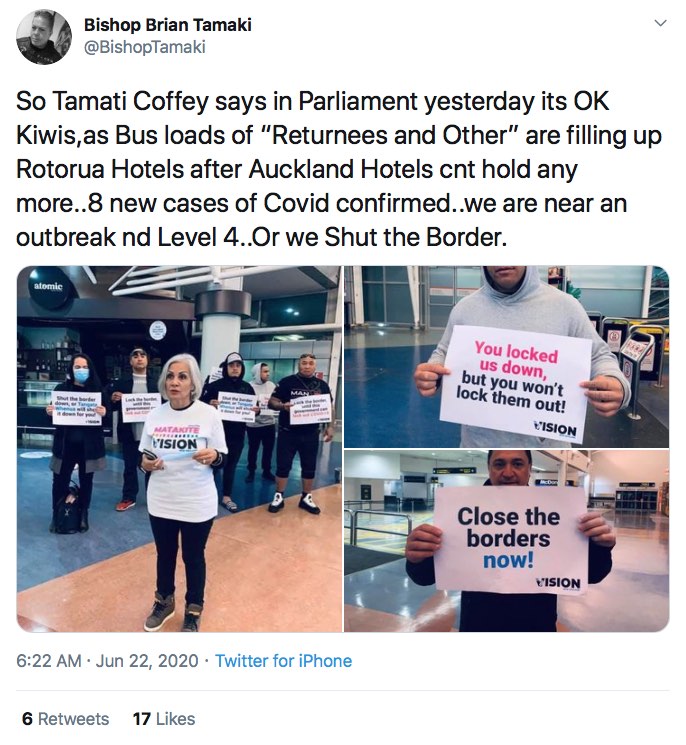 The tweet read: "So Tamati Coffey says in Parliament yesterday its OK Kiwis, as Bus loads of "Returnees and Other" are filling up Rotorua Hotels after Auckland Hotels cnt hold any more..8 new cases of Covid confirmed.. we are near an outbreak nd Level 4..Or we Shut the Border."
Brian Tamaki's new hard-line stance on combating coronavirus is at odds with her previous statements. Tamaki told his Destiny Church congregation back in March that God allows "epidemics, pestilence and famine" when people have removed or replaced him from their beliefs.
"We needn't fear it. There is a lot of hysteria that has been engendered by certain elements about this pandemic," Mr Tamaki told his church in March. "I think the ministry of Christ brings hope, and that there is a way of combating these pestilences, pandemics and plagues."
The Hannah Tamaki led Vision NZ is aiming to make a reduction in immigration a key issue in this year's election as she aims to take her new party into parliament ether by obtaining 5% of the Party voting or defeating Tamat Coffey in the Maori electorate of Waiariki.