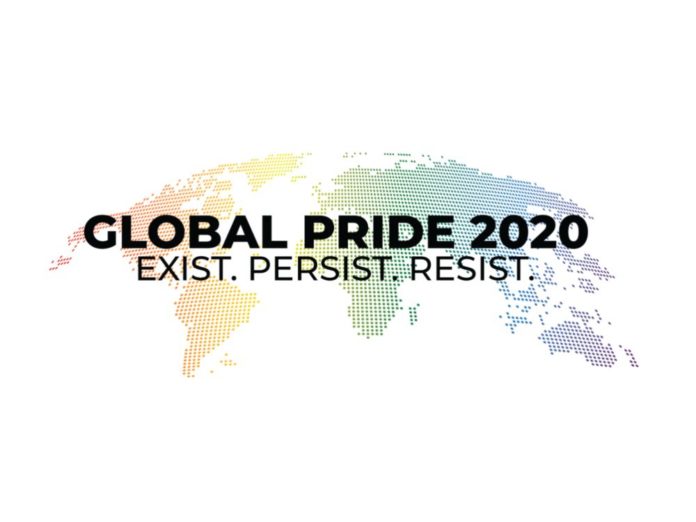 A worldwide LGBTQIA+ Pride event has announced the first wave of speakers and artists appearing at the online event on June 27.
They include Carlos Alvarado Quesada, President of Costa Rica – which recently legalised equal marriage – Prime Ministers of Norway Erna Solberg and Luxembourg Xavier Bettel, and Prince Manvendra Singh Gohil of India. All were approached by Pride organisations in their own country. More leaders will announce their participation in the coming weeks – express has heard rumours that organisers have approached Jacinda Ardern.
Artists including Pabllo Vittar, Ava Max, Olivia Newton-John, Deborah Cox, Kristine W, Dixie Chicks, Thelma Houston, Bright Light Bright Light, Courtney Act, Steve Grand and Rachel Sage are already scheduled to appear, and more leading names from the world of entertainment including international musicians and bands, and performers from the LGBTQIA+ community, will be announced throughout June.
Global Pride was launched by national and international Pride networks after hundreds of Pride events were cancelled or postponed due to COVID19. Organisers are planning a 24-hour stream of content created by Prides globally, together with speeches from world leaders, activists and human rights defenders, reflecting the organisers' statement that "Pride events might be cancelled but the spirit of Pride will live on".
Albert Kruger, CEO Sydney Gay and Lesbian Mardi Gras tells express:
"Global Pride will reach an online audience of millions across the planet. We want it to be truly global, including a spectacular online showcase of the Asia-Pacific's best LGBTQI talent, and giving the world an inspiring and informative window into our rights in the region. That's why Sydney Gay and Lesbian Mardi Gras, in conjunction with Brisbane Pride, Melbourne's Midsumma, Auckland Pride and Wellington Pride, is coordinating content in the Asia-Pacific. There's still time for Prides and other LGBTQI organisations, inspiring speakers and sensational talent to join in with Global Pride. Get in touch with us on email — festival@mardigrasarts.org.au."
Organisers estimate that there are more than 1,500 Prides globally, and all are invited to be a part of the virtual event.
The show will be live-streamed on the Global Pride website [globalpride2020.org].
You can find all the essential details about Global Pride here: http://www.globalpride2020.org/ and on this is the Facebook event page.