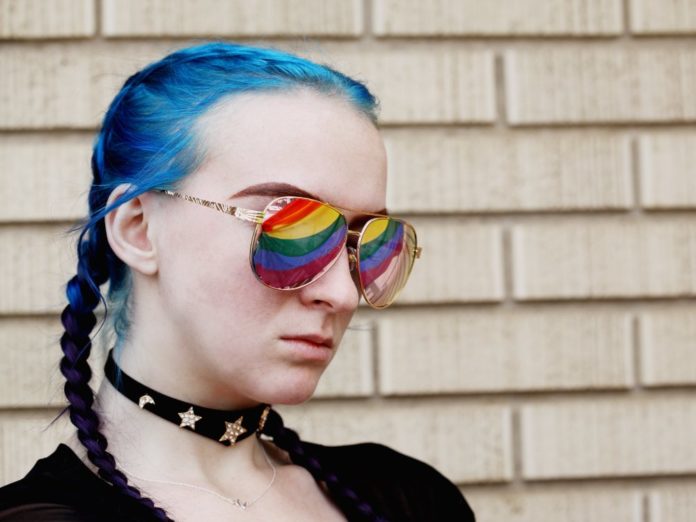 Rainbow Youth say they are not surprised by the findings and are currently dealing with a backlog of LGBT+ young people seeking help.
A new government report has found a third of LGBT+ kiwis aged 12-24 felt unsafe within their bubbles during stage 3 and 4 coronavirus restrictions.
The Ministry for Youth Development report surveyed 2658 12-to-24-year-olds on how the coronavirus impacted them.
While the majority of those surveyed said their experience during the lockdown period was positive, a significant proportion of young LGBT+ Kiwis said they felt unsafe.
LGBT+ young people were just one group among a number who were likely to say they were negatively impacted by the lockdown.
"Participants who identified as LGBTQI+, Māori, Pacific, or having a disability were more likely to report feeling unsafe within their bubbles than other population groups," the report said.
The biggest issue was for those who had to share a bubble with family they were not out to, also given the restrictions, support services were not available that otherwise would have been.
Rainbow Youth say they saw "huge uplift" in LGBT+ young people seeking help during the lockdown and are dealing with a backlog.
Speaking to stuff, Rainbow Youth's executive director Frances Arns said the lockdown created significant problems for LGBT+ young people who were living at home and not out to their family, particularly when it came to accessing services.
"Many of the young people we work with weren't able to access support during the lockdown because of a lack of privacy or access to a device – for example, if they have a shared family computer," Arns said.
"It was really difficult for us to help young people under these circumstances, with many young people 'saving up' their needs until Lockdown was over."