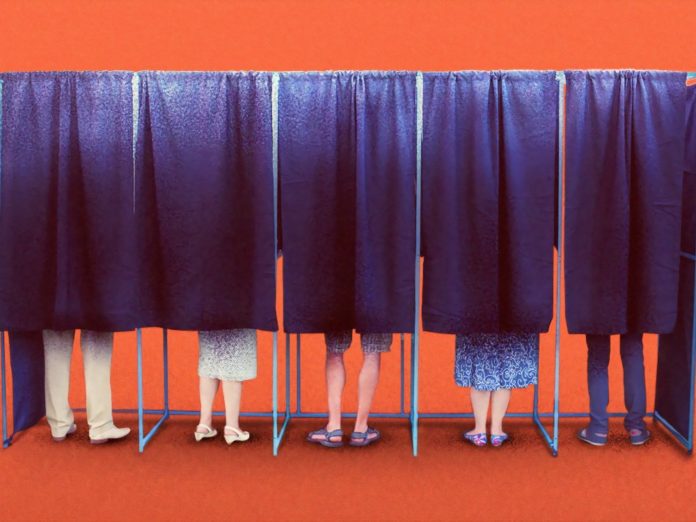 Rainbow Counsellor Elijah Michel is here to help with your problems. Today he tackles questions about the up and coming election and referendums.
I'm 19 and this year will be my first chance to vote. My dad has told me who to vote for (both candidate and party) or not to vote at all, but I'm not sure they will be the best for my needs. I don't know anything about voting, including where to go, and I don't want my father coming with me. How do I use my vote wisely and keep my dad happy at the same time?
Well done for taking an interest in such an integral part of our democratic society – I'm proud of you. I'm also impressed you want to use your vote wisely, and that you're not going to allow someone else to dictate that decision for you. At this stage, you will be able to find out online where voting booths will be in your local electorate, but keep in mind voting could become digital if Lockdown levels increase. Either way, you will have complete privacy around who to vote for. Read up on each of the Party views around issues that affect you and your nation, and take the time also to read each of the candidates' views as well. It is possible to vote for a candidate from a different party to the one you give your party vote to. Your father does not need to know your choices, and you can decide whether to tell him the truth or not because that is also within your rights.
My girlfriend and I have been arguing lately over the upcoming Referendum. I'm voting no to Cannabis Legalisation and Control and she is voting yes; I am pro the End of Life Choice and she's anti, so effectively our votes cancel each other out. How do we stop our opposing views from affecting our relationship?
It's a tricky one, isn't it, when our views around the deeper issues of politics and worldviews clash with our loved ones. These particular referendums hold a lot of weight and will affect many people around the country with their outcomes. I would suggest a (playful) debate where you each share the reasons you support or oppose each bill, and if you wanted to take it a step further you could then swap sides as such and present one another's' views. If you hold to the premise your votes cancel each other out then you have nothing to lose and everything to gain in learning more about your girlfriend and the way she thinks. Just don't forget to vote when the time comes so your voices can be heard.