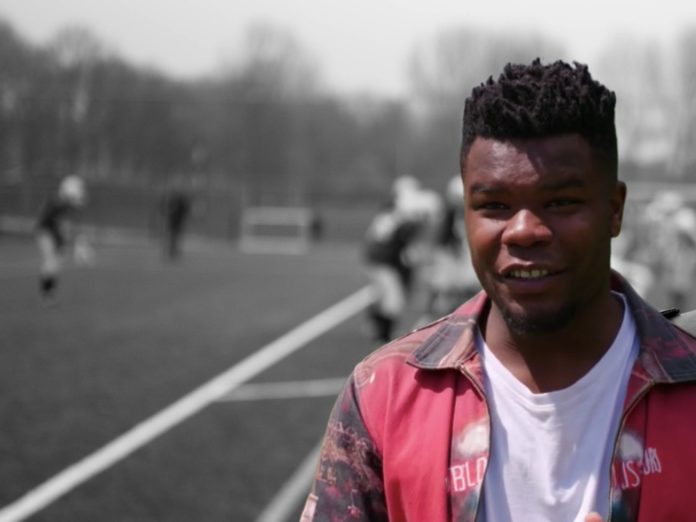 Levi Davis has become the youngest professional Rugby player in the UK to come out as LGBT+ while still professionally active in the sport.
22-year-old Davis says he came out to his team in a "spur of the moment" WhatsApp group message to his team.
"I had hidden it well but I couldn't keep it secret any longer. I had to tell them, all of them, not just a few. I didn't want it to turn into Chinese whispers," Davis explained to the Mail on Sunday.
"Hi guys. I just want to tell you something that's been eating away at me for four years now," Davis wrote in the message.
"I want to be open and honest with you boys, as friends and teammates. I'm bisexual. It's something I have known since I was 18," before adding: "None of you lot are on my radar… so it's OK."
Davis who admits he was anxious to see the responses for fear of being rejected, thankfully received what he described as "good-natured" responses.
"And then they began taking the piss in a good-natured way, which I was relieved about,"
"If they had been too tender-hearted, I would have been worried. I'm still a rugby player, after all!"
Davis, appeared on Celebrity X-Factor in 2019 as part of the rugby boy band Try Star, and admitted he'd struggled in silence with "a sense of shame, because I felt, and still do, as though I'm not normal."
The Rugby player says that in efforts to suppress his feelings he often "over-compensated" and felt the need to be a "macho man."
as a result Davis says his mental health deteriorated and led him down a path of heavy drinking, and a dip in form, resulting in him dropped down a league, joining Ealing Trailfinders in West London, on a two-year deal.
Davis says that he hopes his decision to go public with his sexuality will encourage more people "to be themselves within rugby," acknowledging that there will be many more like himself within the sport.
"Thankfully we can now discuss mental health more openly. And in the same way, I want people to feel that they can be who they are and that it is OK to be who they are."
"Hiding who you are can kill you – and has killed people. I don't know yet where I am going, but by talking today I can walk hand-in-hand with whoever I want and it won't matter any more because it's out there."
Davis says "There are definitely others out there in rugby."
He adds, "At this moment in time, I feel so free. I am really, really happy that this is coming out and I can be myself."