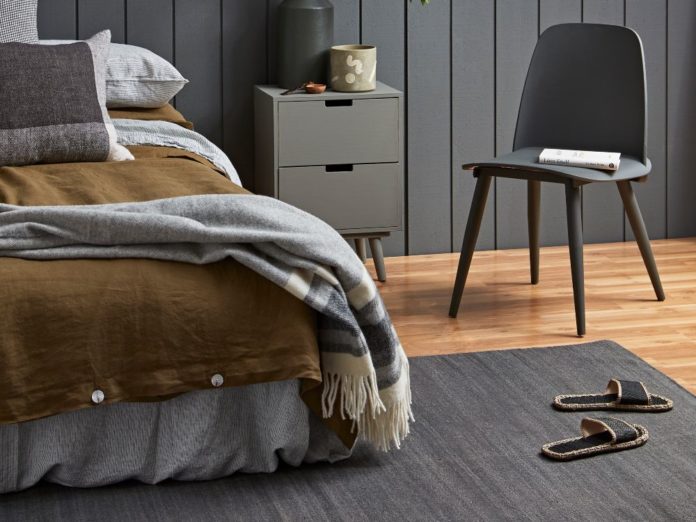 The Colour Experts at Resene have some fresh ideas to help you give you some interior design inspiration. This Spring, snuggle in grey and take it easy in terracotta.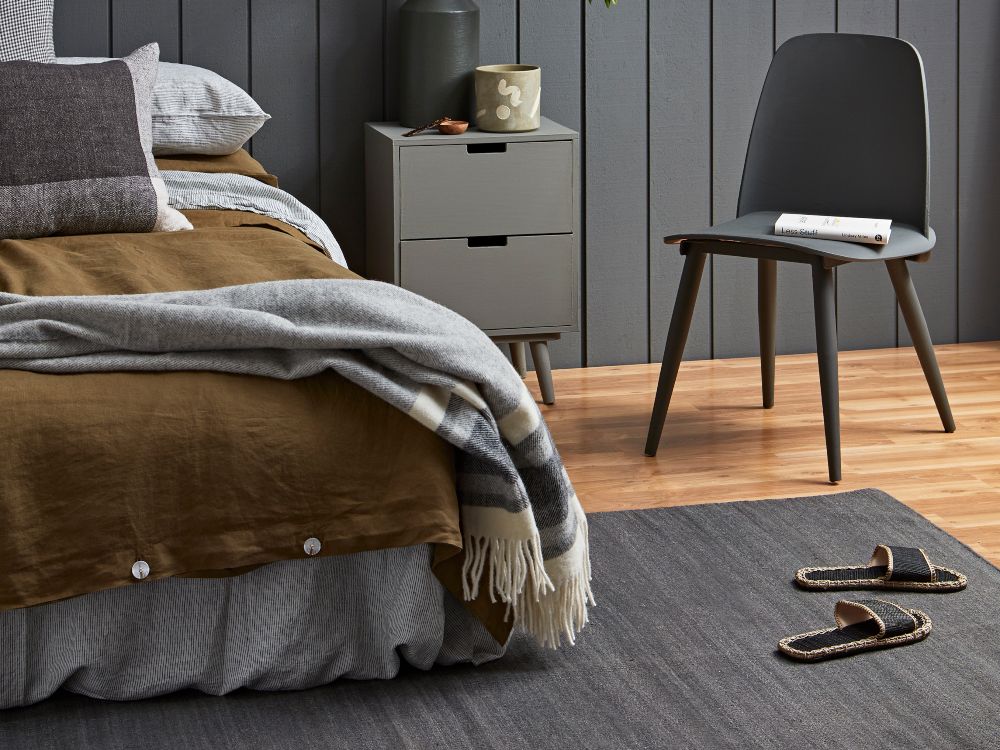 Freshen Things Up In The Bedroom By Going Grey
From atmospheric dark charcoals to light ashen hues, grey seems to be everyone's colour of choice when it comes to decorating. High-street and designer outlets have cottoned on to this and are bursting with grey in all its multiple gradations and across every conceivable product – the only difficulty will be deciding what tone is the right fit for you.
Picking the 'right' grey for your walls can be rather like choosing a white paint – there are far more to sift through than you might ever imagine. To get the best look for your space, try out plenty of samples and see how they work in your space in different lighting before committing. Once you've narrowed it down to a few greys you like, pick up a few Resene testpots in your shortlisted hues. Paint the entire contents of each testpot on to a separate piece of A2-sized cardboard in two coats, leaving an unpainted border around the edges. Then, move the cardboard around the room at different times of the day and evening until you narrow them down to your top selection.
One of the joys of decorating with grey is its sheer versatility. Whatever look you want from your bedroom – from minimalist Scandi to dark and dramatic – grey has the potential to create a striking scheme, and it looks great in absolutely any style of room. If you prefer a modern bedroom, you may want deeper, more dramatic shades of grey. In a country, vintage or traditional bedroom scheme, try bringing in shades with gentle powdery undertones of blue, pink or green to temper the grey such as Resene Neutral Bay, Resene Pearl Bush or Resene Quarter Karaka.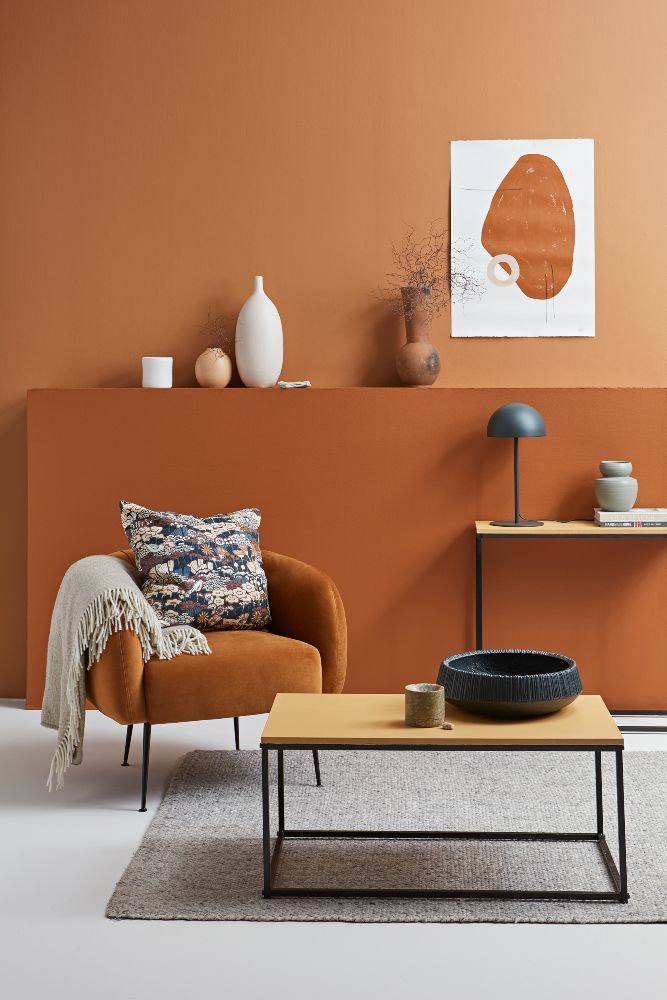 Warm Up Your Living Room
While show-stopping bright reds may have been having a moment last year, the trend has shifted sharply and swiftly toward ruddier and muddier variations.
Now, terracotta ranging from slightly lighter Resene Tuscany and Resene Sante Fe to browner Resene Moccasin and Resene Raging Bull have become the hottest trending hues around.
Bitter orange shades, in particular, have been experiencing a sharp upswing in popularity – especially when used with other spicy shades. The hue adds warmth and creates cosiness in the rooms, bringing with it a sense of optimism and dynamic energy.
Beautiful, fresh and contemporary, dusted greens, browns, pinks, blue and grey tones look lovely when mixed with bitter orange hues. Rooms painted and decorated entirely in warm colours look dramatic, but layering them with muted greens, romantic pinks, yellowish-brown and elegant greys adds next-level sophistication to a modern interior.
To keep the tonal look from looking too 'matchy-matchy', paint accessories in contrasting colours using Resene testpots.