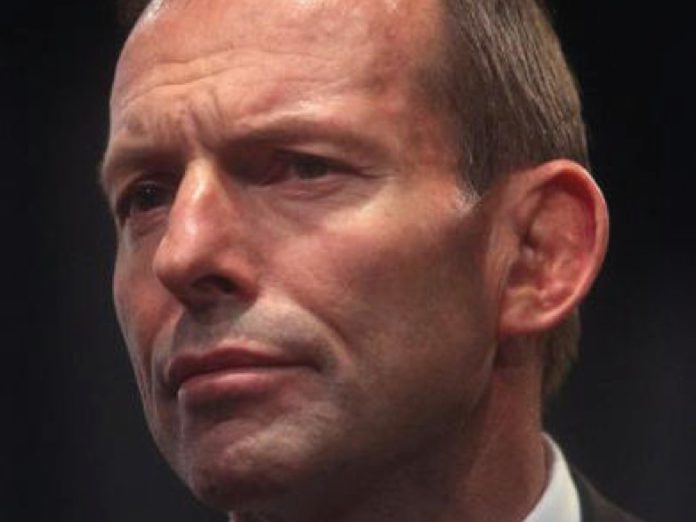 Tony Abbott has been blasted a 'homophobe' and 'misogynist,' as his lesbian sister comes to the former Australian PM's defence.
The British government is under growing pressure to dump Mr Abbott as an advisor to the board of trade just a day after his appointment becomes official.
When Health Secretary Matt Hancock was challenged on-air in regard to the former Australian Prime Minister's record, there was little denial that even the British Government is aware that Mr Abbott's record is less than glowing when it comes to gay and women's rights.
"He's a homophobe and a misogynist," declared presenter Kay Burley.
"Well, he's also an expert in trade," Mr Hancock said.
Burley referred Mr Hancock, who was wearing a rainbow "NHS pride" badge during the interview, to the former Australian PM's comments about homosexuality in 2010, in which he said he would "probably feel a bit threatened."
When Burley asked Mr Hancock whether a "homophobic misogynist" was fit to represent Britain, the health secretary replied, "we need an expert in different areas and someone who is the former prime minister of Australia is obviously an enormous expert in the field of trade."
UK Labour's shadow trade secretary, Emily Thornberry says that Mr Abbott should be ruled out on account of his "history of offensive comments towards women, LGBTQ people, minority groups" and lack of experience. "It's just so long and so despicable that I think it speaks to his character and his values," she told the BBC.
The Scottish First Minister Nicola Sturgeon has also come out against Mr Abbott's appointment saying he was a "misogynist" and a "sexist."
Those accusations have been rejected by Abbott's lesbian sister Christine Forster however.
Taking to Twitter, Forster and a local Sydney councillor accused those criticising her brother of trying to score "cheap political points."
"It is nothing short of dishonesty for commentators and politicians who do not know Tony to label him a 'homophobe and a misogynist' for the purpose of scoring cheap political points," she tweeted.
"As a woman who has always been part of his life and who came out to him as gay in my early 40s, I know incontrovertibly that Tony is neither of those things. In reality, he is a man of great conviction and intellect: an unabashed conservative but with great compassion, respect for others, and an indelible sense of doing what is right."