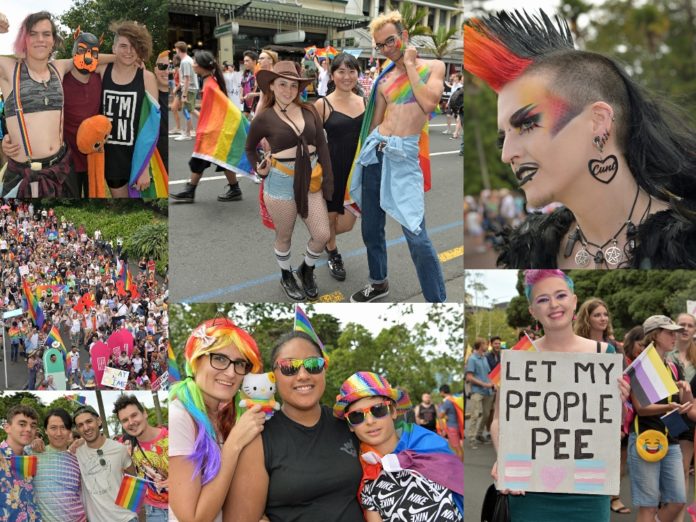 Registrations open tomorrow!
For the first time in the festival's nine-year run, Auckland Pride will be expanded out to be a near month-long celebration.
Auckland Pride Festival 2021 will run from February 3-28.
The festival says the expansion is a "testament to the growth of Aotearoa's largest pride festival" but hints that there may be a different look given the current situation with COVID -19.
"This year has been tough for everyone, but especially for our whānau in the arts sector," Festival Co-Chair Kaan Hiini says.
"Planning for events continues to be evolving due to the ongoing effects of COVID-19, but we want to give our queer creators every opportunity to showcase their talents as successfully and safely as possible."
"Come February things may be a little different, and we're working to plan for all possibilities that might play out. By expanding the dates of the Festival, we aim to provide more opportunity to champion the excellence of our queer communities, giving them a larger platform across the full four weeks of February to fight for progress, build community, and present queer works."
The festival looks to be drawing inspiration from overseas with references to the current Black Lives Matter movement in the United States. Auckland Pride also says they have raised $24,000 for 'queer and trans-BIPOC creatives' to fund their ventures during a recent fundraising drive.
2021 will see a return of the OurMarch and the NZAF-run Ending HIV Big Gay Out.
Key events are as follows:
Wed 3 Feb: Opening Karakia
Thu 4 Feb: Pride Gala
Fri 12 & Sat 13 Feb: SameSame but Different Writers' Festival
Sun 14 Feb: Ending HIV Big Gay Out
Sat 27 Feb: OurMarch and Party
Sun 28 Feb: Closing Event