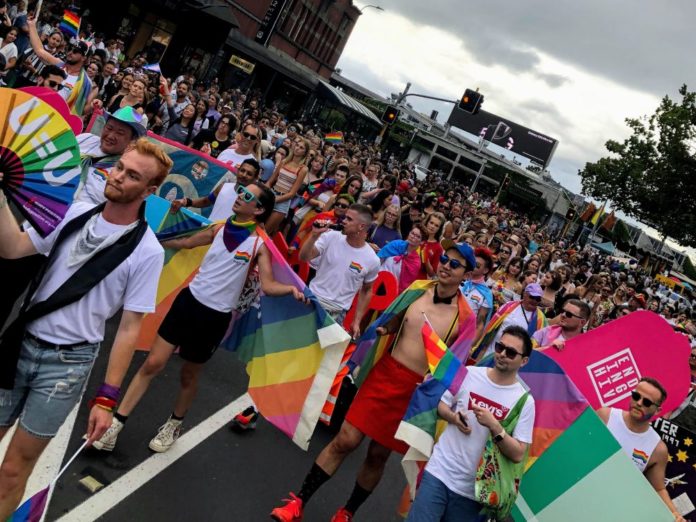 RPA's flagship event returns for 2021, with applications now open.
Rainbow Pride Auckland (RPA)'s walking parade down Ponsonby Road will be returning in 2021, with applications now open.
The walking parade will take place down Ponsonby Road on Saturday 20 February 2021. The event will once again have a twilight start time of 5.30pm and will run until 7pm.
RPA say they are looking to welcome a range of LGBT community groups and corporates to participate in an event they say will "showcase the very best of Auckland's diverse communities."
"Auckland's Ponsonby Road continues to be a beacon of diversity and inclusion and the home of parades for the rainbow communities. Last year Rainbow Pride Auckland achieved a return of the Pride Parade in a walking format, with over 10,000 spectators lining Ponsonby Road" an RPA spokesperson says.
While the return on the event will no doubt be welcomed by the overwhelming majority of LGBT community members, those hoping for a full-scale parade not seen on Ponsonby Road since the 2018 parade will be disappointed.
express understands there had been the previous discussion within RPA about allowing motorised vehicles for this year's event, COVID-19 and its financial impact mean the walking parade format will return. RPA says this decision was made to allow a reduction in costs associated with participating in the event.
Community Groups and Businesses can register for the 2021 Parade online at rainbowpride.org.nz/parade