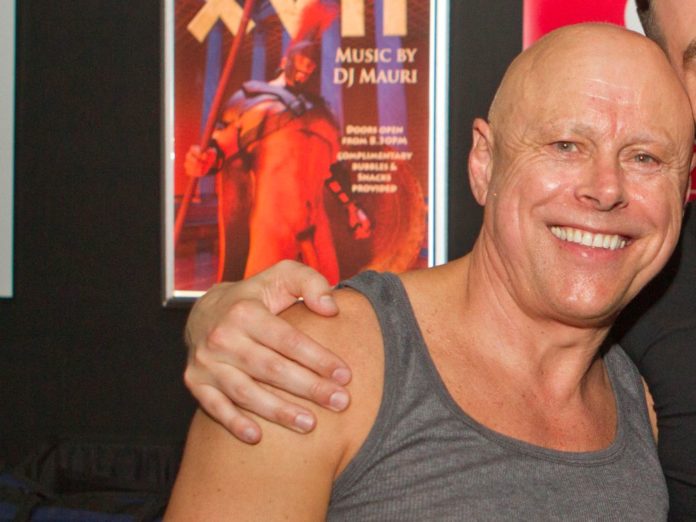 On Saturday 7 November, URGE Events celebrate the 23rd Birthday of K Road's Legendary URGE Bar. URGE Stalwart DJ Donald Bennett caught up with express to tell us about the music that fills the dancefloor.
DONALD BENNETT
I started DJing at Urge around November 2009 in the days when many of us still played out on vinyl – DJs Mauri, James Leuii, Antony and Raj brought a unique underground sound to gay Auckland and Urge Bar was the catalyst for this.
Being a small bar this was a unique experience as you DJed standing at the bar itself with customers all around you. On a quieter night, people sat on the side seats, chatting but you could always sense the vibe of your music. On a busy night (in particular the party nights and underwear parties) the place was crammed full and you were DJing shoulder to shoulder with the punters. This was such a different experience to DJing at say a Hero party in a large stadium, but every bit as enjoyable!
The Urge party crowd has expanded over the more recent years to include the younger party crowd who are hungry for new parties and sounds. The parties now comprise a great blend of the traditional Urge crowd, bears and daddies along with the younger party crowd. There is no attitude and the groups mix extremely well. The addition of the younger party crowd has meant that the music style on the big party nights, like "Urge Turns 23" – coming up in November – has more of a big room sound, but the style through the night still encompasses the best in vocal and non-vocal house and tech-house with a big dose of commercial house and circuit particularly, in the latter part of the night.
DJs Donald Bennett, James Leuii and Mauri will play Urge Turns 23 on Saturday 7 November from 9pm at Phoenix Entertainment (Level 1, 258 K Road, Auckland). Online tickets are sold out, but there will be limited door sales on the night so get there early to get in.