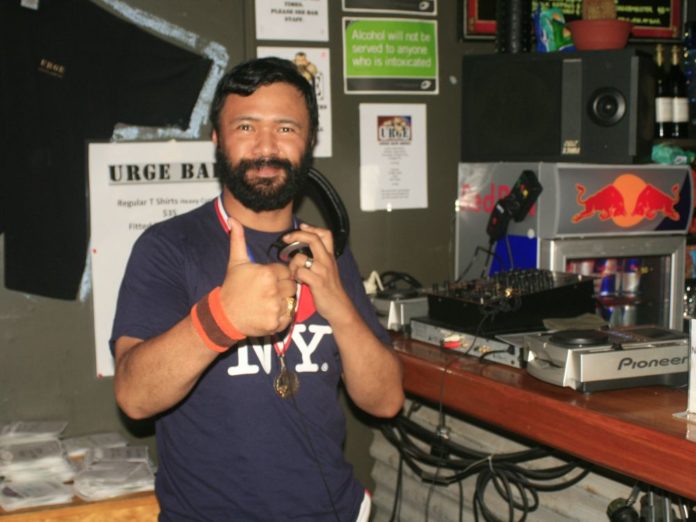 On Saturday 7 November, URGE Events celebrate the 23rd Birthday of K Road's Legendary URGE Bar. DJ James Leuii tells us about his favourite URGE parties and most memorable moments.
JAMES LEUII
One of the first big parties that stood out for me was the Tri-Nations Party 2012 that rounded off NZ Bear Week during Pride Week. Whitney Houston had died earlier in the week and I thought 'right, I'm opening so I'm going funky'. I did and I ended it with a Whitney megamix – I think it worked. It turned out to be a huge night.
Since then, I've been fortunate to play at other big gigs – loads of Underwear nights, Tradie and Sports themed – all fun Urge parties differ to other gigs in that you know what you're in for – That crowd! That atmosphere! You need to create the tracks they need to hear and nail it. Music always needs to be on par with international sets, though you do need to be mindful how you plan to take the crowd musically and give the next DJ a way to take it to the next stage of the journey.
When I started, it was all about house and techno – now it's very pop-oriented and you have to adapt for your newer audience, but there's still room to experiment & pull out the odd bangers of yesteryear. For me, it's all about the mixes – it changes up your fav track and gives it a more charged, edgier and dynamic vibe that can take your crowd to the next level and maybe even become iconic – and you heard it right here at an Urge party!
DJs Donald Bennett, James Leuii and Mauri will play Urge Turns 23 on Saturday 7 November from 9pm at Phoenix Entertainment (Level 1, 258 K Road, Auckland). Online tickets are sold out, but there will be limited door sales on the night so get there early to get in.