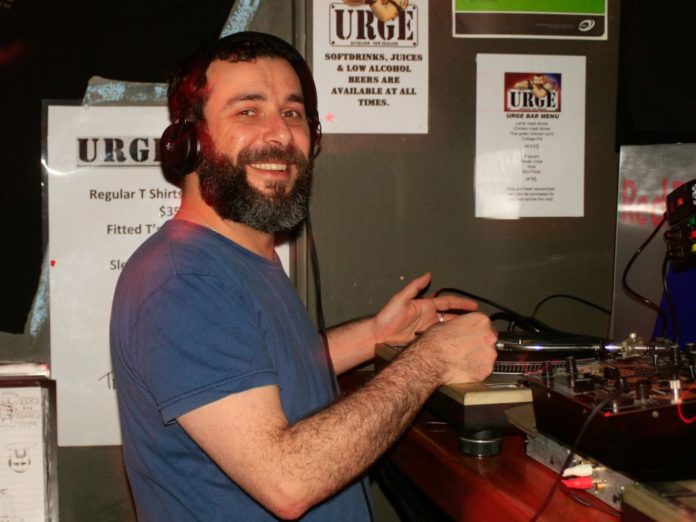 On Saturday 7 November, URGE Events celebrate the 23rd Birthday of K Road's Legendary URGE Bar. DJ Mauri is synonymous with the bar and brand and tells us why he loves to play an Urge Party.
How long have you been playing Urge parties for?
I have been doing Urge since the beginning of the bar when Larry and Phillip owned it.
Are there any memories you have of the first time you played an Urge Party that you can share with us, and what has kept you going back?
There's nothing better than playing records to a bunch of hot sweaty men, and their friends! It's watching people dance and enjoy themselves.
I've seen lots of things and what's seen at parties, gets kept at the parties, lol.
How does playing an Urge Party differ to other dance parties you DJ both in NZ and overseas?
Apart from the backrooms, No. Not really. People dancing and celebrating is what they all offer.
Does this mean you prepare differently for an Urge party?
Depending on what time your set is will definitely help me choose records, I am doing an early shift for the party, I've always played some disco and house with lots of bits in between, sometimes sleazy too! [For this next party] I'm gonna be keeping it old school, songs that were enjoyed along the last 23 years of Urge.
How have the tunes you are playing at Urge parties evolved over the years?
Styles and fads in dance music come and go, but the true testament is the reality that disco and house have never gone away
To be original is a truly amazing talent.
My music is about celebrating and sharing love and the beauty that is life. I'm hugely influenced by Prince and Frankie Knuckles
I'm honoured to be playing again to the Urge crowd. Thanks, guys for all the love and support. Thanks to [URGE Events'] Paul and Alan for believing in me
DJs Donald Bennett, James Leuii and Mauri will play Urge Turns 23 on Saturday 7 November from 9pm at Phoenix Entertainment (Level 1, 258 K Road, Auckland). Online tickets are sold out, but there will be limited door sales on the night so get there early to get in.