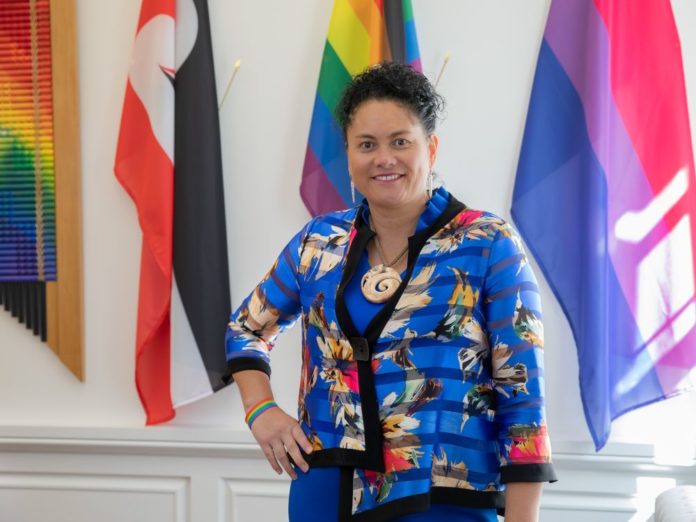 Following the Pope's support for civil unions, Labour MP Louisa Wall wants the Catholic Church to help bring about homosexual law reform in the Cook Islands.
Mother of marriage equality and Labour MP Louisa Wall is calling on the Catholic Church to help play a part in the campaign to decriminalise homosexual law reform in the Cook Islands.
A bill to decriminalise homosexuality was first introduced to the Cook Islands parliament last year but was scrapped after an outcry from religious leaders in the New Zealand territory.
The law was then amended to criminalise same-sex relations between females as well as males. Plans to reintroduce the bill this year were delayed until next year.
Wall believes that the Catholic Church can and should play a role in bringing about change in the Cook Islands.
Speaking to Guyon Espiner on RNZ's Morning Report, Wall notes the shift from the Pope and Church and says that this should be a moment for Catholics to push for change. "Historically some of the rhetoric around LGBT people is that we are the devil incarnate, for the Pope to say we are children of God, gives religious leaders a clear mandate to push for a decimalisation of homosexuality," Wall says.
Wall also notes that currently all LGBT Cook Islanders hold New Zealand citizenship and can live freely in New Zealand and get married to same-sex partners but in the Cook Islands they are "still criminals" a bizarre legal situation which could be challenged in itself.
"Fundamentally I think that is a breach of their constitution, but I guess that is the next step if they don't take this opportunity to decriminalise homosexuality and do what we did in 1986," Wall says.