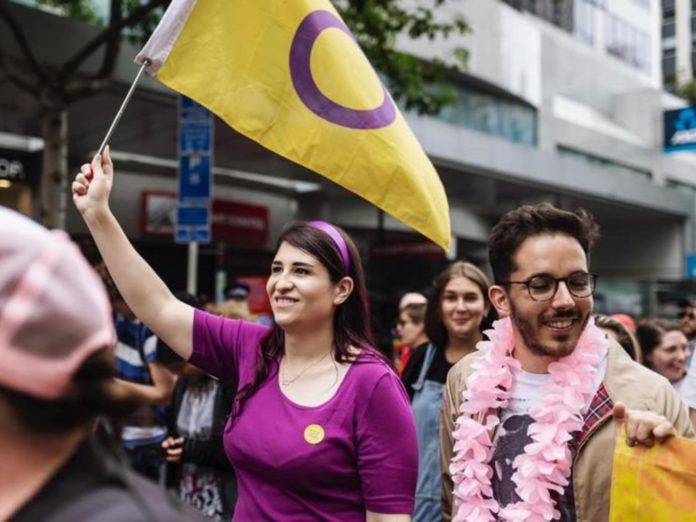 Intersex advocates are concerned there is a rise in New Zealanders taking intersex babies overseas to have needless surgeries.
express can exclusively reveal that only 2 publicly funded intersex operations happened in New Zealand in 2016/17.
There was a total of 27 children with a diagnosis of intersex conditions in New Zealand hospitals in 2016/17, of which 2 had surgery – one infant and one teenager, a Ministry of Health spokesperson confirmed.
Those numbers are the most recent which can be made public, with the 2017/18 figures available at the end of this month.
Eliana Rubashkyn is an advocate for the rights of intersex people and says those figures are not reflective of the number of parents who take their children overseas to have surgeries.
"We don't have data about surgeries which occur overseas. We know of stories of people who go overseas, this is a thing government cannot control. There is a lack of data around that." they tell express.
"There are parents who will do everything they can to make sure nobody knows their children are intersex." Rubashkyn says the children will never be told of their surgeries when they get older and there is no legal requirement for them to be, whether that surgery is performed overseas or in New Zealand. "their bodies and violated and they are never told why."
Rubashkyn says that doctors in New Zealand are overwhelmingly respectful of the rights of intersex people, but that is not the case in every country and says that many of the arguments for surgery are flawed, pointing to the example of using surgery as a preventative measure to combat an increased chance of cancer.
"The example of when a baby presents physically as a female but has testes, then in most of the cases, the doctors will argue that they will have to operate. The doctor will say there is an 8% increased chance of cancer and they will always use the cancer argument to make surgery necessary, but in our experience that is not necessary" Rubashkyn says.
The full set of cases from 2016/17 are as follows:
10 (three female) discharges for Q56 Indeterminate sex and pseudohermaphroditism, 8 of which were aged 0-4.
Five (all female) discharges for Q96 Turner's Syndrome, 4 of which were aged 0-4.
Four (all female) discharges for Q97 Other female sex chromosome abnormalities, not elsewhere classified, 4 of which were aged 0-4.