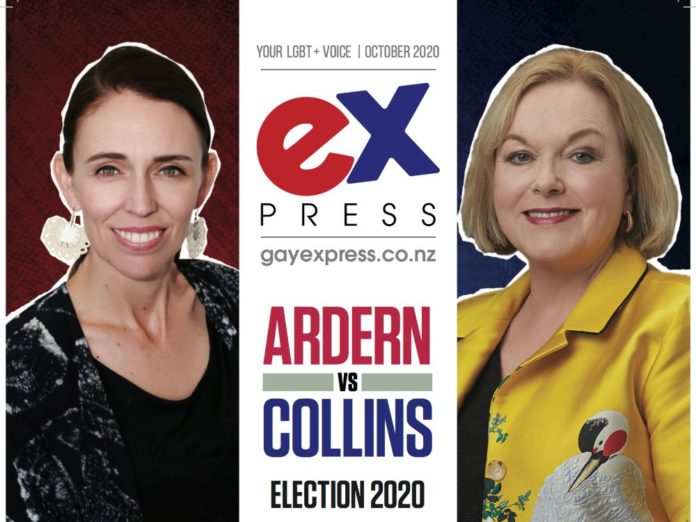 Ahead of tonight's final Leader's Debate, Labour supporter Levi Joule and National Supporter Zach Castles state their cases for which of the big two should be leading our nation.
Seeing Red

The right often likes to paint tribal LGBT Labour voters as a symptom of 'identity politics.' But that is unfair and quite frankly offensive. Just like every other Kiwi, LGBT voters will need to take into consideration the current government's handling of the COVID-19 pandemic, the economy, who we trust to handle our health and education systems and which party has the most positive vision for the future.
On those counts, Labour and Prime Minister Jacinda Ardern has delivered and have the best policies to continue to deliver.
LGBT Kiwis must also consider this question – who is on our side the most? Labour has a solid track record of delivering for our community. Whether its homosexual law reform, civil unions or marriage equality.
Long before it became trendy, long before the Greens came along, Labour was there fighting the battles that needed to be fought for our community. Not because it was politically popular, but because it was the right thing to do – that is why tribal LGBT Labour voters exist.
Once again in 2020, Labour has heard the loud and clear call from our community and has committed to banning the dangerous practise of conversion therapy, the next Labour government will also see through adoption law reform. With the shackles of NZ First removed, expect to see some truly progressive change from the next Labour government.
Then there is the question of leadership. Unlike others, I am not a sycophantic cheerleader for any one given politician. The general public elects' political parties in New Zealand, not Prime Ministers. However, the character of the only two individuals who could be PM come Monday is worth a comment when it comes to their personal views about our community.
Judith Collins' National Party leaves a lot to be desired when it comes to our community. Collins' frontbench's record (with a majority being opposed to marriage equality) leaves even more – and that is before we get to the fact they don't even have a single member of our community within their caucus.
On the other hand, you have a strong Labour rainbow caucus with the talents such as the mother of marriage equality Louisa Wall and Tamati Coffey to name just two. You also have Prime Minister Jacinda Ardern, the very first PM to march in an Auckland Pride Parade the regular Big Gay Out attendee, an early and passionate supporter of marriage equality who also had her own private member's bill pushing for Adoption Law Reform for same-sex couples.
Our community knows Ardern and we know the track record of the Labour Party. Ardern can also lay claim to some significant progress in the areas of LGBT sexual and mental health. Yes, there has been some delay with laws such as banning gay conversion therapy, but the party deserves another term to see through its agenda (this time without the shackles of NZ First)
Ardern knows there is work to be done and she is committed to seeing it through. As the Prime Minister told me earlier this year during my interview with her at the Big Gay Out, "whether it's the work we are doing now on adoption and surrogacy, ongoing support for the NZ AIDS foundation and PrEP or the new space we need to move into now, which is not just the equality of rights, but the equality of wellbeing. Moving into specific targeted support for mental health and wellbeing. Know us by our deeds."
Our electoral system produces an array of options. However, Labour can for the first time in the MMP era achieve a majority government and only then will we achieve the reforms our community needs. Now is not the time for being guilted into voting for minor parties or entitled pretenders with self-inflated egos.
For LGBT voters this election, it must be two ticks for the New Zealand Labour Party.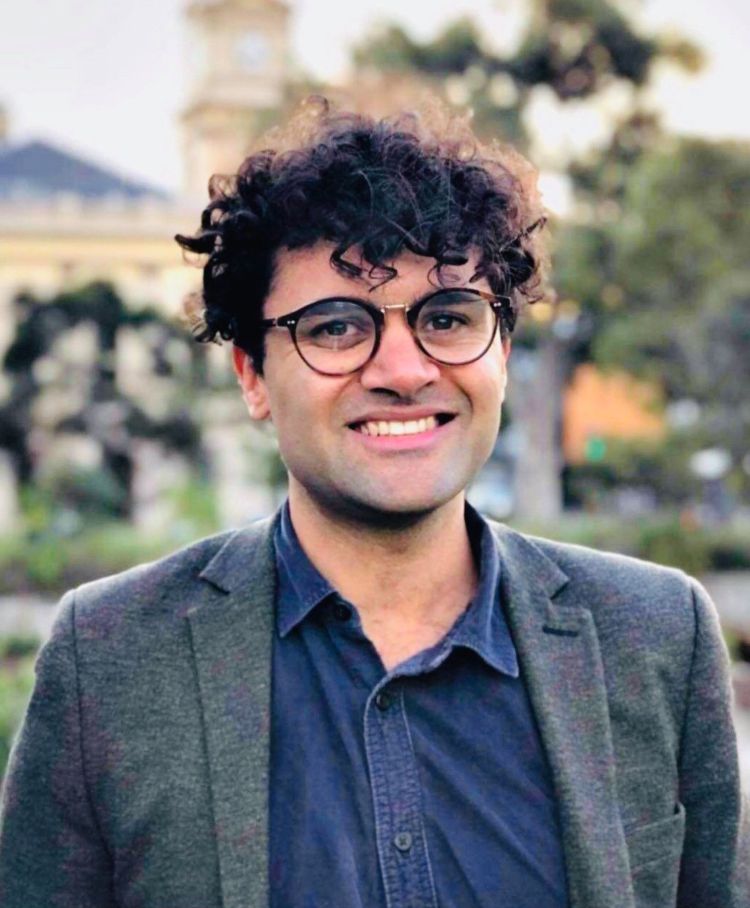 Levi Joule is a former Young Labour NZ Rainbow Organiser.
Backing The Blues
In the 2020s, our inclusive community and our country, need a government that understands not only our rights but our aspirations too.
Let me remind you of the National's track record when it comes to championing LGBT rights, because it is often ignored but not unnoticed:
Jenny Shipley was the first Prime Minister to attend the Hero Parade;
John Key and Nikki Kaye championed marriage equality;
Amy Adams provided a pathway to expunge convictions for homosexuality;
It was National that removed provocation as a legal defence, too often used to justify violent and homophobic attacks on gay men; and
National's border policy demonstrates Judith Collins is the only leader committed to ensuring New Zealanders get to Mardi Gras next year.
National's legacy will almost certainly be built on by Emma Mellow, Megan Hands, Nicola Grigg, Liam Kernaghan and many other National MPs of my generation if we elect them to Parliament this Saturday.
In comparison, when the debate for equal marriage rights came up, Labour decided to push civil unions – which made us second class citizens – instead of giving us the same rights as heterosexual New Zealanders. We got the crumbs when we deserved the whole meal – something National recognised in 2013 when MPs like Judith Collins and decided marriage equality was the way forward for a socially progressive New Zealand.
National's vision is much broader and our values have had an equal if not larger impact on our community and others.
Values powering the aspiration and recognition of the LGBT community and the type of community the National Party delivers on – free, open, and diverse communities that celebrate individual freedom not at the expense of society but as the foundation of our country. It's about an unrelenting focus on economic aspiration and hard work. Values that see LGBT people and others, in work, off welfare or setting up businesses and giving back to their communities.
National has the best policies for delivering that. There is no doubt the last three years under the current government will affect the next 30 – there is no plan beyond the debt and deficit.
Only National is really focusing on the issues that affect LGBT people. LGBT people are more likely to be affected by the economic downturn and find it harder to find work. National can be trusted with the economy.
LGBT people are more likely to suffer from poor mental health outcomes an area the Government has delivered only reviews and not results. National has immediately promised more funding, and a Minister for Mental Health – ensuring someone is politically responsible for one of the most intractable social problems.
Creating jobs and improving our mental health, will only be realised by a government that delivers on the infrastructural needs of our largest (congested) cities or our smallest (often neglected) towns Kiwis live in, cutting taxes and keeping New Zealand engaged with the global economy.
Your economy and your future can be a story of prosperity and promise, or it can be one of decline and debt.
Only Judith Collins as Prime Minister will ensure New Zealand is a place people come home to and not escape from. That is exactly why LGBT New Zealanders should two ticks blue.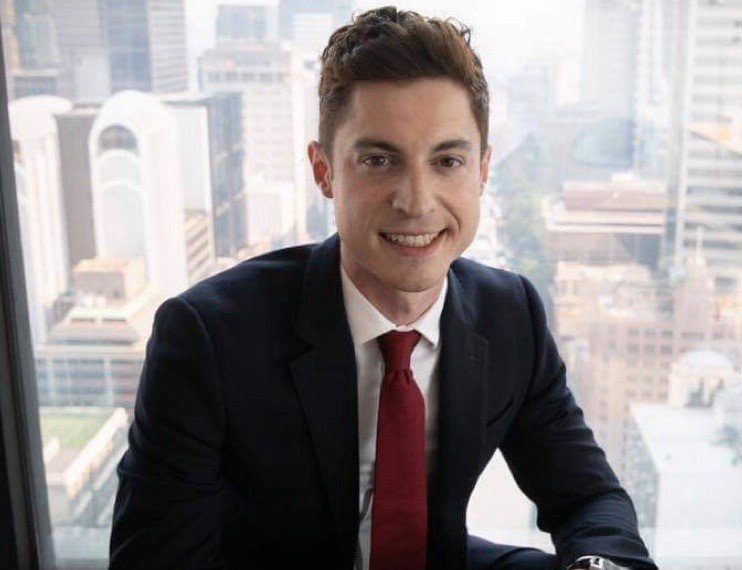 Zach Castles is a former National Government Ministerial adviser.