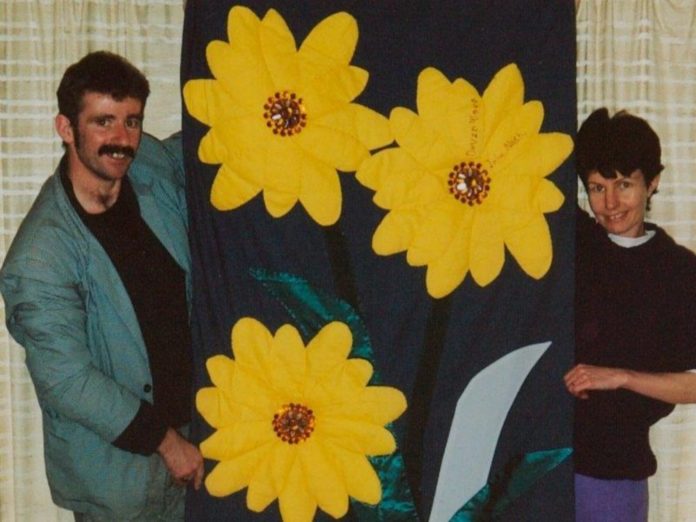 A recent fundraising campaign has seen a headstone erected to a much-loved HIV and AIDS activist nearly thirty-years after his death.
Aucklander Darren Horn passed away at the age of 32, just four months after his partner Stephen Mexted died in May 1993 – both from AIDS-related complications.
Circumstances at the time of Horn's death meant that there was no provision made for a headstone. For the last 27-years, his grave at Waikumete Cemetery has only been marked with a simple white wooden cross.
The cross has been maintained by Michael Bancroft, a close friend, who also conducted Horn's funeral. He told Express, "From the moment Darren received his positive diagnosis, despite his tough times, he became invigorated with a desire to help break down the barriers of stigma and prejudice which existed towards those living with HIV and AIDS – prejudice even from within the gay community itself."
The online Givealittle campaign attracted widespread support says co-organiser Gareth Watkins, "It was really special to be able to acknowledge a pioneer in this way. It's clear Darren's passion and energy still resonate with many today."
In the early 1990s, Horn organised the first AIDS March up Queen Street and was one of the early organisers of the New Zealand AIDS Memorial Quilt. He also provided light touch massage, alongside Peggy Dawson, for many people in Auckland.
Together the pair created a quilt featuring large daisies, with each petal containing the name of someone they had worked with who had subsequently died. Poignantly, the last two petals were left blank and only completed after Horn's death – they commemorate himself and his partner.
A ceremony to bless Horn's headstone and to mark World AIDS Day was scheduled to take place on 28 November. To quote one of the headstone contributors, "Remembered with love, Peggy."
Darren Horn's headstone unveiling and dedication will take place at Waikumete Cemetery in Auckland on Saturday 28 November. Full details here.