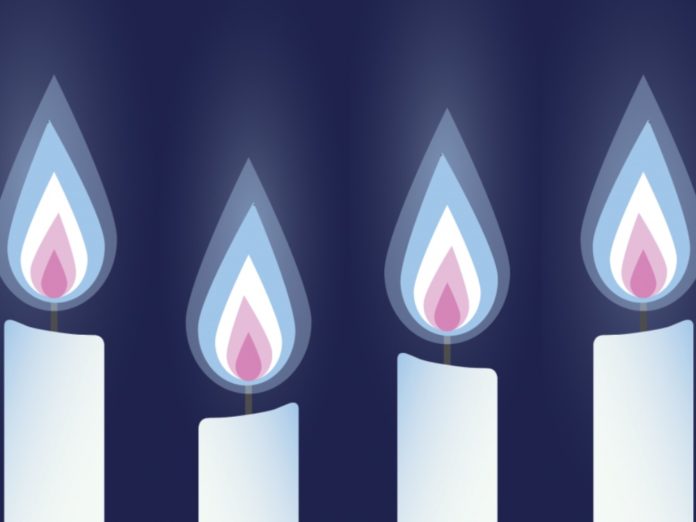 2020 is set to be the deadliest in recent years for violence against the transgender community in the United States.
As the world marks transgender Remembrance Day, there are concerning figures from the United States that show this year has been one of the most dangerous for the transgender community.
Now in its 21st year, Transgender Day of Remembrance was founded in 1999 by transgender woman Gwendolyn Ann Smith to memorialise the murder of transgender woman Rita Hester.
According to a data analysis released by Everytown for Gun Safety, 29 transgender people in the United States alone have been murdered, compared to 25 in 2019, 26 in 2018 and 29 in 2017 CBS news reports.
The group found 76% of the victims since 2017 were Black transgender women, even though Black people make up only 16% of the transgender population.
Sarah McBride, who made history, being elected as the US' very first transgender state senator in Delaware earlier this month, says the violence "is a byproduct of a toxic combination of transphobia, racism and misogyny."
"The crisis of violence against the trans community is not just for trans people to solve," said McBride, who is the nation's first transgender state senator. "It's on all of us, as Americans, to ensure marginalized folks in our community are safe, and it's on every American to work towards solutions so we are all free to live without fear of being persecuted or attacked for our identity."
While Transgender Day of Remembrance started in the United States, it is observed globally, with events (mostly online) are being held globally to remember trans lives lost as a result of transphobia.
Sydney Gay and Lesbian Mardi Gras are hosting an online event tonight at 9pm (NZT) to mark Transgender Day of Remembrance 2020.