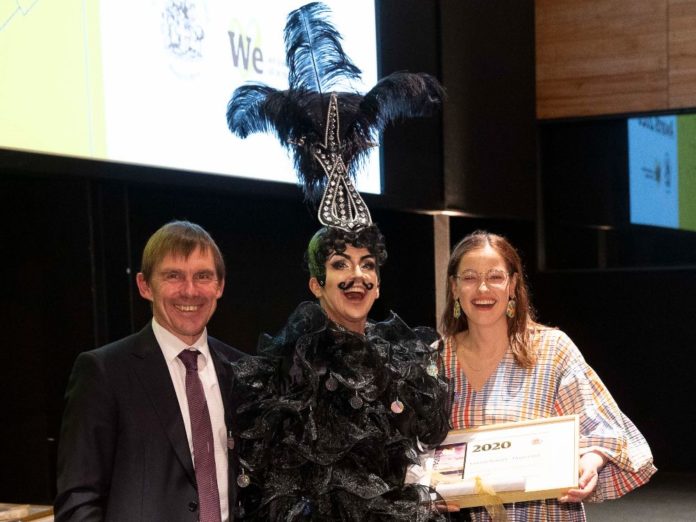 The annual Absolutely Positively Wellingtonian Awards (APWs) were held in the Capital city last month, honouring 15 members of the Wellington community who have made outstanding or lengthy contributions, usually in a voluntary capacity, to the Capital and its people. The rainbow was out in full force on the night, with three members of our LGBTQI+ community receiving awards.
George Fowler (Hugo Grrrl)
George (and his alter-ego, drag king Hugo Grrrl), is a comedy and cabaret producer, and the founder of local alternative arts events company Hugo Grrrl's Gigs. He leads a team of queer creatives and event producers to bring Wellington an incredible array of live theatre – from drag to comedy, from burlesque to poetry.
Producing over 100 shows a year, Hugo's gigs create enormous opportunities for minority artists – women, plus-size performers, transgender, non-binary and gender-diverse creatives – who may otherwise struggle to get exposure. His recent season of The Glitter Garden at Circa Theatre – a drag musical extravaganza for kids featuring dazzling outfits, sickening moves, and fierce lip-syncing – was attended by over 4,000.
Guests at the awards ceremony were also treated to some amazing performances, curated by George, including contemporary dance, drag, and a show number from The Glitter Garden.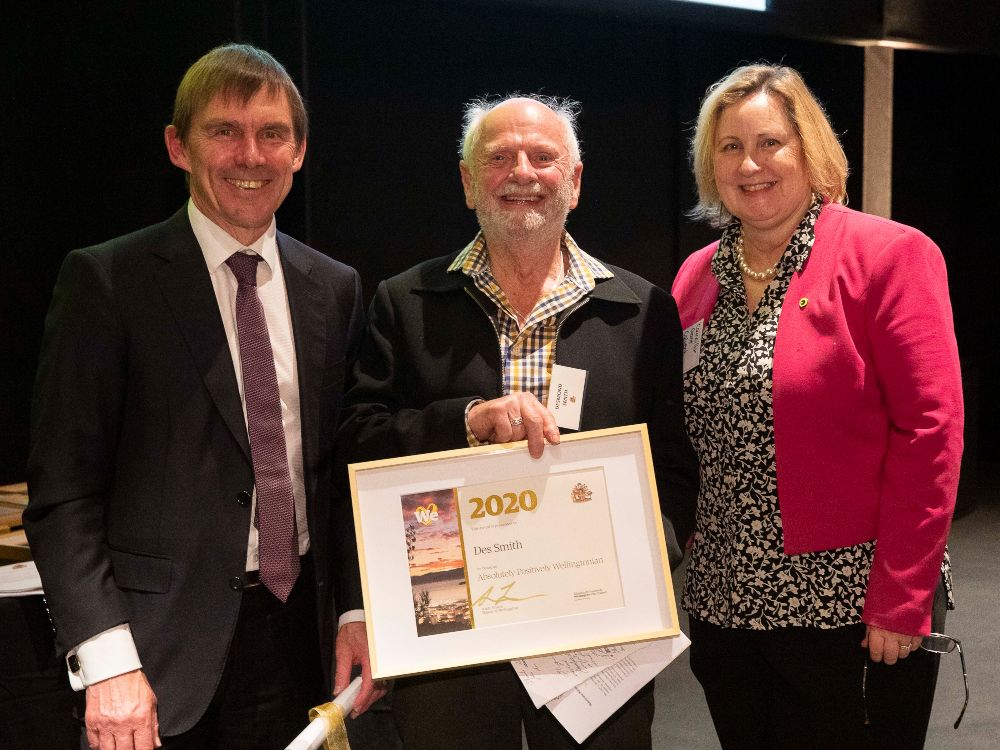 Des Smith
Des is described as the glue that binds his neighbourhood of Ngaio. He's also been responsible for the planting of hundreds of trees in the area and is a well-known tour guide at Zealandia Ecosanctuary with an extensive knowledge of the local plants and birdlife.
He can often be spotted around Ngaio, weeding the gardens and trimming the trees. He's always keen to greet passers-by and share his thoughts on the world.
Des is also a staunch advocate for gay rights. As well as founding the Gay & Lesbian Fair (now Out in the Park), he campaigned for the Homosexual Law Reform and the Civil Union Bill. Des and his husband John were the first couple in New Zealand to have a civil union, just days after the Act came into effect, at the Wellington Town Hall.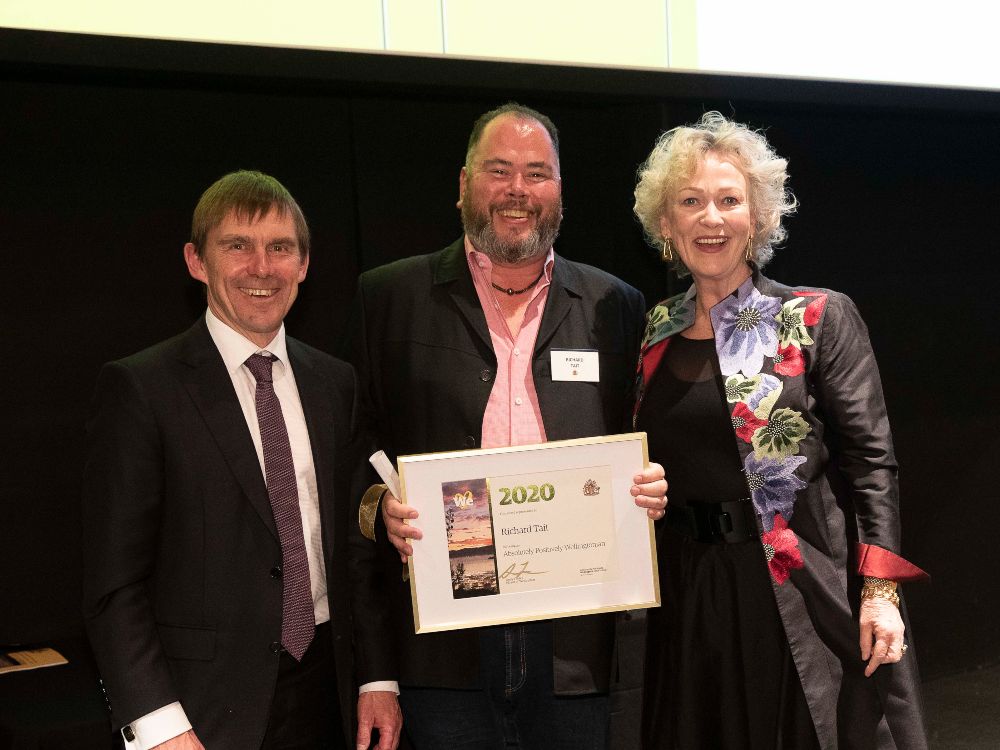 Richard Tait
Richard is stepping down as the Co-chair of the Wellington International Pride Parade (WIPP), having organised the 2019 and 2020 parades. Richard has led the Board, growing WIPP into New Zealand's largest Pride parade, attracting a record number of over 50,000 participants and spectators this year.
The parade has become a highlight on Wellington's event calendar, demonstrating the many attributes that make us proud to be Wellingtonians, while celebrating our city's diversity and tolerance. A highlight for Richard was having the Governor-General, Dame Patsy Reddy, attend and give a rousing speech at the official closing this year.
"This award acknowledges and thanks Richard for putting our city's LGBTQI+ community into a warm and friendly spotlight, after all, Wellington is a place for everyone in the alphabet." Says WCC Councillor Nicola Young, who also sits on the Wellington International Pride Parade board.
Article | Fraser Shaw.