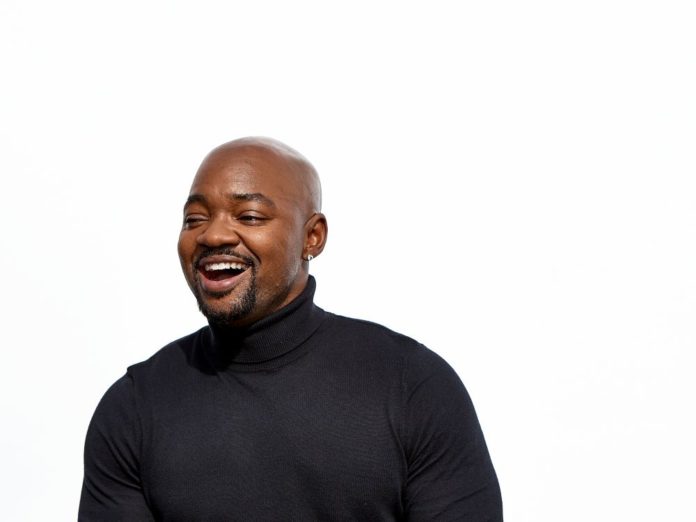 Brian Michael Smith represents the new breed of actor landing leads in Hollywood. He talks to express about his new role in 9-1-1: Lone Star, being the only transman on a men's football team and what he hopes the US Election will bring.
Over the past 50 years the handsome faces of Hollywood's leading men have all looked pretty similar, from Brando to Eastwood, Ford to Cruise, Pitt to DiCaprio – they're all suave, straight, white and cis. But with the dawning of a new decade, Hollywood finally seems to be making a change.
"I think the fact that I have gotten to play three very different leading trans characters says a lot about how far we have come," Brian Michael Smith, tells express on the phone on an October evening from LA.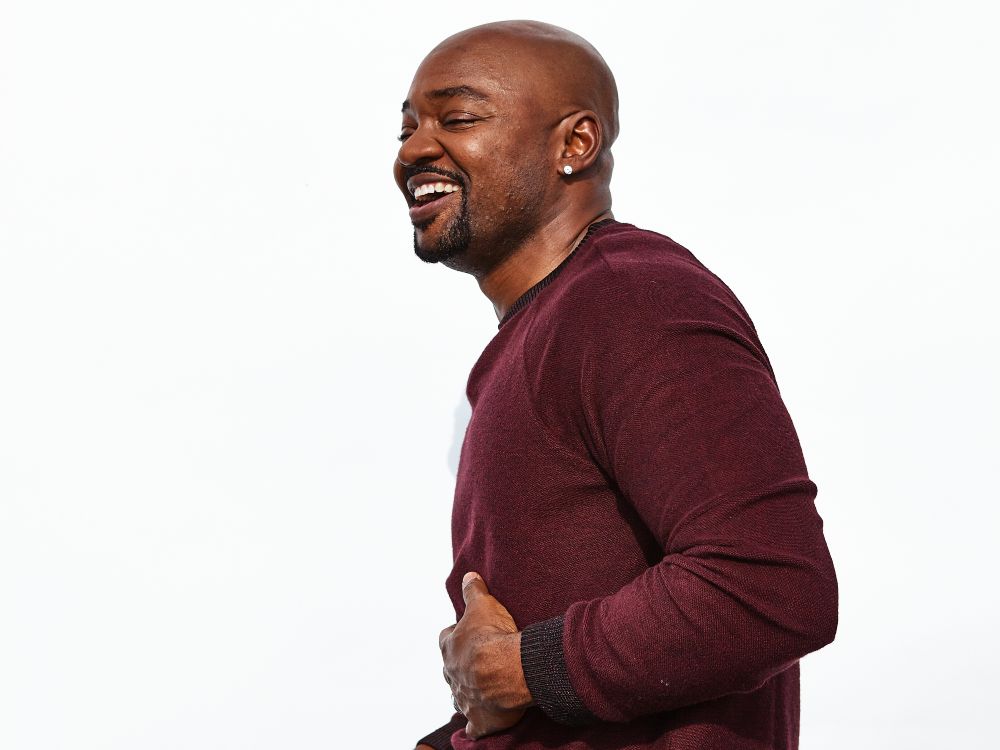 He may not be at the Pitt or DiCaprio level yet, but with just five years on-camera-acting experience under his belt, Smith has been consistently working and scoring major roles for the last three years.
It started with Season 2 of Queen Sugar, a show with Oprah Winfrey serving as Executive Producer, which Smith had admired throughout the first season.
"I saw this ad for a black transman police officer and it really stood out because most of the roles I had been cast in were police officers and it was the first time I had seen a casting ad that really seemed to be looking for me. It was only when I went along that realised it was for Queen Sugar, and I told them how much I loved the show."
The show won a GLAAD award for the inclusion of Smith's character Toine and led Smith to be cast in The L-Word reboot, Generation Q.
The original L-Word series was criticised in Season 3 due to its handling of trans-character Max who became more aggressive and short-tempered as he transitioned. But Smith assures us he found his experience on the sequel very positive.
"I was really impressed that they also let me have a say and on my character Pierce and his development and relationship with his gender identity," he says adding that he believes the showrunners had learnt from past mistakes.
"I think the fact they cast two trans-masculine actors to play two trans-masculine roles and had trans people on the writing team and as crew members, really showed that they had a commitment to getting it right this time."
Once again for Smith, one role led to another and he was cast this time as a firefighter in 9-1-1 spin-off 9-1-1: Lonestar, a series co-created by Ryan Murphy that stars Rob Lowe and Liv Tyler.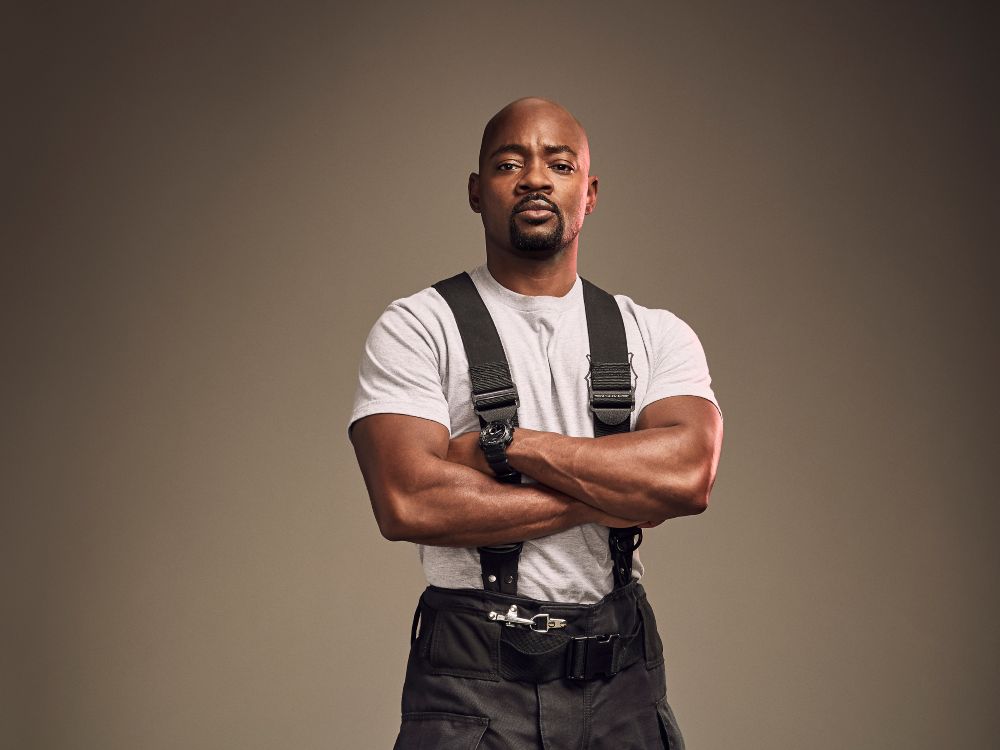 "It's action-packed but has deeply layered characters and something to say about society," says Smith, describing the show's point of difference.
When not fighting fires and attending emergencies, we see Smith's character Paul also face challenges outside of work like navigating the dating scene as a transman. Smith says the feedback he has received from the trans community has been overwhelming.
"I get a DM or email just about every day. Often from people who are trans or have a trans family member. Last week someone messaged saying they had always wanted to be a firefighter but had presumed because they were trans they never could be. They said they felt inspired by seeing my character on 9-1-1: Lonestar, that anything is possible."
It is once again Ryan Murphy (Glee, American Horror Story, Pose) producing shows with trans actors playing trans characters, and Smith is thankful that Murphy has provided a platform to so much talent. "He's given trans actors some great opportunities. He's a true ally. He has clearly really listened and evolved."
While Smith has felt a lot of progress for the trans community on screen, he has also seen some regression to the trans cause.
Discussing his childhood in the liberal town of Ann Arbor in Michigan, he tells us, 'I had always felt like I was a boy from a young age, but I was born in the eighties and went to high-school in the nineties so there was no language around that. My parents just let me be me."
At the start of high-school, Smith told his mother he wanted to try out for the boys' high-school football team, a decision he says his mother was not happy about but let him try.
"The boys' team was the only team. There was no girl's team, so on the day of the tryout, I was really nervous. I thought they were going to tell me I couldn't try out because I was a girl or whatever. When I got there the coach just pointed and said grab a helmet from over there and some shoulder pads there. I ended up making the team!" Smith explains.
"In the beginning, I used the girls changing rooms but after 3 or 4 years I'd gotten to know everyone on the team I decided to carve out my own little corner of the boys' locker room so I didn't miss out on the team talks or whatever. Everyone was very private and respectful," he concludes.
It's a fascinating insight coming from someone who represents a group (transmen) that are rarely spoken about when trans people playing sports is raised as a topic in the media.
"It's crazy that today trans issues are so much more understood and in the limelight yet we seem to be moving backwards with some of the new legislation stopping trans athletes from playing on professional teams," says Smith, who is adamant that trans people should be welcomed and included on sports teams, "everyone's body is different. It's not just your gender or chromosomes that affect strength and size… Trans kids already suffer higher levels of mental health problems and have high suicide rates because they feel isolated. Telling them they're not allowed to play sports will only add to that."
With the news of World Rugby's recent decision to bar trans women from playing in the international professional women's games, sinking in, Smith adds poignantly, "I feel so sad because I know everything playing team sports taught me as a person. Everyone should get to experience that!"
For attitudes to change, often the guidance of a more progressive direction needs to come from the top and with the sitting president and democratic hopeful, offering stark differences in attitude towards the trans community, Smith knows exactly which way he hopes the ballots will go.
"We need a change!" He assures.
9-1-1: Lone Star is on threenow.co.nz with new episodes available every Wednesday.