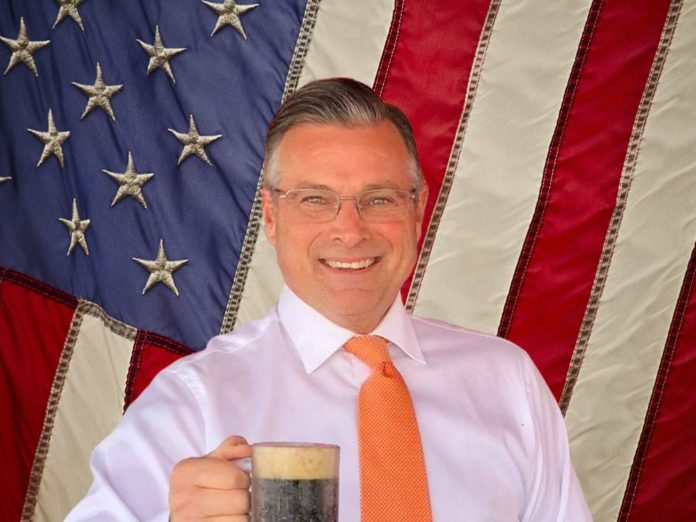 John Mandt Jr, a lawmaker in the US state of West Virginia, has been re-elected despite his earlier resignation this year for allegedly saying "silly faggots, and dicks are for chicks!"
57-year-old John Mandt Jr withdrew after he reportedly commented on a Facebook group chat called "The Right Stuff," (which included conservative state lawmakers and office candidates) and made a range of anti-gay slurs, along with also allegedly speculating about the sexuality of other elected officials.
Despite his withdrawal, Mandt's name remained on the ballot, resulting in him winning the general election in November with a narrow margin of just 71 votes, AP reported.
Mandt's return to the chamber has seen Republican house speaker Roger Hanshaw issue a blunt statement, saying that bigotry has "no place in the state."
However, despite the damning comments from Hanshaw, Mandt sought to praise Hanshaw in an email in which he said called Hanshaw "a great man and a phenomenal leader."
"I'm looking forward to continuing my hard work in the legislature and along with my colleagues."
Other members of the state legislature including openly LGBT+ members described his return as hurtful.
"It hurts," said delegate Cody Thompson, "I work with these people.
"In general, I'm very proud of a lot of things we can work together on for the betterment of the people of West Virginia, but when it comes down to seeing these comments, it's really hard to work with those who, they may smile to my face and talk to me, but behind closed doors or in conversations with others they use homophobic slurs."