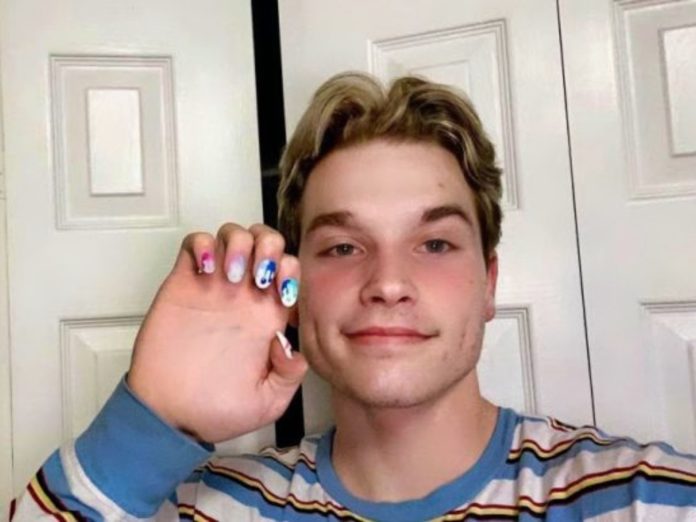 A US teen has found himself being supported by over 200,000 people after he was suspended from his Texas school for wearing nail polish.
17-year-old Trevor Wilkinson, a senior at Clyde High School in Clyde, Texas, found himself at the centre of controversy after he returned from Thanksgiving break with his nails painted.
Despite the school allowing girls to have their nails painted, Wilkinson was told that it was a breach of the dress code for boys to do so, and was then suspended when he refused to back down and remove the nail polish.
The incident has since gained national attention with the teen being invited to appear on Good Morning America to address the issue, and a Change.org petition to support Wilkinson now attracting over 200,000 signatures.
According to local outlet KTAB, in response to the outcry the Clyde Independent School District has called a "special meeting" to discuss a potential change to the dress code, with Wilkinson saying he has had discussions with the superintendent and the principal where they pressed him to agree a "compromise" where he would remove the nail polish in order to return to his classes.
"My superintendent and principal tried to respectfully find a middle ground for us to meet on to kind of put this away, but unfortunately I could not do that middle ground, I could not meet them there," Wilkinson says.
"The middle ground that they wanted was: I take off my nails and in return, they'll let me speak at the board meeting. But I could not do that because I've been to a board meeting before and I spoke about a lot of these things and nothing happened, so I decided to not take the middle ground and to actually stand my ground on this."
"This isn't just about the dress code. This is about more than that. It's about discrimination and sexism and homophobia and racism and how not OK it is."
Speaking on social media, Wilkinson added "Thank you, everyone, for your support. I cannot express that enough and I could not have gotten this far without you guys! I know a lot of you have called and emailed my school board – flooding their voicemails and inboxes."
"Thank you for standing alongside me to create change so that students like me can express ourselves in authentic ways in school and focus on our studies rather."
"As well as ending the gender norms that society has oppressed on us. Please continue to call and email but for those of you who want to challenge dangerous gender stereotypes you can join me in painting your nails and rocking them all over Texas and the country. Again, thank you all for your support and our voices will not go unheard."
The school board has also released a statement saying "Questions or concerns with the dress code are reviewed individually, and the district cannot share any information regarding specific student."
"The district appreciates the feedback and input on this issue received from members of the community, and will take this into consideration when it conducts its annual review later this school year."