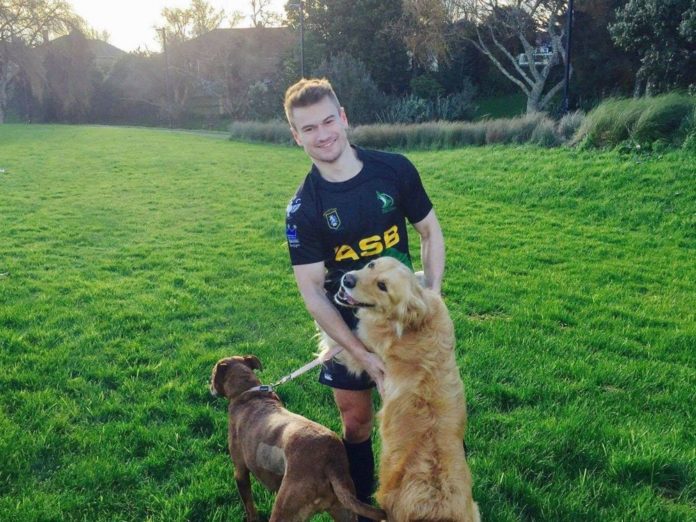 Ed Lang was having drinks with friends at Fat Eddie's in Christchurch when he was told to leave – he says it was because he is gay, which the bar denies.
A man claims he was kicked out of a popular Christchurch bar for kissing his male friend on the dance floor.
Ed Lang says the incident occurred around 12.30am last Sunday morning. Lang and his friend arrived at the venue at 11pm Saturday night and after a few drinks, the pair made their way to the dance floor.
"We had a kiss there. It was nothing big and it certainly was no different to what many straight people around us were doing," Lang told stuff.co.nz
It was at that point that a security guard stepped onto the dance floor and asked the pair to follow him to the door, upon arriving they were told to leave the premises. Lang says his friend obliged but he wanted to know why they were being removed.
"I asked if I was being kicked out because I was kissing a guy. He got aggressive at that point, grabbed my arm and pushed me out the door."
Lang says intoxication would not have been an issue and that he and his friend had only had a few drinks. "I was nowhere near any level of needing intervention or having to be removed."
Speaking to stuff, Lang says he is deeply hurt by the incident. "I want to see Christchurch hospitality do well … but when I go out just like my straight mates, I don't want to be the sole person who has to worry about what I am doing or sort of look over my shoulder [to see] whether I am going to be kicked out or not."
Fat Eddie's bar owner Max Bremner refutes Lang's claims and says he was saddened" by the allegation. Bremner says the only reason Lang was removed because of his "over-zealous dancing [that] was disturbing others around him".
"This was the one – and the only – reason the patron was asked to leave. We want people to have a great time [at Fat Eddie's], but they have to do it safely and not make other people feel unsafe."
Lang and Bremner met last week and both said the meeting was productive. Fat Eddie's reiterated their support for the rainbow community and will conduct a thorough investigation of the incident to determine what happened.
"I told them I was looking forward to a resolution that would be acceptable to everyone," Lang said.
However, talking to express today, Lang, claims the bar has since told him that they got "the wrong report, that the dancer was someone else."
"I would have thought that when the media was involved, you would triple check for accuracy, rather than inadvertently discredit a member of the public."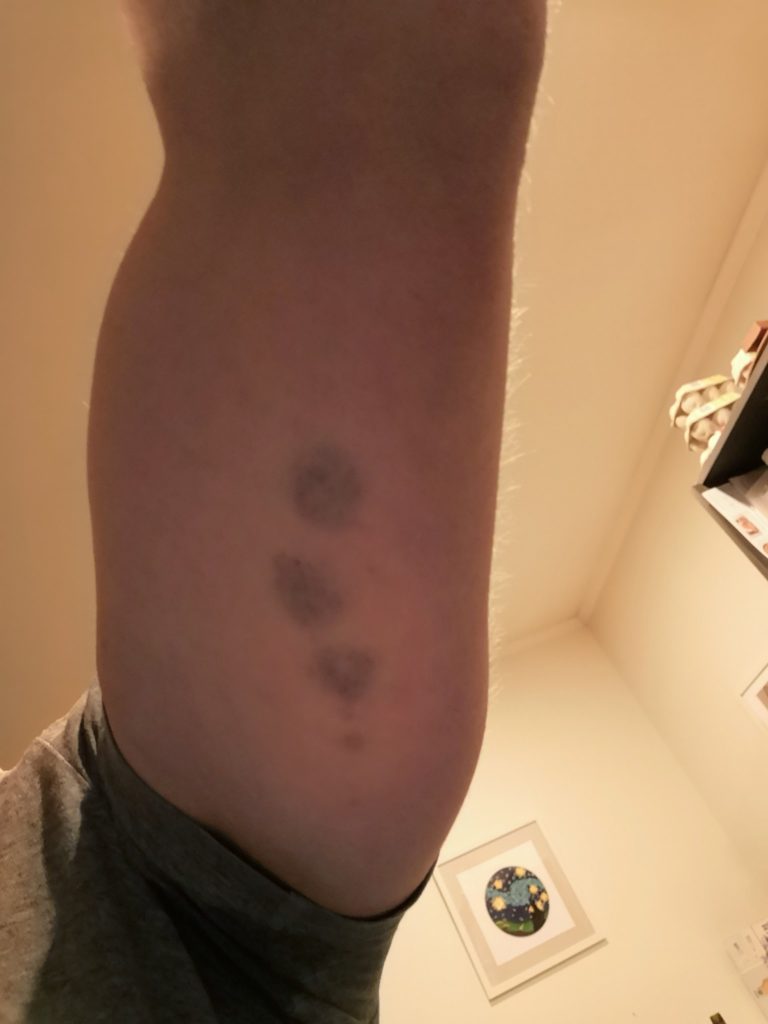 Lang says he also told the bar about the bruising on his arm but doesn't believe reporting the incident to the police would be a productive way forward.
"I haven't gone to the police though, because I'd rather change be addressed on the basis of homophobic enforcement of rules rather than excessive force, and I think that a police report might distract from that," Lang said.