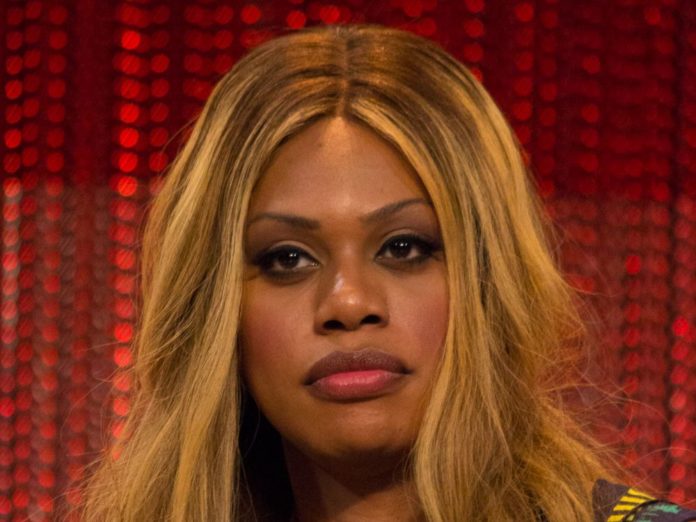 The Orange Is the New Black star says, "You're not safe if you are a trans person."
Laverne Cox has taken to her Instagram to detail how she and her friend were both victims of a transphobic attack on the streets of Los Angeles.
The Orange Is the New Black star says she was left shaken by the incident.
In a video posted to Instagram, Cox says she and one of her friends had been out for a walk when a man approached them to "aggressively" ask for the time, while Cox's friend was checking her watch, the man asked Cox if she was a, "guy or girl".
The friend, whom Cox has kept anonymous, told the man to, "fuck off" and was then attacked by the man.
"I'm kind of in shock," Cox told her Instagram followers. "I'm walking, I'm hearing all of this is happening like in a split second and then all of a sudden the guy is attacking my friend.
"I pull out my phone and call 911 … All of a sudden it's over and the guy is gone. I put my phone away and I'm like: 'What just happened?'"
Cox says while the attack was upsetting, it did not surprise her. "I have a long history of harassment," she said. "It's not safe in the world and I don't like to think about that a lot but it is the truth. It's the truth, you're not safe if you are a trans person. Obviously, I know this well."
The Orange is The New Black star added: "The guy really wanted me to answer so that he could spook whether I'm trans or not. I don't know why it matters. At the end of the day, it's like who cares?
"I'm in a hoodie and yoga pants, I'm completely covered up, I've got my mask on. Who cares if I'm trans? How does this affect your life?"
The attacker has yet to be identified.