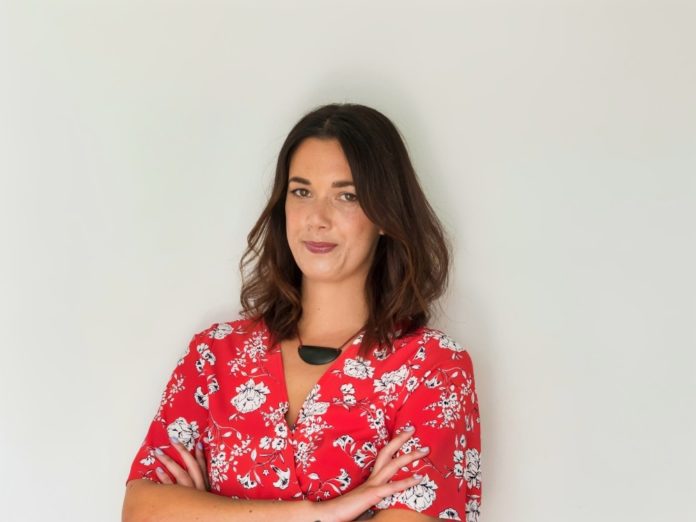 Awwa founder and period-proof underwear creator, Michelle Wilson believes the sacred life moment of a first ikura should be celebrated. Period. Belinda Nash learns more.
For indigenous cultures throughout herstory, a first period signified a moment of tribal pride, and newly menstruating cis females were honoured with ceremony and gifts.
As populations became colonised, however, so too were periods, which became shameful, hidden and dirty. Twentieth-century advertisers and rule-makers heaped on the stigma; blood was blue, "vagina" was out, "sanitary" was in and "girls could do anything".
In 2017 when transgender model Kenny Jones fronted Pink Parcel's 'People who bleed' campaign, the idea that some men bleed caused a stir, just ask JK Rowling.
Despite 3.9 billion cis females spending a total of 10 years of their life bleeding, in 2019 an ad revealing a tampon string peeping out from undies was too controversial. And this year, Facebook banned an ad depicting menstrual blood, deeming it "shocking, sensational, disrespectful or excessively violent content".
In contrast, pre-colonised Aotearoa Māori iwi embraced ikura (period) with special traditions. Some warriors eased pre-battle anxiety by resting heads between the thighs of menstruating women, others tied period blood-soaked textiles onto taiaha for strength.
Awwa founder Michele Wilson, Tainui, Ngati Pāoa, says her tūpuna treated ikura as a sacred time, slowing down and taking time to learn whakapapa, waiata and crafts.
"For our tūpuna, when ikura arrived for the first time, whānau celebrated as it signified the continuation of whakapapa," she says. "They embraced their ikura in a more natural loving way than women do today."
In 2016, after studying rongoā Māori, traditional medicine healing, former corporate lawyer Wilson launched her first business, Frankie Apothecary, which she sold in 2018. That same year, alongside business partner Kylie Matthews, Wilson sought to solve colossal issues of sustainability and stigma around menstruation, with the pair developing period-proof underwear, Awwa.
"As Māori, we believe because we are created from Papatūānuku. We are born from the earth and we will eventually return to it. This means all parts of our bodies are also returned to Papatūānuku as a gift," says Wilson.
"When we think about our link with mother nature in this way, it doesn't make sense to manage our periods with plastic toxin-filled pads or tampons, and we begin to feel more responsible for what we put in our bodies and what we discard into the earth," she says.
The epiphany led Wilson and Matthews to develop innovative, moisture-wicking, antimicrobial, non-odorous fabrication to design period-proof underwear "that wāhine can wear and reuse over and over in place of other single-use items," says Wilson.
Awwa produces stylish period-proof ranges for cis teens and women, each holding up to five pads or tampons worth of blood. They are non-bulky and leak-resistant, and Awwa's advertising and social media celebrates Aotearoa's vibrant diversity.
Wilson advises we don't need to know how the technology works, "just trust that it does".
"Understanding the technology is tricky but we have tens of thousands of women in Aotearoa managing their period with Awwa alone. Most would say Awwa is life-changing. If that doesn't convince you, then start with one pair and see for yourself."
Since launching Awwa the 36-year-old, who grew up in Manurewa, was inundated with stories of teenage period shame, compelling the brand to this year introduce swimwear.
"Some of the most heartbreaking stories were about girls forced to swim during school PE while on their period. Awwa swimwear means girls can safely and securely swim without a pad or tampon and not experience leaking."
Wilson, who identifies as takatāpui, hopes to inspire wāhine to embrace ikura as a blessing.
"Your ikura is sacred; you are sacred. Whether or not you will procreate, your ikura carries your ancestors and this is truly sacred. Try to feel connected to your body, your ancestors and the earth when you bleed instead of feeling uncomfortable. Take time for yourself, this is your precious time."