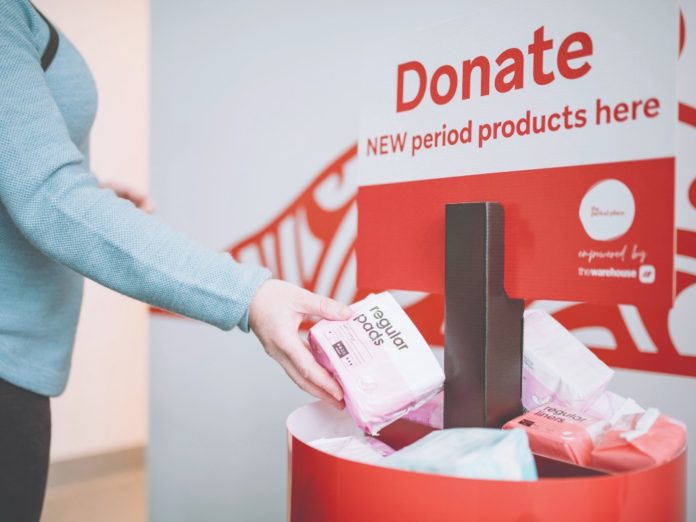 The Warehouse Chief Product Officer, Tania Benyon and The Period Place CEO, Danika Revell share their aspirations to end period poverty in Aotearoa by 2030.
Period poverty doesn't make many headlines in New Zealand, yet it is still a concerning problem facing many Kiwis. Every day, the shame around periods and a shortage of resources stop people in Aotearoa from living their lives.
There are an estimated 1.2 million menstruators in New Zealand. Estimates show that approximately 70,000 of those people are experiencing the highest forms of period poverty every month.
Defined by the inability to access period products because of barriers such as cost and lack of quality education, period poverty can lead to people missing out on school, work and other important activities.
2019 research from four universities that surveyed over 7,700 students across Aotearoa highlighted that 12 % of year 9 to 13 students reported difficulty accessing period products due to cost and 8% of students nationwide reported missing school due to a lack of menstrual items.
In decile one schools that figure is even higher, with over 21% of those who had their period having to miss school, with 14% missing school more than one day, every month.
The Warehouse is wanting to do something about that and has teamed up with The Period Place to provide a way for Kiwis to help those in need of period products and education.
New Zealand's favourite red shed, launched ten period product donation boxes across stores in Auckland, Northland and Waikato and plan to expand the initiative through the course of 2021, with the mission of providing safe spaces for period conversations, period education to those that need it, and ensure every menstruator in Aotearoa has the same access to period products.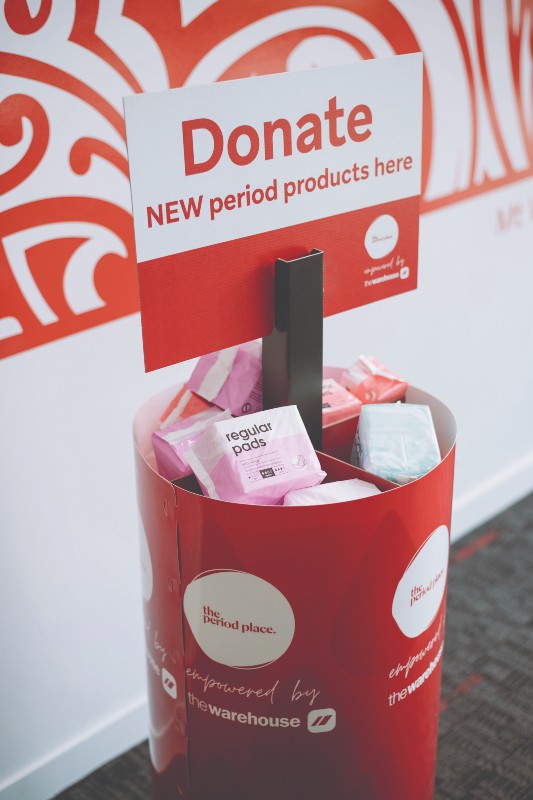 "When we learned how widespread the issue of access to period products was, and that a large number of young people had missed school because they were struggling to access products, we wanted to help break down the barriers" The Warehouse Chief Product Officer, Tania Benyon tells express.
In 2019 The Warehouse launched an affordable range of $1 period products with one donated to Women's Refuge and The Period Place for every ten packs sold.
Benyon says the initiative sparked the idea for The Warehouse's partnership with The Period Place.
Last year, The Period Place donated period products from The Warehouse's affordable range to support Rainbow Youth with more than 500 pads and over 280 liners. This month The Period Place will also be donating $1000 of reusable period underwear to Rainbow Youth and another $1000 worth of disposable pads to an impact partner in the LGBTQIA+ community.
"Customers who have purchased our $1 range of products will be delighted to know that already with their support, we have donated more than 50,000 period products and that figure will grow as we donate a further one for every ten packs sold in future."
New products collected in the donation boxes, either purchased at The Warehouse or elsewhere, will be donated through The Period Place to local community groups The Period Place is partnered with, who support people with barriers to access – such as cost, vulnerable living situations and education.
As part of the rollout, The Warehouse is also providing free period products in team bathrooms of the respective stores that the donation boxes are located.
The Period Place Co-founder and CEO Danika Revell says the initiative is making it easy for Kiwis to contribute to the goal of eliminating period poverty, and support people who are facing period inequity in their local communities.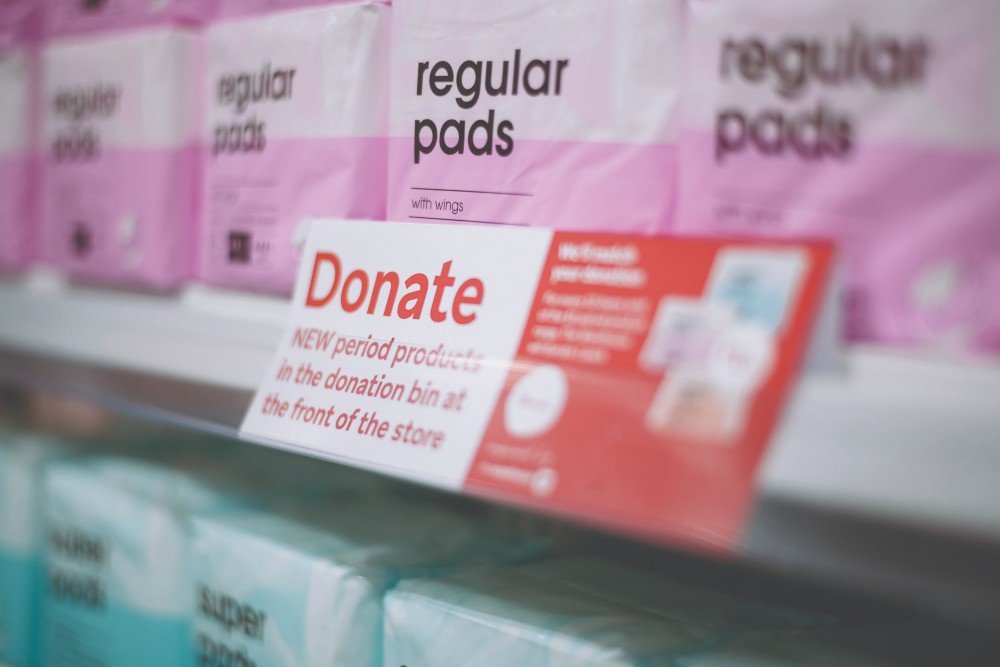 "Aotearoa is built on a philosophy of people supporting people. With this mahi we are empowering community groups to do what they do best, support their community. By partnering with them we're able to get period products and education to those that need it quickly, ensuring greater collective support and impact."
The Period Place has also done work with Aych McArdle & Lee Brown in this sector, with an entire episode dedicated to Periods & Gender on The Period Place podcast which can be viewed at theperiodplace.co.nz/the-period-place-podcast.
Donation boxes are currently available in the following The Warehouse stores: Kaitaia and Kaikohe in Northland; Manukau, Clendon, Royal Oak and Lunn Ave in Auckland and Te Rapa, Hamilton, Cambridge and Morrinsville in Waikato, with plans to roll out more donation boxes around the country in 2021.
---
For more information about the initiative go to thewarehouse.co.nz/period-portal and theperiodplace.co.nz