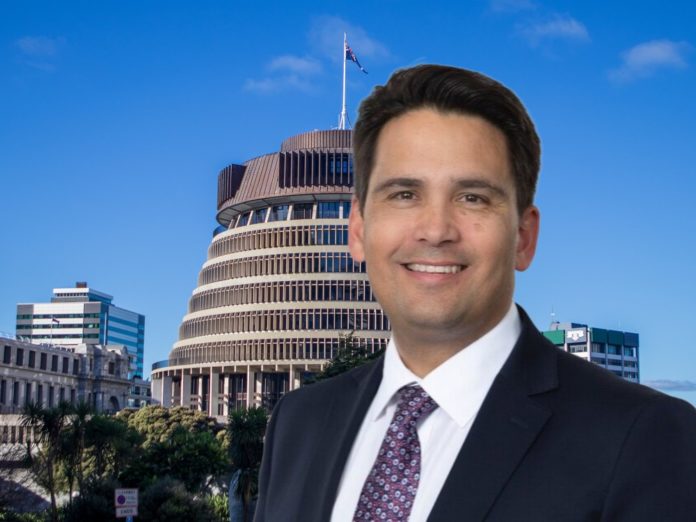 Former National Party leader, Simon Bridges has raised his concerns about the current government's commitment to ban the dangerous and ineffective practice known as conversion therapy, claiming it is a result of cancel culture and is an attack on free speech.
Bridges who is National's current spokesperson for Justice made the disturbing statement on The AM Show.
While responding to questions about National's stance on banning the practice, which has been described as a form of torcher by the United Nation's Human Rights Council, Unethical by the American Psychiatric Association, and not scientifically proven to work by the United States Surgeon General, Bridges stated:
"I personally do have a wider concern. That is freedom of speech. That is in a liberal society, in a tolerant society, we have been very tolerant of different views."
"We are, with this, moving down a track to a situation where it is actually cancel culture."
"If we don't like it we are going to criminalise it and I do worry about that," he added.
Bridges' misinformed comments are not only controversial but are also extremely unpopular with the general public (with over 72% of the public wanting the practice banned according to TVNZ's Vote Compas) – A move that seems counterproductive to a political party that lost many of their seats in the latest election and continues to slide in the polls.
Following his comments Bridges refused to elaborate on whether his party wanted the dangerous practice banned, instead claiming that he wanted to see more detail around the policy, before adding that people should have religious freedom.
"On the notion of a Christian or Muslim councillor preaching a certain thing in a voluntary way, I personally have no problem with that."
In contrast to the embattled former leader's comments who was rolled by his own party before the last election, Labour MP David Parker, who was on The AM Show's political panel along with Bridges, confirmed they were still working on the policy, and confirmed he disagreed with Bridges view.
"There is no medical science behind the idea that you can change someone from either gay to heterosexual or heterosexual to gay. It is crazy voodoo nonsense."
"It causes damage and traumatises people, Parker said."