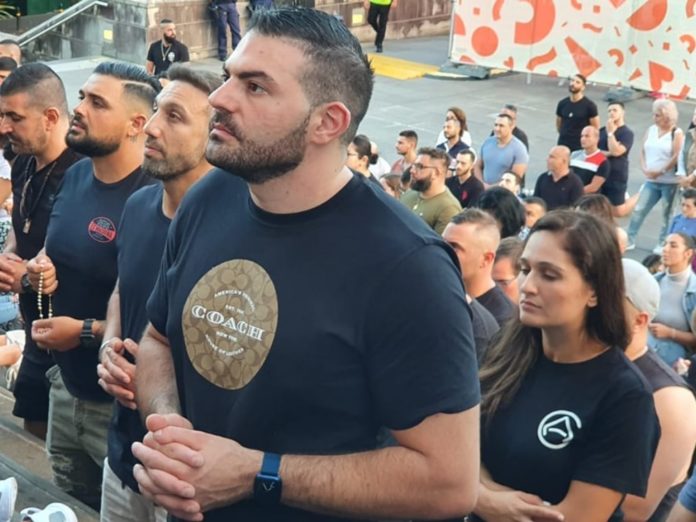 The group weren't happy that the concert was taking place in the forecourt of St Mary's Cathedral saying it made "a mockery" of Christianity.
A "Christian Lives Matter" group attempted to stop a LGBT concert held in a public forecourt from going ahead in Sydney saying it made a "mockery" of their faith.
The group were initially outraged the concert organised by producers Heaps Gay and promoted by the city of Sydney as part of their "sunset piazza" concert series used an illustration of the adjacent St Mary's Cathedral in advertising.
The advertising was pulled by the City of Sydney following complaints, however the concert went ahead as planned.
A spokesperson for the City of Sydney said the council had ordered the removal of the ad to "avoid any confusion."
Produced by organisers Heaps Gay, the concert was described as a "chaotic queer variety show" featuring some of the year's "loudest and queerest acts."
However, pulling the advertising was not enough to keep the Christian group happy and a number showed up to the event to sing hymns and attempt to drown out the music.
Charlie Bakhos from the Christian Lives Matter group said the concert organisers were making a "mockery of the Catholic Church and Christianity in general."
"Time to really show up and defend our church and our faith. The most powerful way is through prayer," he said on Facebook.
"Stand united in prayer, pray for them, pray for their conversion and stand in defending our faith."
The concert went ahead, and organisers were unsuccessful in drowning out the music.
Photo | Facebook.