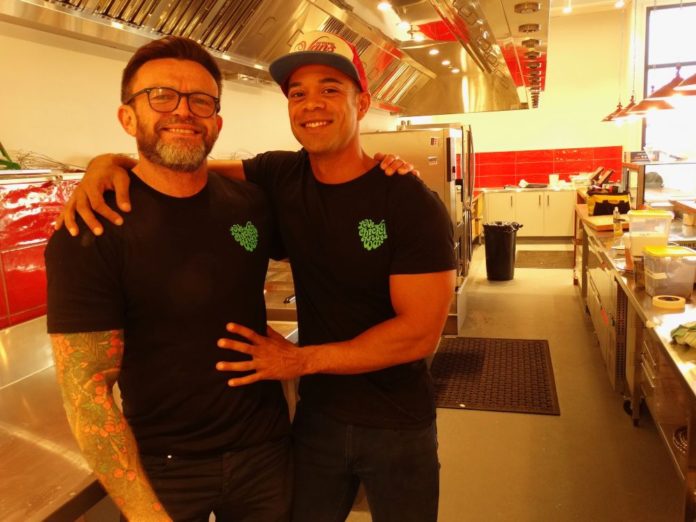 Express sniffs out some of Aotearoa's finest culinary gems and hospitality gossip. This month we check out what's hot on Queenstown's restaurant scene.
Chicken Cooked by Beefcake
If this image alone has made you hungry, wait till you try their food! Partner's Darren Lovell (Fishbone restaurant) and Kareem Harvey (pictured) took a chance, opening Love Chicken (a fried chicken joint that only serves free-range organic chicken) following NZ's border closure. While the lack of tourists may have left QT quieter than usual, Love Chicken's laid back vibe with board games on every table and outstanding fast-food (the mac & cheese and Korean BBQ burgers are musts) has proved a hit with locals. Two branches currently operate with a permanent location in Frankton and a pop-up on Beach Street. Lovechicken.co.nz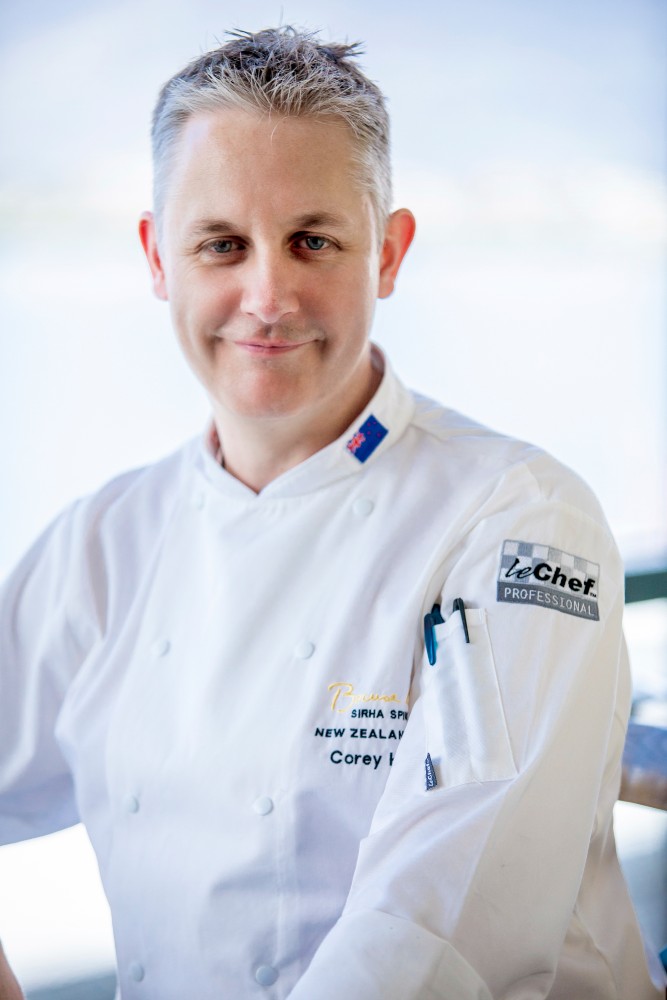 A Specialist in Dietary Requirements
The Rees Hotel's True South Dining Room scored a coup when they secured Blanket Bay's Executive Chef, Corey Hume, to take over their restaurant. At Blanket Bay, Hume tells us he created nightly(!) 10-course degustation menus. With guests including royalty and the world's wealthiest, Hume is experienced in catering to even the most obscure dietary requirement, including the latest Hollywood trend – no sulphates. The highlight of his sophisticated True South menu is The Strawberry – a chocolate shell designed to emulate its naming-fruit, filled with Valrhona strawberry ganache montée and compote, accompanied by champagne foam, raspberry molasses, lime vanilla mascarpone and raspberry sorbet. Therees.co.nz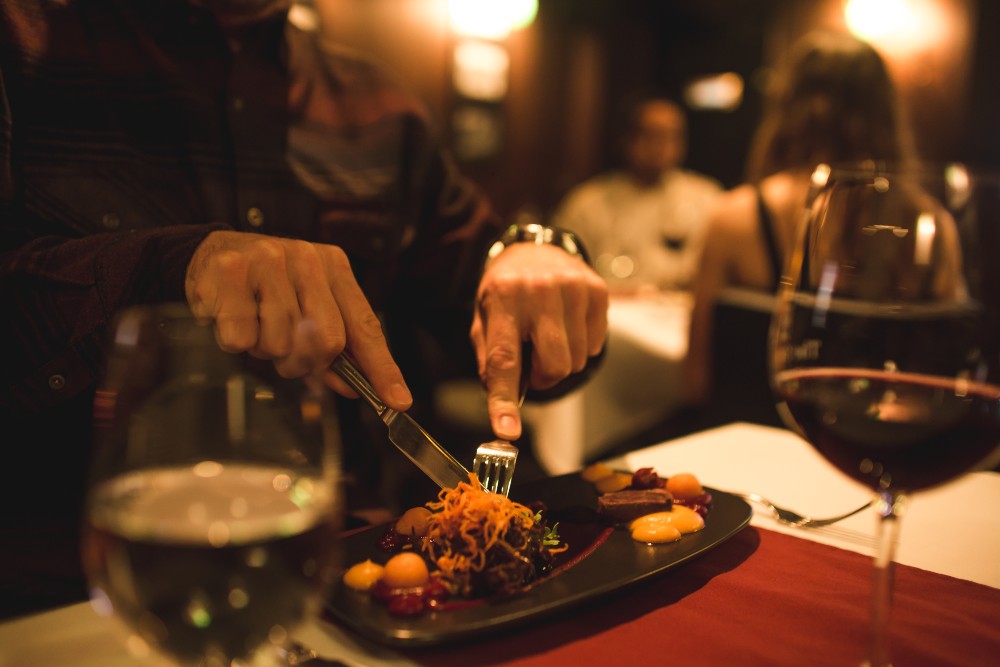 Queenstown's Best Kept Secret
Hidden away on Cow Lane, The Bunker offers discreet fireside dining downstairs and a jubilant cocktail experience upstairs. The jewel in The Bunker's menu is chef Ben Norfolk's Taste of the South degustation, that puts a focus on Central Otago produce like hare, abalone and wild boar. A steal at $120 for seven courses; match with NZ wines for $180 and enjoy their deconstructed pavlova dessert with a glass of Wooing Tree's 'Tickled Pink' late harvest Pinot Noir. Divine! Thebunker.co.nz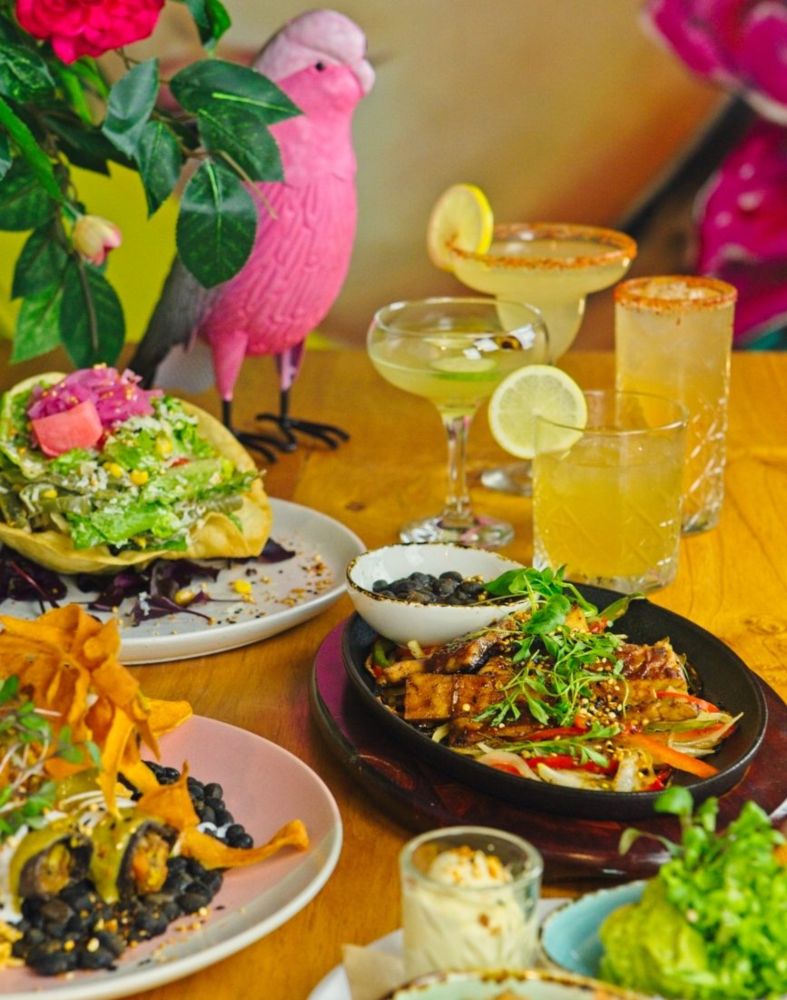 Let's Talk About Mex Baby!
Margo's is the hot new place everyone in QT is talking about. With a menu brimming with colourful dishes, frozen margaritas and spicy hot sauces – it's a lot of fun. We sat on out of the balcony (which gives you mountain views over the rooftops) and stuffed ourselves with moreish Coconut Shrimp (deep-fried and slavered with chilli mayo and mango drizzle) and 'Bulldog and Grizzly Beargaritas' (a frozen marg' with a bottle of alcoholic ginger bear precariously posed on top). Cheers! Margos.co.nz

Express' visit to Queenstown was helped made possible by Booking.com. For the second year in a row, Booking.com has been ranked very highly in the Financial Times' list of Diversity Leaders in Europe. For the 2020 rankings, which was the very first year they debuted, Booking.com was #1. For the 2021 rankings, Booking.com is #3.