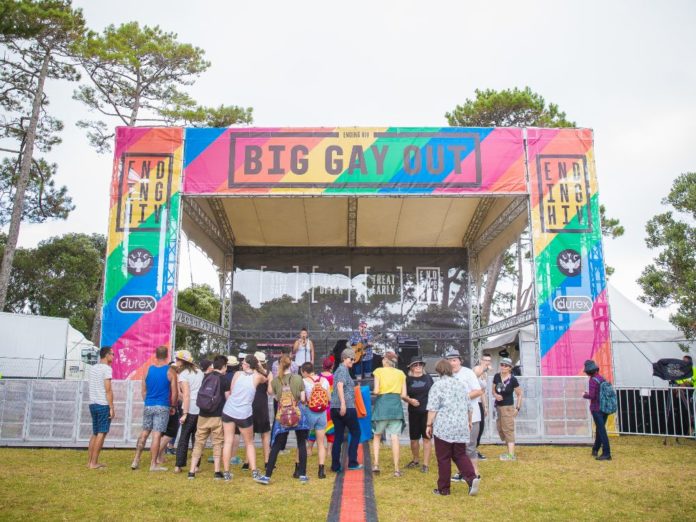 Despite three new community cases in Auckland, the Big Gay Out has continued with no restrictions.
There has been no disruption to today's Big Gay Out despite the new community cases of COVID 19 in Auckland.
The Minister of Health and Director General of Health made clear in today's afternoon press conference that the Big Gay Out will not be impacted by the news.
Director-General of Health Dr Ashley Bloomfield told a press conference earlier that today's Big Gay Out could proceed given it had good COVID-19 prevention protocols in place.
Minister of Health Chris Hipkins did say however that anyone planning an event should talk to public health officials.
The new cases in Auckland mean the Prime Minister will not attend this year's event.
Prime Minister Jacinda Ardern was scheduled to make an appearance at today's Big Gay Out but has now had to fly back to Wellington to be briefed.
There has been no change to the alert level which remains at level 1 meaning no social distancing requirements or mask wearing outdoors is legally required, however attendees at today's Big Gay Out are being urged to take precautions where possible and use hand sanitiser, with stations located around the event.