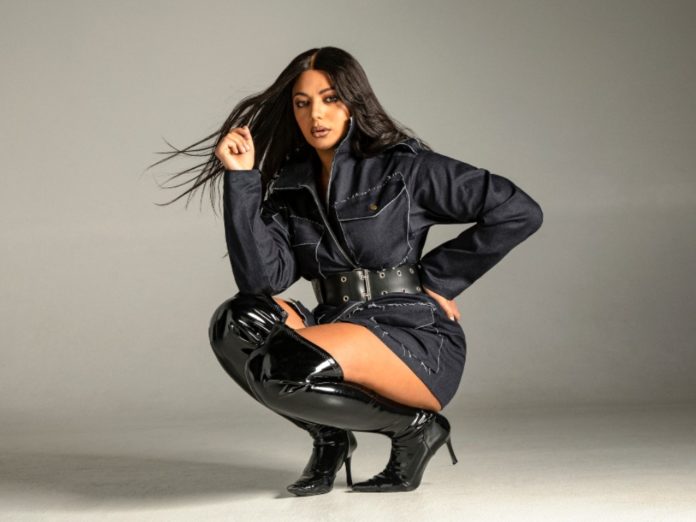 The Legacy Vogue Ball will see Aotearoa's three major ballroom houses: Aitu, Coven-Carangi and Iman, battle it out for supremacy. But this event is about more than winning. It gives a platform to trans people of colour (POC) and celebrates a queer art form that nurtures lives in South Auckland. House Mothers Falencie Filipo (Aitu), Jaycee Tanuvasa (Iman) and Moe Laga (Coven-Carangi), discuss their journeys and how strict religious upbringings brought each of them to the ball.
The difference in answers the three vogue house mothers give when asked to describe their 'personal aesthetic' is indicative of the unique style each brings to their individual house.
"Hood, 'Faggotry', unapologetic pre-colonial meets futuristic punk, goth, hip-hop, soul," Moe tells us, laughing that she has made herself sound like a niche music genre.
"It's forever changing. I am obsessed with the early 90's supermodel era but with a twist of Insta' baddie," Jaycee tells us, before humbly acknowledging, "often it's hard when sizes aren't inclusive. So if I'm not presenting in a way that helps me survive discrimination, I'm wearing whatever I can fit and afford!"
Falencie says that beyond her day job and the ballroom scene, her style is relaxed.
"My personal aesthetic outside of mother AITU and working in a corporate is really just chill. "Chillin' with no makeup on," she sings, quoting Drake's Best I Ever Had, explaining, "I love just putting on shorts and a singlet crop top or hoodie, bare face and hair in a bun. It's the biggest compliment for me when I get hollered at, knowing I didn't try and literally, 'woke up like this,'" she says, now quoting Beyonce, again breaking into song mid-sentence, much like her idol Mariah Carey.
Like their answers: funny, thoughtful and deeply personal, also describe the performances their houses produce. It's clear their vogueing represents more than just pageantry. Their performances are a declaration that they, as trans women of colour, are here, queer and will not be taking a backseat to anyone.
"I feel like my work represents visibility and I want it to inspire others like myself to tell their story so that we can heal, build communities and create more platforms for our people," Moe passionately tells us.
"I want the audience to be empowered and inspired by my work ethic. Knowing damn well, that as a trans woman of colour, I did not let any barriers prevent me from who I am and what I can do," echos Falencie, explaining, "I have a heavy influence in the corporate world as well as the art world and this was not handed to me. It took guts and determination. Getting up every morning to walk out that door, baring yourself to the public, not caring about passing or not, is the most liberating thing for me. When you finally become content with who you are, nothing can stop you!"
She hopes her audiences will feel inspired and empowered to feel the same.
As part of the Auckland Arts Festival, the Legacy Vogue Ball will see the three houses take over Auckland Town Hall's Great Hall, a significant venue that symbolises landmark legitimacy for Aotearoa's ballroom scene and voguing culture.
The moment is not lost on Jaycee. "It's the fruits of all our labour's coming together officially for the first time. The Legacy Vogue Ball makes me reflect. Looking back to where we started to where we are today with so many new generations and the claiming of spaces I never thought we would be invited to," she says.
Falencie agrees, telling us while the ball may be presented as a competition, the event will celebrate the culture of voguing, where outsiders who don't fit into the mainstream are celebrated for who they are.
"To the outside world they may see ballroom as competitive and like 'we don't like each other' but, this moment just solidifies that ballroom is a healthy fun competition between houses, where queer kids of colour who are not celebrated in mainstream society are treated like celebrities," she says.
The similarities between the childhoods of the three house mothers make their intrinsic bond unsurprising. They each spent the majority of their youth raised in South Auckland in Christian Samoan families and they all acknowledge the strength and resilience this taught them.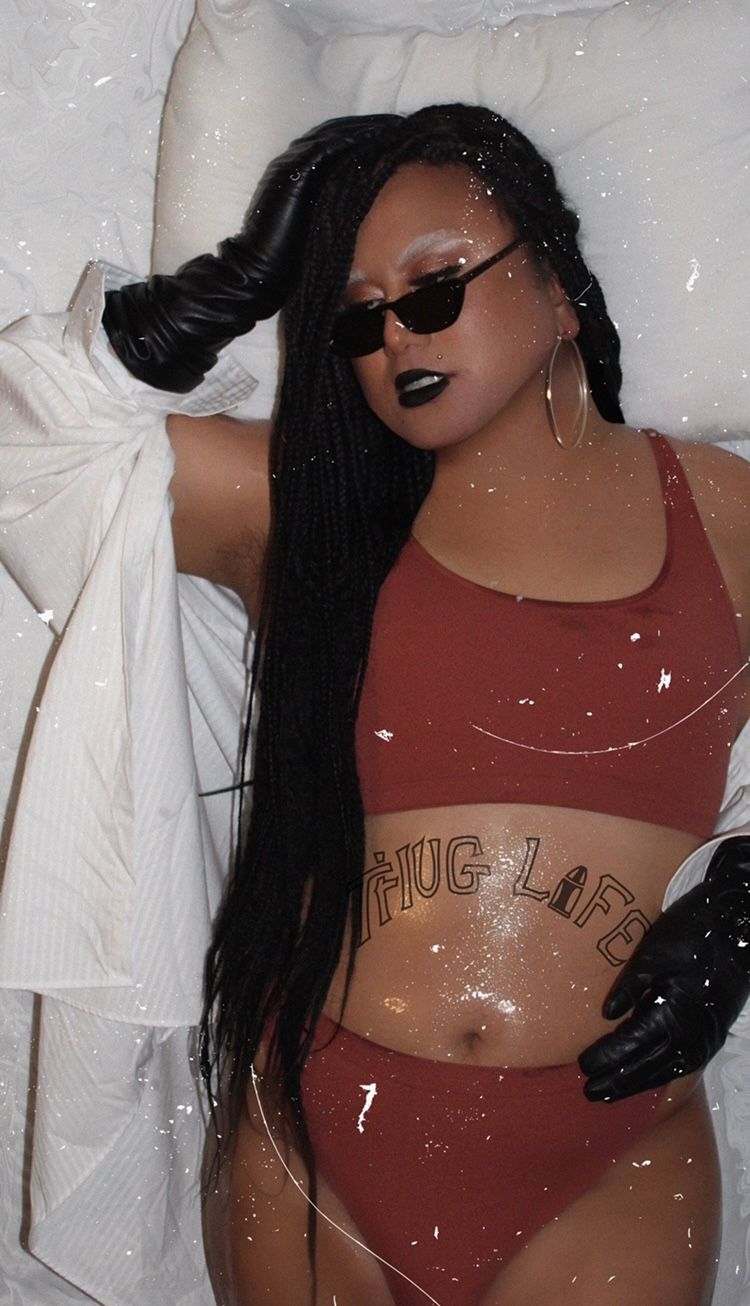 Moe spent her childhood split between South and Central Auckland and is a grateful for her, 'real strict Samoan upbringing,' telling us, "it helped keep me grounded in my adult life."
For Jaycee, attending an all-boys high school created additional challenges and adversity. "But it didn't determine my future," she states. "I stayed true to myself. I am a survivor and now the leader that I needed when I was growing up. I now have a supportive family and have proven my capabilities regardless of the trans discrimination I experienced growing up."
For Falencie, that discrimination started at home.
"My father was not accepting at first," she tells us. "He would always say things that would hurt me like 'why are you like this?' Or 'I hate you for being like that.' But he came around when he saw my determination to succeed in academics and now I'm his daughter."
High-school enabled Falencie to meet other gender-diverse kids and build a community that understood and looked out for each other.
"There were about 30 of us fa'afafine and trans kids in high school who'd stick together to persevere through the cruel world of teenage toxic boys and the teachers that weren't any better. This made me the bitch I am today, and I'm one tough cookie!"
For Jaycee, high-school would also be a time of inspiration. "My best friend showed me a video of Leiomy Maldonado voguing (on MTV's America's Best Dance Crew), she was the first trans POC dancer that I saw myself in when it came to movement. Fast forward to today, I am a pioneer of the Aotearoa ballroom community and the daughter of Leiomy."
Leiomy's appearance on a mainstream show inspired a generation. In 2011, Vogue Dance Crew (which included trans dancers) won the Street Dance NZ National Championships and just two years later, South Auckland was having its first vogue ball.
"I got involved in Ballroom all through a conversation with FAFSWAG co-founders, Tanu and Pati, about how there wasn't much of a ballroom here and so we initiated the very first ball in Otara in 2013," Moe tells us.
FAFSWAG had been established earlier that year as informal queer arts collective, responding to the lack of representation of South Auckland, POC and gender diversity within the creative industries.
"In 2012, I first met Pati and Tanu one drunk evening on Karangahape road outside a club with Moe," explains Falencie. "I'd known Moe since 2005. I thought, 'wow Moe you have two cute brown boys escorting you geeze you're popular!' She laughs.
"That was new to me seeing brown queer boys who were 'masc'! We hung out together as a group of friends, talked about representation, went through so many ups and downs and caught up for ice cream in Mangere Bridge on 'Tranny Tuesdays'," she giggles, adding, "I can say it, you can't!"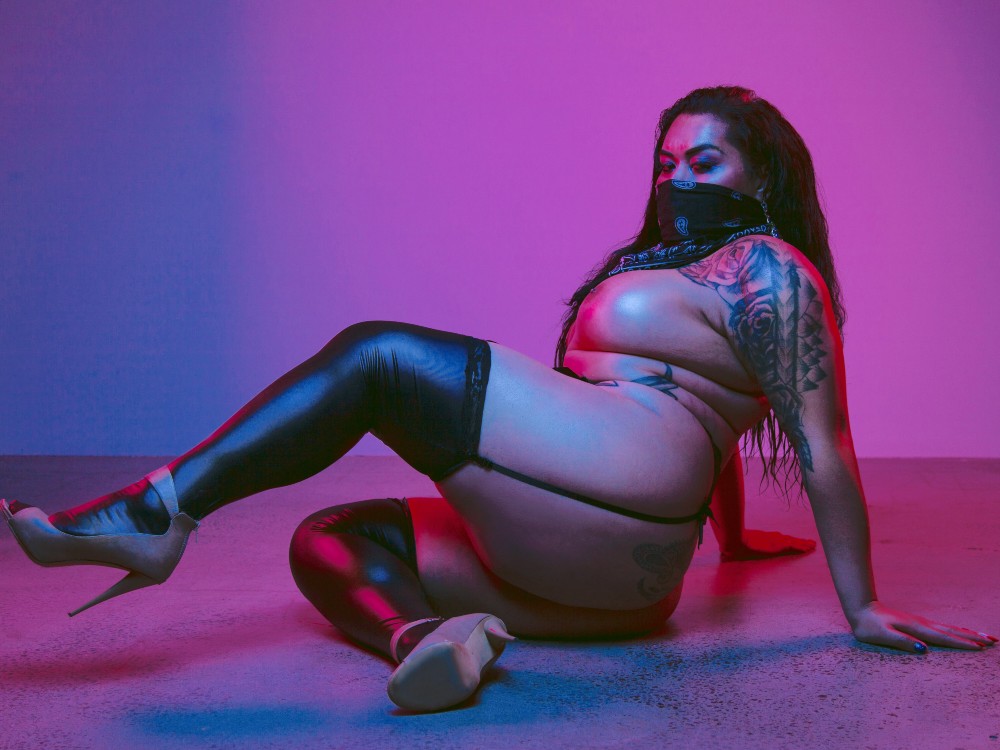 While FAFSWAG as a collective continued to help with the marketing and community engagement of the balls, it was left to the house mothers and their 'children' to define themselves and their art.
None of the mother's specifically chose to lead their own house, but say the process happened organically as a 'natural gravitation'. On the Auckland gay scene, Coven-Carangi have become the best-known of the houses having performed everywhere from Family Bar, to the Big Gay Out and Basement Theatre.
However it is Iman, that has become the first international NZ house, with some Jaycee's twenty-plus children, hailing from Australia.
During the course of our interview Jaycee notes two keys to the success of Iman and Aotearoa's ballroom scene in general: 1) "this family is really built on love," and 2) "the talent born and raised in South Auckland is unmatched!"
The Legacy Vogue Ball marks the natural evolution of the South Auckland movement as it spreads its wings further afield, but Falencie believes this event will be even more significant.
"This ball has the potential to be the annual ball. The ball that lives on from generation to generation."
We look forward to telling our future generations that we attended the first one!
The Legacy Vogue Ball will take place at Auckland Town Hall on Saturday 20 March, alert levels permitting. For tickets and more information visit aaf.co.nz