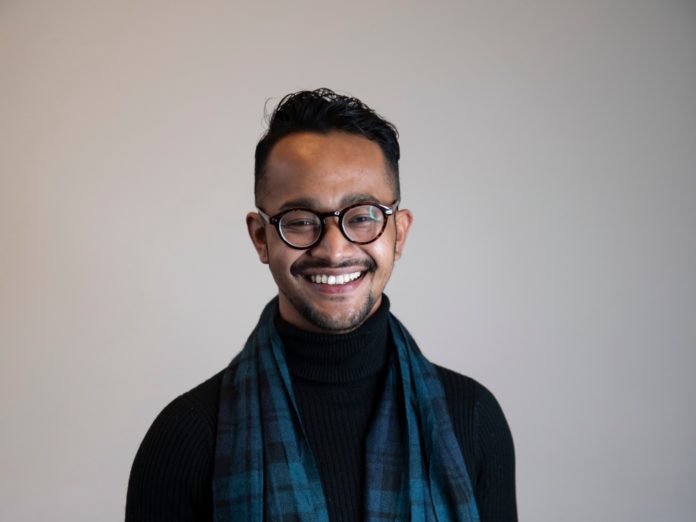 The Wellington Pride Festival will be adding colour to the capital from Saturday 13 to Saturday 27 March. Oliver Hall catches up with Board Chair and Festival Team Leader Vivian Lyngdoh to find out more!
What excites you most about Wellington Pride this year?
There are so many things to get excited about! We have our very first official opening ceremony at the Opera House named 'He Tangata' – it is going to be incredible! The Youth Ball, created for LGBTQ+ rangatahi age 13-18, is wonderful to see really come into its own this year, as we hold space for our queer youth. Our work in the youth space has led us to extend a further week for youth after the Festival, so we can hold more events catered to them. And, of course, all the 80 plus community-led events! It has been so humbling and wonderful to see all of them come together to celebrate all of us as part of the Rainbow family.
Out in the City (formerly Out in the Park) will be an indoor event this year. Can you tell us how that decision came about and what we can expect from that event this year?
We wanted Out in the City to be accessible. Taking it to the Michael Fowler Centre is doing just that. As we all know, the weather in Wellington is so unpredictable, so taking this event inside has saved us from the weather drama! Also, we ran a feedback survey last year and a lot of feedback came back about educational workshops and seminars. Out in the City this year will have these elements – we have four (maybe five) workshops/seminars which are all free to attend relating to LGBTQIA+ topics – run by the community for the community – so watch out for this our program as well.
We hear you're collaborating with Cuba Dupa on that one – what will that collaboration look like?
Yes we are – the team behind Cuba Dupa has been just fantastic. We have partnered with them to have a rainbow stage during Cuba Dupa which will solely feature performers from the Rainbow community. Out in the City in itself is on during the same weekend as Cuba Dupa on Cuba Street, so the flow of community between the two festivals will be great!
Wellington Pride is having its first gala, He Tangata, this year –what can we expect from that?
Jayden Rurawhe (Te Rarawa, Ngā Puhi) and Paris Elwood are directing it. Oh, I can't give away too much about this spectacle! You'll have to just wait and see. All I have to say is – it is looking absolutely spectacular – this show in particular is about Indigenous queer excellence.
What challenges have organising the festival around Covid presented this year?
This has been incredibly challenging, to be completely honest. It is so unpredictable. But we understand that public health is of utmost importance and we will have to adapt accordingly should Covid-19 present itself. Fingers crossed it doesn't!
If Wellington remains at Alert Level 2, how will that affect the planned events?
Most of our flagship events, unfortunately, would be postponed due to limited numbers. Community events will still be held but at the discretion of the event holder and venue.
If Wellington moves to Alert Level 3 or higher – do you have rain dates for the festival?
At this stage, we are hoping for the best but preparing for the worst – just in case. Any Pride Festival is a huge moving beast involving big venues, so the conversation around this possibility is ongoing.
For more information and updates on Wellington Pride follow @WellingtonPrideFestival on your socials.