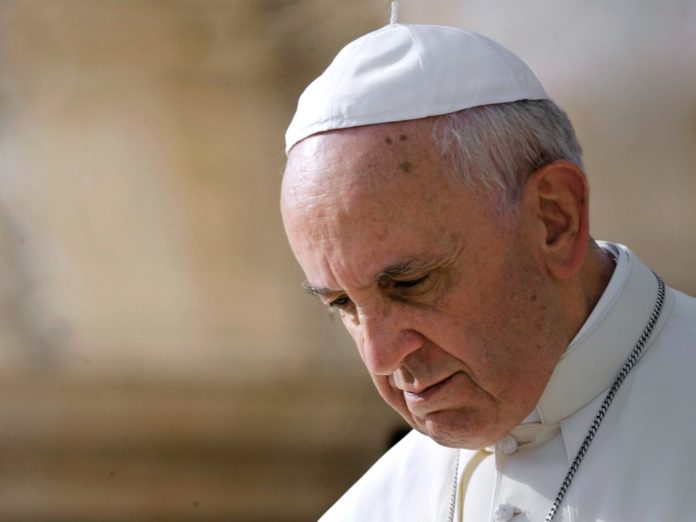 Congregation for the Doctrine of the Faith says God "does not bless sin."
The Catholic Church will not be relaxing its hard-line anti stance on homosexuality, with the Vatican making clear it is a "sin."
To the dismay of gay Catholics, the Vatican has ruled that they will not bless same sex unions as God "does not bless sin." The announcement was made in response to a question put to the church about whether priests can bless same sex couples.
The Guardian reports that the Congregation for the Doctrine of the Faith (CDF), published a decree saying that such blessings "cannot be considered licit."
The document states "God does not and cannot bless sin", adding: "He blesses sinful man, so that he may recognise that he is part of his plan of love and allow him to be changed by him."
Pope Francis approved the decree before it was released, as he must do for all decrees.
The Pontiff endorsed same sex unions in a documentary last year, however that was only in a civil sense.
Sir Elton John slammed the decree saying it was hypocritical of the church given they profited from the Biopic Rocketman which depicted gay sex.
Taking to twitter, Sir Elton John wrote:
"How can the Vatican refuse to bless gay marriages because they 'are sin', yet happily make a profit from investing millions in 'Rocketman' – a film which celebrates my finding happiness from my marriage to David?? #hypocrisy"